Al Fazl, 11-14 April 1921
Nayyar in Africa
Members of the Jamaat have to wait only a little more as the first letter of Maulvi Abdur Rahim Sahib Nayyar from Africa will be published in the next issue [of Al Fazl]. It carries a lot of good news. (Editor, Al Fazl)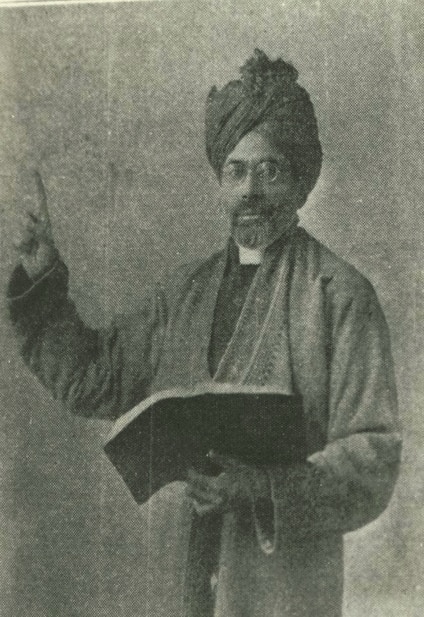 Another missionary of Ahmadiyya Jamaat in London
It has come to our knowledge from the latest foreign mail that Sheikh Ahmadullah Sahib, Head Clerk of Nowshera Cantonment, has reached London for tabligh. May God Almighty be with him.
Our missionary in Calcutta
We have received a letter from Maulvi Mahfuz-ul-Haq Sahib (ilmi maulvi fazil) that he has reached Calcutta [for tabligh] on 25 March [1921].
Rahim Bakhsh [also known as Maulana Abdur Rahim Dardra], Nazir Talif-o-Ishaat, Qadian
[Note: Mahfooz-ul-Haq Ilmi Sahib accepted Ahmadiyyat but it was later discovered that he was a covert agent of the Baháí Faith. Thus, later, he would no longer remain part of the Ahmadiyya Jamaat.]
Tour of Hazrat Mir Nasir Nawab Sahib
Hazrat Mir Sahib along with Baba Muhammad Hassan Waiz are on a tour of Montgomery District, Multan District and Dera Ghazi Khan via Pakpattan. The anjumans of the said districts should assist them in their assigned work [of tabligh].
(Translated by Al Hakam from the original Urdu in the 11-14 April 1921 issue of Al Fazl)