Jamaat Pakistan's services to the public of Pakistan amid Covid-19 outbreak
Nazarat Umur-e-Aama, Sadr Anjuman Ahmadiyya Pakistan, Rabwah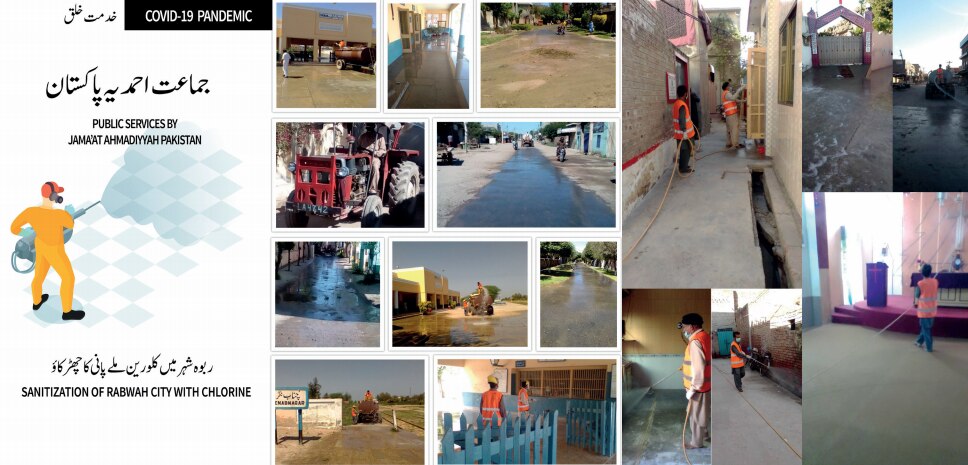 7 April, Rabwah: In accordance with our longstanding tradition of helping in the service of our country and its people, the Ahmadiyya Community in Pakistan has over the past few days and weeks strived to help and assist wherever it can in the fight against the new coronavirus.
A contribution was made of 3 million rupees to Prime Minister Imran Khan's Covid-19 relief fund. Numerous Ahmadi youth have also eagerly signed up to volunteer for the Covid-19 relief force.
Rations have been distributed to 7,228 underprivileged households of all backgrounds and faiths.
Coronavirus awareness leaflets have been handed out to 16,868 households as well as 23,380 bottles of hand sanitiser, 3,500 face masks and 5,000 bars of soap.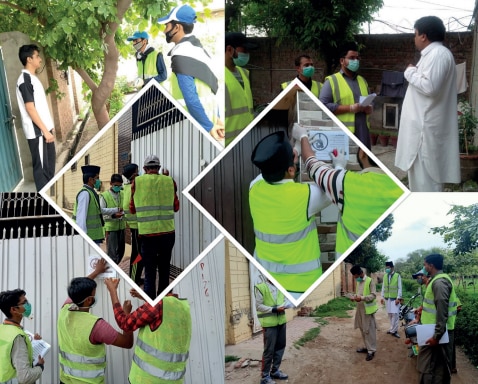 A grassroots awareness campaign has been organised by sending teams to guide Efforts of Ahmadis in Pakistan at a critical hour Jamaat Pakistan's services to the public of Pakistan amid Covid-19 outbreak 15,706 households about the pandemic.
Disinfecting all of Rabwah's residential areas and roads, including Christian neighbourhoods and churches with chlorinated water.
The Ahmadiyya Community has always endeavoured to help and assist whenever Pakistan has been faced with a crisis and will always continue to stand on the frontlines of the service of our country.
Whether it is in protecting the sovereignty of our nation, striving for the progress and success of Pakistan, or offering aid and support during natural disasters, Ahmadis have never shied away from fulfilling our duties to the country.
We will continue to extend our help in this critical time, and only ask that at this precarious juncture people find it within themselves to put their differences aside, religious or otherwise, so that we can all come together in the service of our nation.
Our prayer is that God protects us all and brings about a swift end to this pandemic.