Last Updated on 9th April 2021
On 12 May 1908, Prof Clement Lindley Wragge and his wife had the opportunity to meet the Promised Messiahas – who was in his last illness.
The renowned professor was deeply impressed with the answers he received to his questions. After the first meeting, he requested the Promised Messiahas for a chance to meet again. The Promised Messiahas had said that if his health permitted, he would accept the request and meet him again.
On 18 May 1908, Prof Wragge's desire was fulfilled and he got the opportunity to meet the Promised Messiahas once more, this time asking questions related to science and religion. The second meeting was just eight days prior to the Promised Messiah'sas demise.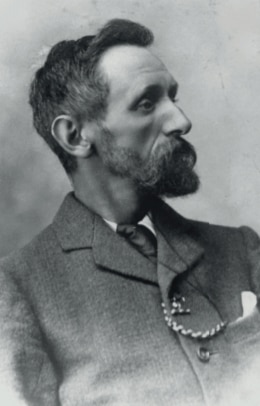 Just like the first meeting, Hazrat Mufti Muhammad Sadiqra served as the medium through which Prof Wragge met the Promised Messiahas.
The meeting on 18 May 1908 took place after Zuhr prayer, in Lahore.
Prof Clement Wragge: Do you believe God is limited? Or is He present and aware everywhere and has a personality and emotions?
The Promised Messiahas: I do not believe God to be limited, nor can God be limited. We believe that God Almighty is present on the earth like He is present in the sky. His connection with the creation is of two kinds – one is a general connection with the average person and the other is a special connection for those special people who purify themselves and excel in His love. As a result, He becomes so close to them as if He speaks from within them.
It is a peculiar thing that despite being far, He is close and despite being close, He is far. He is extremely close; however, we cannot say [His closeness] is in the manner of how one body is close to another. And He is the highest, but we cannot say there is anyone below Him. He is the most apparent, yet is still the most hidden. The extent to which man attains true purity correlates to the knowledge he receives about Him.
Concerning emotions, he [Prof Wragge] probably means why God Almighty has put the responsibility of the weight of the Shariah on mankind and why He shackled mankind in the parameters of halal and haram?
And so, one must realise that the reality is that God Almighty is immensely Holy. Due to His holiness, He does not like impurity. And as He is the Most Merciful and the Most Honourable, He does not desire a person to traverse such paths that result in their destruction. So, these are His emotions on the basis of which the system of religion is established. Now you can name those ["emotions"] however you like.
Prof Clement Wragge: Does God have an image?
The Promised Messiahas: When He is not limited, how can He have an image?
Prof Clement Wragge: When God is love, equality and justice, then why did He make some things to be the food of others? If love, justice, equality or mercy are His personal attributes, then why did He give certain creatures the ability and power to consume other creatures, whereas they are equal in creation?
The Promised Messiahas: When the word "love" is attributed to God Almighty, it is a huge mistake to compare His love to human love. The way in which the word "love" applies to humans and the meaning derived from it relating to human relations, absolutely does not apply to God; nor do those meanings and conclusions hold true regarding God.
Humans have the capacity for love and anger, but the understanding that comes to mind when these words are used regarding humans can never apply to God too. It is a mistake. The nature of a human is that when they love someone their separation from that person distresses them. A mother loves her child but if her child is separated from her, then look at how distressed she becomes and how much sorrow and pain she experiences.
In the same way, when a person gets angry at someone, they first experience [the anger's] distress and pain within themselves – as such, by giving another person a punishment, they also punish themselves. Anger is a sorrow that affects the individual first – a type of bitterness is created in one's temperament that draws away all happiness and comfort.
But God Almighty is pure from these things. It is, therefore, a clear conclusion that the way these words [love etc.] are applied to humans and the conclusions derived by them when used for humans, cannot be applied in the same way for God Almighty, nor are these meanings true regarding God.
For this reason, I do not like these words – it is a word invented by these people, who merely compare God to human conditions. He is a pure entity and for those who act according to His pleasure, their connection with Him [God] continuously increases. However, of course, the words "love" and "anger" are used regarding God as metaphors.
Thus, always remember, this is the system of the world for which God Almighty – through His perfect wisdom – has set the current system and the world continues under this system. However, these words are not suitable and applicable to Him. The word "love" possesses meanings of pain and sorrow. If we, for example, imagine God is love and has the attribute of anger (according to how these words are applied to humans), then we must also accept that God experiences a type of pain, sorrow and sadness. But always keep in mind, such incomplete words cannot be attributed to God Almighty.
Prof Clement Wragge: I have understood this, but I want to ask why God has established that an inferior creature becomes the servant of a superior creature or becomes its sustenance and is humiliated by it?
The Promised Messiahas: I have just explained we cannot rationalise God's attributes of love, mercy and anger in the same framework as human attributes. To compare the human condition with God Almighty is a grave mistake. This is God Almighty's vast system, and He has made it like this. Mankind cannot interfere beyond its limits within this order and it is not suitable to interfere in the minutest details regarding divine works and create a question out of everything.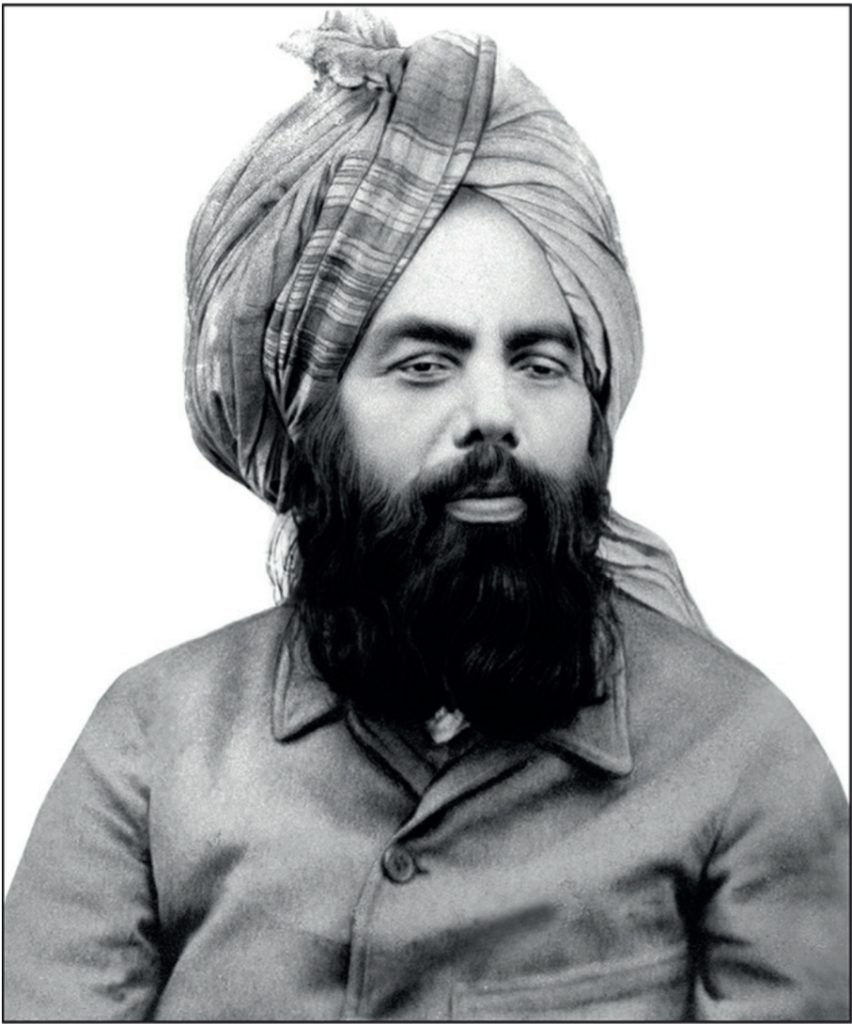 This world is a temporary world after which God Almighty has established a vast world in which He has intended and promised true and everlasting happiness. Every pain and sorrow in this world will be compensated in the next. The deficiencies of this world will be fulfilled in the next.
The issue of experiencing sorrow, pain, distress and suffering is that all creation – superior and inferior – have to experience them alike and this is essential for the establishment of the world's order. If one takes a closer look, [they will realise] no one is free from pain […] Some experience it in one way while others in another. If eagles eat birds, then lions, tigers and wolves eat the children of humans; snakes and scorpions, etc. also harm them. And so, this order has always been like this, no one is excluded from it. However, to compensate and retribute this [pain and suffering], God Almighty has created another world – it is for this reason the Holy Quran has also called Him مَالِكِ‭ ‬يَوْمِ‭ ‬الدِّيْنِ [Master of the Day of Judgement[.
It can be that humans are happy, but it is possible that birds etc. are happier. This world is a test – to solve it, there is the next world. There is suffering placed in this world [but] it is God's promise He will give happiness in the next.
If someone still asks why [God] didn't do this or that, then the answer is that He also possesses Kingship and is the Master. He did whatever He liked and no one has the capacity or right to question His doing.
The second aspect worth pondering over is that as human suffering is greater than animal suffering, that is why human reward is greater than the reward for animals. Human suffering is of two kinds: the pain of divine law [the Shariah] and the pain of natural decree. The suffering of the natural decree is experienced by both humans and animals and is almost equal [between the two]. If animals die at the hands of humans, then humans also die at the hands of animals. In the same way, [humans and animals] share the same part in other pain.
Concerning suffering [experienced] from divine law, animals do not share the same suffering as humans. The commandments of the Shariah are also a type of blade that rests above the neck of mankind, but animals are free from this. Matters of the Shariah are a type of death that humans must undertake. And so, by looking at all these aspects, one realises human suffering is much greater than animal suffering.
The third aspect worth keeping in mind is that human senses are extremely sharp, and they have a far superior level of awareness. Humans have a stronger conscience compared to animals and plants. This is why animals are not as intelligent [as humans]. Consciousness is born from intellect. Animals remain in a type of unconsciousness as they have extremely low levels of intellect and consciousness. Percipience [and conscience] is found in humans more so – animals barely have this ability. Therefore, animals experience these types of pains very rarely and it is quite possible that sometimes they don't feel them at all.
It is now worth pondering over who has the weight of suffering more – humans or animals? It is clear that humans experience suffering in this world more than animals do.
Prof Wragge: Whatever you have said, I have understood. What I want to know now is whether you believe animals will be given recompense in the next world?
The Promised Messiahas: Yes, I believe that according to everyone's rank, they will be given recompense of their worldly pain and their sorrow and pain will be compensated.
Prof Wragge: Then, the necessary conclusion from this is that the animals we kill will be considered as alive, rather than dead.
The Promised Messiahas: Yes, this is essential. They have not completely died; their soul lives on. They have not died, rather they are alive too.
(Malfuzat, Vol. 10, pp. 426-432; translated by Al Hakam)