Al Fazl, 12 and 19 September 1921
Hazrat Khalifatul Masih in Kashmir
On 28 [August 1921], Huzoor[ra] went to Chiranbal with some friends for recreational purposes. Hazrat Khalifatul Masih stayed there all day and returned at five o'clock. On the way back, Huzoor[ra] slipped somewhere and sprained his right foot. Due to the severe pain, Huzoor[ra] got on the horse and returned to his residence. After Huzoor[ra] reached the house, his foot was treated and bandaged. Huzoor[ra] felt severe pain throughout the night. […]
On 2 September [1921] Huzoor's[ra] injury was almost entirely healed. Hazrat Khalifatul Masih came for Jumuah prayer and delivered the sermon. After the Friday prayer, 15 men took bai'at at the blessed hand of Hazrat Khalifatul Masih and joined the Ahmadiyya Jamaat. May Allah encourage many more to join the Jamaat. […]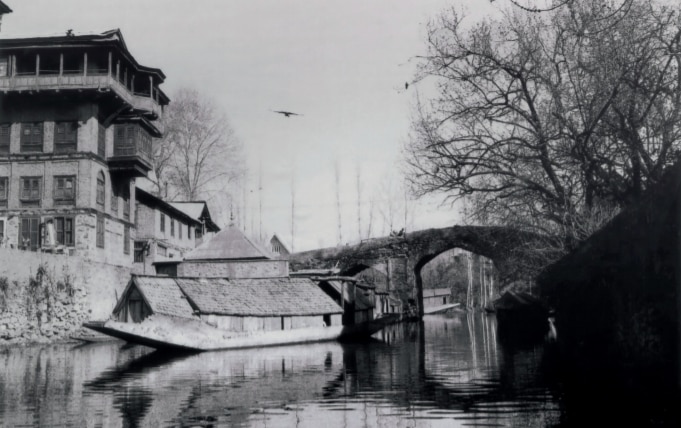 On 3 September [1921], at eight o'clock in the morning, Hazrat Khalifatul Masih, along with some khuddam, left for Kungwatan on horses. They reached there at around four o'clock and camped for the night. Huzoor[ra] felt a slight fever.
At seven o'clock in the morning of 4 [September 1921], they left for Konsar Nag [also spelt as Kausar Nag]. Following the doctor's advice, Huzoor[ra] walked for some time.
They reached Mah Nag at around twelve o'clock and arranged for an overnight stay at the same place. Hazrat Khalifatul Masih proceeded to Konsar Nag and reached there at around half past two and stayed there for two hours. Konsar Nag is a vast lake of clear, fresh water at an altitude of 13,000 feet above sea level. Huzoor[ra] began his return journey at five o'clock […]
Hazrat Khalifatul Masih had not yet reached the camp when a rider from Asnoor brought him a letter from brother Abdur Rahman Sahib in which it was written that the honourable mother of Mian Nasir Ahmad Sahib[ra] had high fever again, so he should return as soon as possible. However, as the sun had set and the route of return was very dangerous, they were forced to spend the night there.
On 5 [September 1921], after Fajr prayer, Huzoor[ra], along with Dr Hashmatullah Sahib, rode to Asnoor and reached safely at 12 o'clock. The health of the honourable mother of Mian Nasir Ahmad Sahib[ra] has been restored by the grace of Allah the Almighty and the fever has gone down.
At eight o'clock in the morning of 6 [September 1921], Huzoor[ra] went along with the entire caravan to see Aharbal waterfall. Hazrat Khalifatul Masih stayed there until five o'clock.
Maulvi Abdullah Sanauri Sahib's telegram was received from Ludhiana that said, "Twenty-five rupees have been sent to be presented before Huzoor[ra]. Please celebrate the walima [wedding] of Mian Abdul Qadir." Hence, a feast was arranged at that place. Many friends of Asnoor and Rishi Nagri were also part [of the walima]. They returned at around five o'clock. Along the way, Huzoor[ra] shed light on various subjects.
Mentioning the Ahl-e-Hadith [a sect of Islam], Hazrat Khalifatul Masih said that these people were very close to our Jamaat and they accepted the truth quickly. The reason behind this was that these people were accustomed to tolerating opposition, so no opposition could hinder them from accepting the truth.
Hazrat Khalifatul Masih had a fever on that day as well. There was still some pain in his foot.
Over the last 10 to 11 days, Huzoor[ra] had a fever every now and then. Moreover, Huzoor's[ra] foot has not yet recovered fully. All members of the Jamaat are requested to especially pray for Huzoor's[ra] complete health.
Humbly yours, Syed Mahmood, Srinagar, Kashmir.
(Translated by Al Hakam from the original Urdu in the 12 and 19 September 1921 issue of Al Fazl)