The Moslem Sunrise, April & July 1923
Hazrat Mufti Muhammad Sadiqra (1872-1957)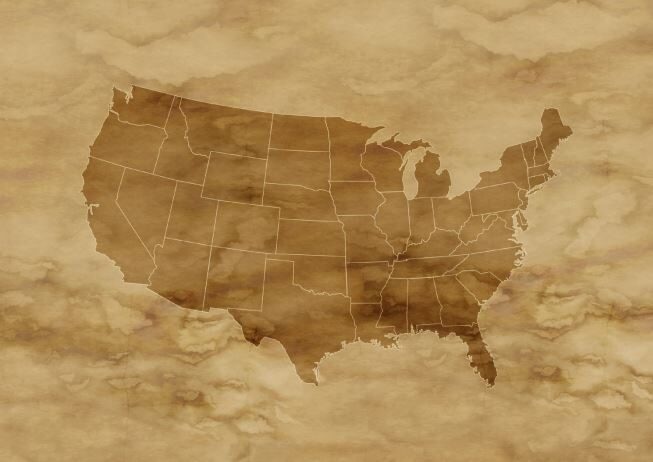 New converts
Since the last list was published in this magazine for the month of January, 1922, the following ladies and gentlemen have accepted the faith of Islam and joined the Ahmadia Order. Their new Moslem names are given along with their American names and the states in which they live. This list brings the total number of converts to Islam in the Ahmadia Movement to 695.
New York: Annie (Mrs Ahmad Ollie); Miss Mary McManus (Mrs Ameena Hassan); Miss Emma Torak, Saleha (Mrs Taher); and Miss Dorothy Taher, Siddika.
Missouri: Miss Ada L Pope, Bismillah; Mr Sam Roddy, Barkatullah; Mrs Viola L Thomas, Najma; Mrs Lizzie Cook, Qamar; Mr JE Brazelton, Saeed; Miss Mattie Patterson, Saeedah; Mr Thomas Johnson, Moeen-ud-Din; Mr Elijah George Rice, Nasir Din; Mr Dudley J Schaff, Habeebullah; Mr Livingston Sims, Ishaq; Mr John Span, Ismaeel; Mr Will Rivers, Shakir; Mr. Clifton Brazelton, Zakir; Mr William Gassoway, Khaleel; and Miss Jessie Perkins, Saeeda.
Indiana: Mr Eurlee Robeson, Ismaeel; Mr Saviour Robeson, Muhammad; Mrs Roberta Robeson, Hajarah; Mr Eddie Lee Robeson, Ishaq; Miss Blanch Smith, Kareema; Mrs Juanita Kush, Rukayya; Mr Nelee Curtis, Yaqoob; Mrs Viola Curtis, Fatimah; Mrs Lillie Mea Curtis, Ayesha; Mrs Lucile Curtis, Khadeejah; Mr Horace Curtis, Monawer; Mr James Lee Curtis, Muneer; Mr Willie Curtis, Noor; Mrs Mea Lea Curtis, Muneerah; Mr Henry Robeson, Ahmad; Mr Rovie Robeson, Ibrahim; Miss Clarela Robeson, Muhammady; Aliss Cordeline Reynolds, Abedah; Mr Welton Eaton, Sajid; Mr William Brown, Hakeem; Mr Steve Berkley, Naeem; Miss Lara Reynolds, Saleema; Mr AB Chambers, Hameed; Mr Robert Lealikwood, Aqeel; Mr Eli Manaur, Faheem; Mr Jiles Reynolds, Salik; Mrs Clara Meeks, Sajedah; Mrs Hattie Lanier, Subheeya; and Miss Roberta Watkins, Ajeeba.
Iowa: Mr Henry James Mooning, Ahmadullah; and Miss Mary Allick, Mariam.
Illinois: Mr James Brown, Dost Ahmad; Mr Edward Wilson, Abdul Waly; Mr Edward H Brown, Muhammad; Mr John F Zaccone, Ahmad; Mr David Androvitz, Dawood; Miss Helen Thomas, Noorah; Mr Joe Kerney, Yoosuf; Mr Henry Hayman, Abdul Kabeer; Mr Henry King, Sultan; Mr William Kush, Adbul Waly; Mrs Lillie Hall, Busharat; Mrs Nora Evans, Habeeba; Mrs Ella Smith, Amatus-Salaam; Mr Bernie Smith, Abdul-Malik; Mr S P Porter, Zaky; Miss Louise Gant, Haleema; Miss Dorothy Thomas, Habeeba; Mrs Clara A Wall Johnson, Majeedah; Mr C E Tarras, Abdul Haleem; Miss Mary Belle, Muneera; Mr Aston Hall, Haleem; Mr JC Davis, Abdullah; Mr Henry Perry, Noor; Mr GW Friar, Akhee; Mr Charles Harrell, Sulaiman; Mr Isom Harrell, Majeed; Mr Will Berger, Ismaeel; and Mr Klan Walkert, Khaleel.
Pennsylvania: Miss Sophia Zasky, Kareema.
West Virginia: Rev Napoleon Ghedus, Ahmad Sulaiman.
Trinidad: Mr AES Mondezie, Mohamed Ibrahim.
The following Moslems have joined the Ahmadia [Movement]:
Ahmad S Ramahito (of Turkey), New York City; MM Dawood (of Java), Brooklyn, New York; JM Machdom (of Sumatra), Brooklyn, New York; Hon. Ugalingam Psing (of Philippines); Mr Guialudin Piang (of Philippines), Ahmad Deen; Suleiman Maksot (of Pennsylvania); and Ally Rejep (of Pennsylvania).
Life's path
It is remarkable with what a peculiar sort of pleasure and a smile of gratitude we look back upon our sufferings, suffered for a true cause, whether that use may have triumphed or not. Life's path, though strewn with thorns, when traversed with virtue and righteousness as one's guide and a noble object in one's view looks, after all, a fair one when we look back upon it, and a sentiment is well expressed in the lines of the Persian Poet, Jalal, when he says:
"The country which I traversed looked to me a fair one after all, when I looked back upon it. Though the dust of mishaps was all along my path, it was perhaps purposely laid there that I should clean it off from my garments with my tears. If I tripped and fell away for a time from Thee, it was even so, for Thy decreed it to teach me something. If I was not allowed to be near Thee unless I passed the kennels of Thy dogs who barked and snapped at me, the thought that Thou wast near and that I would soon reach Thee was consolation enough for me and after all to be united with Thee atoned for all the pain and sufferings I suffered in Thy Love."
"Extracts from the Holy Quran" (Moslem Bible)
CF Sievwright (Muhammad Abdul Haqq) writes from Los Angeles:
"I obtained that very excellent pocket edition of "Extracts from the Holy Quran" published by Abdullah Allahdin of Secunderabad which I appreciate so much for the very valuable contents, that I have made it a daily companion which I carry with me during my business calls. It is indeed a most desirable reference book, and if all English Mussulmans could get to use it as I am doing, I do not think they will ever regret securing a copy thereof."
Price, $1. May be had from Moslem Sunrise office, 4448 Wabash Ave., Chicago, Illinois. […]
List of the subjects of lectures
Recently delivered [lectures] by Mufti Muhammad Sadiq of India, and highly appreciated by various churches, clubs and societies in America:
1. Oriental Religions
2. Buddha
3. Rama
4. Krishna
5. Ahmad[as] of India
6. Confucius
7. Zoroaster
8. Muhammad[sa]
9. Jesus and His Mission
10. Cross or Christ
11. Hebrew and Arabic Languages Compared
12. Social Life in India
13. Caste System in India
14. Marriage and Divorce in India
15. A Recent Prophet of India
16. Prohibition in Islam
17. The Sacred Books
18. Need of Revelation
19. Christian Missions in India
20. Reincarnation
21. The Final Goal
22. Jews
23. Muhammad[sa] in the Bible
24. Life after Death
25. When Jesus was in India
26. The Object of Man's Life
27. The Secret of Success
28. Capital and Labor
29. The Spirit of the Orient
30. Man and Animal
31. Parables from Eastern Literature
32. Comparative Study of Religions
33. The Primitive Christianity in India
34. Spiritualism in India
35. Spiritualism in Islam
36. Woman in Islam
37. The Prophet of the Day
38. Nur-ud-Din, the Great
39. Divorce in Islam
40. Abdul Lateef the Martyr
41. Gospel of St. Barnabas […]
An auspicious dream
Brother Qudratullah Ahmadi writes from Lahore, India, in his letter dated 4 March 1923:
"I have seen in a vision of mine that you have returned to India by a route different from that taken when you left us for America. I saw you passing over the land, and the cities and lines over which you passed began to shine like the stars. You made a tour all around the country and your tour route shone like a garland of light. Then I saw that there were two men with you. One was a white man, fat, elderly and pious looking; the other was a colored man, tall, stout and heavy. You told me that the latter was the chief of the [African Americans]."
Alphabets of the Arabic language
Arabic is written from right to left. It is a good thing to start right, isn't it?
The writing of Arabic is uniform, there are no capital letters, only one kind, hence easier to learn.
When letters are joined to make a word, not all of the letter is written, only part of it, and thus it takes less time and space than other languages, without spoiling the beauty of its construction.
Generally, every letter has four forms:
1. Initial, at the beginning of a word.
2. Medial, in the middle of a word.
3. Final, at the end of a word.
4. Separate, when not joined to another letter.
There are twenty-nine letters and three chief vowel signs [i.e, fatha, kasra, and dhamma].
Vowel signs are generally omitted as advanced students get used to reading and writing without them. […]
(Transcribed and edited by Al Hakam from the original, published in The Moslem Sunrise, April and July 1923)