Al Fazl, 13 December 1920
Hazrat Maulvi Abdur Rahim Nayyarra
New converts
Below are the names of those noble persons who, through the collective efforts of Ahmadi missionaries over the past two weeks, had the honour of accepting Ahmadiyyat, the true Islam:
1. Mr Frederick Field: He is given the Islamic name Ali. This gentleman previously belonged to the Salvation Army. He is a very religious person. He converted to Islam after listening to speeches in the park and studying literature.
2. Miss Alice Wright: Her Islamic name is Amina. This lady was also under tabligh for a long time. She used to join lectures and reads books. After a three-month research period, she finally converted to Islam with purity of heart.
3. Mrs Lilian Maud Gauhar: Her Islamic name is Amina. This woman is the wife of a friend from Egypt. The message of Islam had been conveyed to her for quite some time [and ultimately, she accepted Ahmadiyyat].
An Ahmadi English barrister
A learned English barrister-at-law, who belongs to a noble family, was under tabligh for a long time. After much deliberation, research and prayer, he entered the fold of Ahmadiyyat. Members of the Jamaat are requested to pray for the perseverance of all the converts.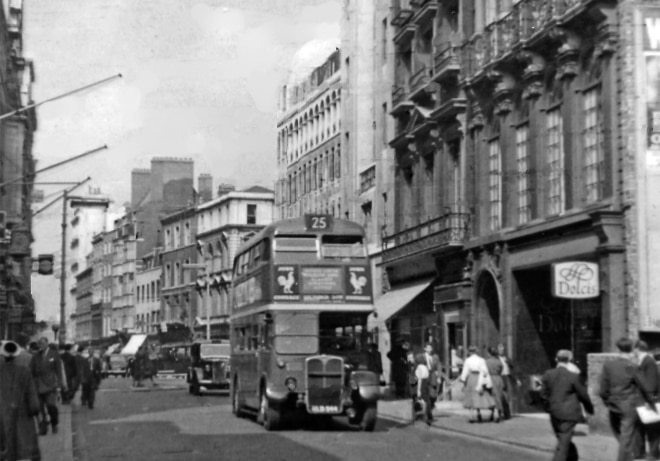 Letter from an American Ahmadi lady to her brothers and sisters in India
We have received a letter from Sister Fatima Mustafa through Mufti Muhammad Sadiq Sahib, which she has sent to her Indian Ahmadi brothers and sisters. Before we present this letter, I would like to express that this lady is making great progress in spirituality.
In a very short span of time, she has memorised the Arabic wording of Salat and is regularly offering five daily prayers. She is learning Arabic language and also practicing to write Urdu. She studies the books of the Promised Messiahas as well. Moreover, she gives regular weekly chanda.
Last month, she sent five dollars to be presented before Hazrat Khalifatul Masih II[ra] and another five dollars were sent this month as well. Members of the Jamaat are requested to specially pray that Allah the Almighty may increase her in sincerity and remove her troubles and difficulties. (Editor, Al Fazl [1920])
The letter is as follows:
As our dear and honourable missionary, Mufti Muhammad Sadiq, has informed me many times about the greetings of Salam [peace be upon you] that I have received from the brothers and sisters of India, I accept it by sincerely writing these few words.
On this occasion, I greet all the brothers and sisters by saying, Assalamo alaikum wa rahmatullahi wa barakatuhu!
I pray that God, the Beneficent and the Merciful, may one day grant me the strength to personally visit Asia.
(Your sincere Sister, Fatima Mustafa)