Al Fazl, 22 December 1919
Hazrat Maulvi Abdul Rahim Nayyarra
Tabligh to eminent persons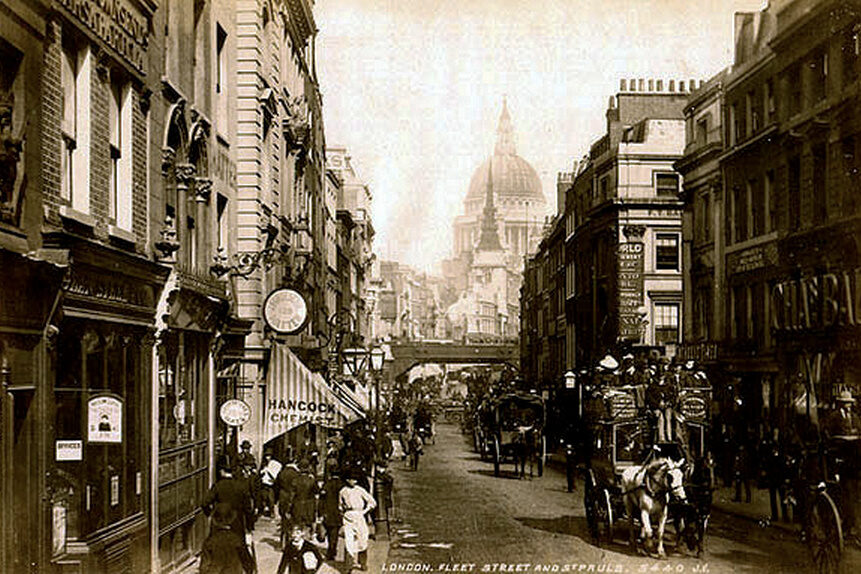 According to the week under report, the list of those noteworthy persons who were conveyed the Ahmadiyya Jamaat's message of truth is as follows:
1. A pensioner, who is a commissioner, met with cordial love and sincerity. The teachings of the prophet of Arabia, peace and blessing of Allah be upon him, as well as the splendour of heavenly signs of the Promised Messiah, peace be upon him, are causing this Englishmen of noble descent to come towards Islam. He has read the translation of the first chapter of the Holy Quran, which has been published by the Ahmadiyya Muslim Community and said that this translation is, "The most excellent."
2. The green turban happened to introduce us with an army personnel. When we were about to exchange addresses with him after an hour of discussion, tabligh and questions and answers, it was disclosed that the addressee of Nayyar was none other than the well-known old pensioner, General Odin.
Blessed chanda
There are various methods of collecting Chanda in foreign countries. One way is door-to-door visits in order to receive contributions. Witnessing the heavenly signs, the Christian people eagerly await the coming of the Messiah. A new sect has been formed by the name of Seventh Day Adventist, i.e. the group which believes that the Messiah will come soon. A priest of this sect met me and requested for Chanda with regard to his mission. I brought him home and sat him down on a chair with great respect. I presented the signs of God's Messiah before him and gave a comparative analysis of Islam and Christianity and kept him occupied for an hour or so. The priest experienced a reversal of fortune. He was a man of noble nature. I presented him Ahmadiyya literature to study and said to him while biding him farewell, "This is a blessed donation which I have given you today because it bears the news about the person you keep remembering [and] that he has appeared."
Ladies and gentlemen being preached
Below is the list of those men and women who are being conveyed the message of Islam Ahmadiyyat. (By the will of Allah Almighty, the news of several new souls accepting Islam will soon be sent by us in the next week):
1. Mr and Mrs Cliff, residents of Folkestone, who are friends of Chaudhry Sahib. They are convinced about [the fulfilment of] Hazrat Khalifatul Mashi II'sra prayers
2. Mr and Mrs French have listened to the lectures of Chaudhry Sahib. They have expressed their interest in Islam through verbal discourse
3. Mr Bottomley is corresponding with this humble through letters and coming closer towards Islam
4. Mr Harry Wallad who is a young English electrician and knows Hindustani language as well. He is ready to announce his conversion to Islam by the tabligh of this humble one
5. Miss Annie Kaye, seeing the poster on our house, came inside. She is clarifying her misconceptions through Chaudhry Sahib. Last Sunday, she was present at my lecture. She is a theosophist by faith.
6. Miss Faraday Dean is a young and intellectual lady who has listened to the attributes of the [living religion of] Islam from both this humble one and Chaudhry Sahib. We are hopeful that she will accept Islam Ahmadiyyat. She belongs to a noble family.
7. Mr Moses Johnson is an educated Nigerian gentleman who is comparing Christianity and Islam. He is under the tabligh of this humble, the servant of Mahmud[ra]. We express our complete hope in Allah Almighty that he is reformed.
Sunday's lecture
At 6pm, last Sunday evening, this humble one's lecture was held in the Ahmadiyya Lecture Hall on the subject of freedom from sin. The address continued for quarter of an hour. I explained, with the help of the Holy Quran, ahadith, literature of religious noblemen and words of the Promised Messiahas, as to how a person can free himself from sin. I highlighted the right way of repentance and explained that it is not dependent on [the sacrifice of] someone else's blood. The lecture was heard with keen interest. The audience included Dr Fehmi Berkovich of Bosnia, an expert in eastern languages and Shams-ul-Ulema [sun of scholars], Maulvi Kamaludin Ahmad MA Sahib. They expressed delight regarding the lecture. Members of the Jamaat are requested to pray for both of them so that they are illumined by the light of Ahmadiyyat. After my lecture, brother Muhammad Suleiman Faith delivered an extraordinary and extemporary speech.
English ladies and gentlemen as missionaries
Mostly, the audience is engaged in mutual discussion when the lectures conclude. Hence, the discourse began after the completion of my lecture as well. On one side, brother Muhammad Suleiman Faith carried out tabligh to Dr Fehmi, while on the other hand, respected Fatima Catherine started to convey the message of Ahmadiyyat to a friend from India, who is a well educated scholar.
Below is a discussion which took place before me:
Fatima Catherine: Are you an Ahmadi?
Scholar: No, I am Muhammadi.
Fatima Catherine: We are also Muhammadi, but we are reformed Muslims. As a reformed Christian becomes a Muslim, likewise a reformed Muslim becomes an Ahmadi. I mean there was rust on the pure metal and Ahmadas polished it.
Scholar: Ahmadis are nice. I like every good deed, but it is not necessary to indulge in formalities by signing Bai'at forms.
Fatima Catherine: It is a way of attaining peace of heart and an expression of faith. You write down the matter in which you believe and say, "I am an Ahmadi."
Scholar: How long have you been an Ahmadi? (He expressed in Hindi that she was a very passionate lady.)
Fatima Catherine: I will tell you with honesty. I became a Muslim just for the sake my husband (pointing towards me), but upon his arrival and paying attention towards me and making me understand Ahmadiyyat, I sense a sweetness in my religion and feel happiness.
A question which should be answered by all Ahmadis
Brother Faith asked me, "Do our Ahmadi sisters from among the women also work?" and added, "Work does not mean to cook bread, look after children and perform household chores, but to restore sight of the blind, grant ears to the deaf, give tongue to speak to the dumb and to convey the message of the Promised Messiahas."
This work is the real task, regarding which a recent convert of hardly five weeks asks about. Join this question with the passion of the recent convert (of two and half or three months), Fatima Catherine. Respond with conviction by saying that your wives, sons and daughters are devoted to Islam and each one of them, with their strength, courage, determination and prayers, is engaged in spreading the message that the Promised Messiahas brought from God.
Lecture of Mr Sagar Chand
Brother Sagar Chand departed from here on 6 November. Before setting off, he delivered two lectures in Hastings. Regarding one of his lectures, it was published in the Hastings and St Leonard's Observer:
"The World in a melting pot
"A meeting of New Thought Minister was held on the evening of Saturday at Lower Park Road, Hastings. Mr Sagar Chand delivered a lecture on 'What is the world waiting for.' He said that in order to solve this question, we should cast an extensive and deep eye over the general state of the world. Then we will come to know that the world happens to be in a melting pot."
It also said that people were of the view, during the world war, that once it came to an end, everything would fall into place. But at last, people had to admit that they were wrong in their opinions. In fact, the world was awaiting a certain reformer who would reform their conditions and satisfy their hearts, regarding whom it is written in the revealed scriptures that he would appear in 1873 and it is also prophesied that he would be born a twin. Hence, in accordance with the [prophecies], Ahmadas, the Promised Messiah, has been born.
Then, Mr Sagar Chand shed light on how Ahmadas could be a prophet? How were his prophecies fulfilled?
This prophet holds a special interest in England. Following the prophecy of [world] war, he prayed for England's victory and God practically answered it in his favour.
Letter of Sister Saeeda Wilson
On a small scale, we have a langar khana (a place funded by charity, offering accommodation and food for all) in London as well. Our respectable guest of the present week is Sister Mrs Saeeda Dora Wilson of Leicester. For the time being, she expresses her delight in the following few lines. I present the letter of the respected Sister before you … :
"Dear brothers and sisters! Assalamo alaikum wa Rahmatullahi wa Barakatuhu. I am your sister who belongs to Leicester city of England. Nowadays, I am on a visit to see my brothers at the residence of Ahmadiyya missionaries. I am happy to express this fact that I have come here and met my missionary brothers. I am witnessing through my eyes that our mission is carrying out an extremely beneficial service of Islam.
"The weekly gatherings prove very successful. The momin [believers] return [from these congregations] with an enhancement of faith and the non-Muslims with an increase of interest and love. On 9 November, there was a lecture of Abdul Rahim Nayyar on freedom from sin. After his interesting and educating address, Brother Mufti and Muhammad Suleiman Faith also delivered lectures. On 16 November, Maulvi FM Sayal presented a lecture on a message of peace. Following this lecture, respected Mufti Sahib and brother Faith gave remarks on it.
"I am compelled to express with great delight and happiness that though Muhammad Suleiman Faith has been an Ahmadi for a month, his passion is no less than the early Muslims. He delivers lectures with the passion of a born Muslim. Brother Abdul Rahim Nayyar concluded the Jalsa with a brief address and said to the audience, 'God Almighty, by His grace, sent Prophet Ahmadas of peace and harmony in this age. Through his message of peace, He [God Almighty] taught the means whereby a person can attain perfect harmony with His pure Being. Accept him and obtain blessings.'
"Maulvi Nayyar also made an announcement that on the coming Sunday, 23 November, our new brother, Mr David Faith would deliver a speech on which characteristics of Islam had an impact on his nature.
"In the past week, our missionaries have admitted six ladies and gentlemen in Islam [Ahmadiyyat]. Below are names of these new converts:
1. Miss Annie Kaye, Amatullah
2. Miss Faraday Dean, Farida
3. Mr Moses Johnson, Musa
4. Miss Beatrice Robertson, Barkat
5. Mr Thomas Robertson, Rafiq
6. Mr Harry Wallad, Bashir Ahmad I am your sister, Saeeda Wilson."
Another respected Ahmadi sister
We announce this fact with great delight that a fully educated English lady doctor nurse has entered the Ahmadiyya [Muslim] Jamaat.