Last Updated on 13th November 2021
Al Fazl, 10 June 1919
Two revered ladies embrace Islam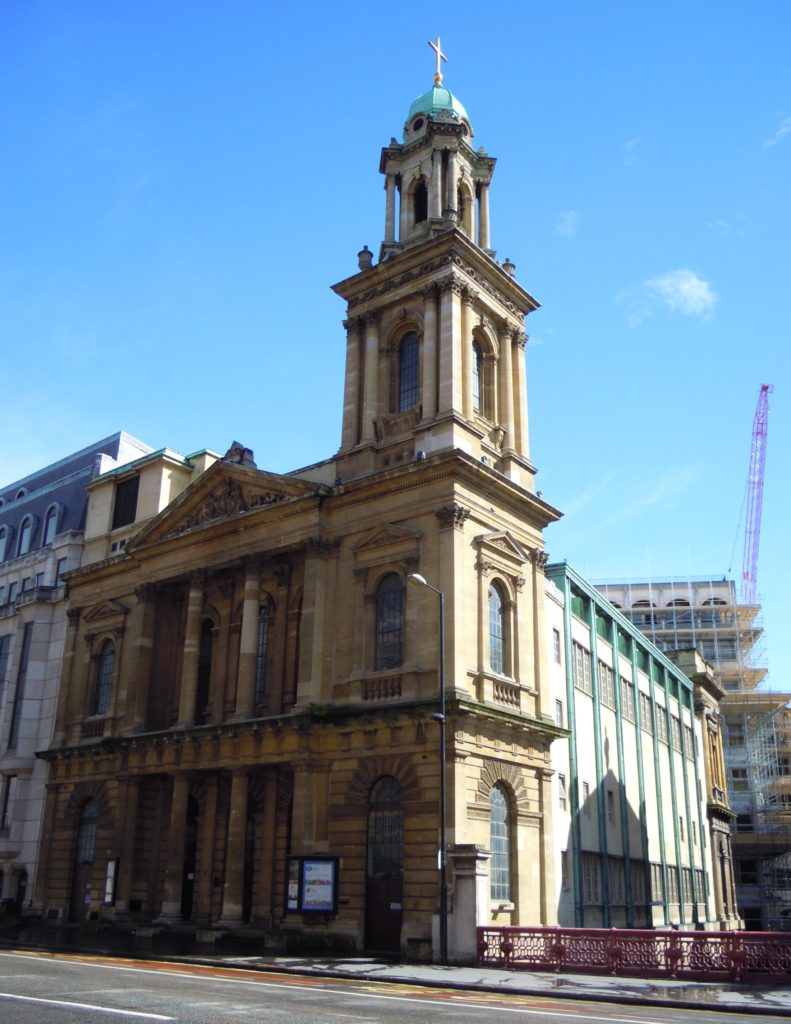 Through the blessings and benevolence of Allah the Almighty, the tabligh of Islam is progressing here by each passing day. We have received pleasing news that this week two respected ladies by the name of Miss Best and Mrs Sulsh, have embraced Islam through the tabligh of Hazrat Mufti Muhammad Sadiq, missionary of Islam. They have been given the Islamic names of Majeedan and Fatima respectively, Alhamdolillah.
Their requests of Bai'at have been sent to be presented before Hazrat Khalifatul Masih, Amirul Momineen[aa].
Weekly gatherings are being held regularly. Last Sunday, Hazrat Mufti Sahib delivered a scholarly lecture on the need of the Imam. The Jalsa was attended by a large number of people.
This humble one delivered a brief lecture at the request of an English friend in the lecture hall of London's famous City Temple where a conference was being held in order to establish the League of Religions. The subject of the lecture was that every religion should highlight its own qualities and refrain from carrying out heart-tormenting attacks on the founders and holy persons of other religions because it is the only way to achieve mutual harmony. By doing so, Islam would triumph eventually.
Wassalam, Qazi Abdullah
4 Star Street, London, W2. (7 May 1919)
Malabar
Visiting various regions of India with the purpose of tabligh, respected Maulana Ghulam Rasul Sahib Rajeki and Sheikh Mahmud Ahmad Sahib, son of Sheikh Yaqub Ali Sahib, have reached Malabar, where two families accepted Ahmadiyyat, the true Islam on 9 and 10 May respectively. [A person named] Marham-e-Isa has reached there as well. He is staying with a person who does not understand Urdu while he himself is completely unfamiliar with Arabic. The only knowledge that he does possess [of Arabic] is limited to uttering "ijlis"[sit] in front of people. On the other hand, the lectures of Maulana Sahib being delivered in Arabic language are proving extremely beneficial and the opponents are in a state of awe at his compelling fluency of speech and wisdom. May Allah the Almighty cause the efforts of the opponents to turn against them and the truth to become visible.
Egypt
Babu Abdul Karim Sahib Ahmadi states from Suez that he is engaged in carrying out tabligh. He went to Paltan 1/152. Muhammad Ibrahim Sahib (dresser) resides there. People used to show hostility towards him. Abdul Karim Sahib preached to them. Muhammad Ibrahim Sahib is displaying strong resoluteness. Abdul Karim Sahib requests to pray for him and his dear ones…
Mauritius
The proceedings of a false case concerning a mosque filed against Ahmadis by non-Ahmadis in Mauritius are in full swing. However, by the grace of Allah the Almighty, the handful of members of Mauritius Jamaat is withstanding the force of 41,000 individuals from the island with passion and devotion. People are surprised by the courage of Ahmadis. Opposing witnesses are giving statements and cross-examinations are being carried out. During a cross-questioning, a great opponent confessed that in the time of the Holy Prophetsa, Christians were allowed to worship in Masjid-e-Nabawi. In response, it was stated, "Is the Ahmadi religion even worse than the Christians?", as they are not allowed to offer prayer in mosques. Crowds of people have thronged to hear the proceedings and the case is proving to be a source of tabligh for countless people. The Ahmadiyya Jamaat is progressing by the day.
May the blessings of Allah the Almighty shower upon the poverty-stricken Mauritius Jamaat. May they be granted strength in their courage and victory in every sphere.
The summary of recent letters of Maulvi Obaidullah Sahib, a missionary in Mauritius, is that there are abundant opportunities for tabligh. Once, at a certain place, the beliefs of the Ahmadiyya Jamaat were addressed from 8am to 10am. A person by the name of Suleiman was there. He had been a great opponent while his sister accepted Ahmadiyyat a long time ago and she is a devoted lady. She is the secretary of the Ahmadiyya women's Anjuman in Mauritius and instills great religious passion in them. Suleiman Sahib was so strong in opposing his sister that when she converted to Ahmadiyyat, he did not meet her for years. Eventually, Allah the Almighty granted him the strength to accept Ahmadiyyat. He went to his sister, apologised for his mistakes and cried his heart out. In this manner, many more wise individuals are accepting Ahmadiyyat.