Ata Ul Hayee Sohail, Mohtamim Ishaat, MKA Bulgaria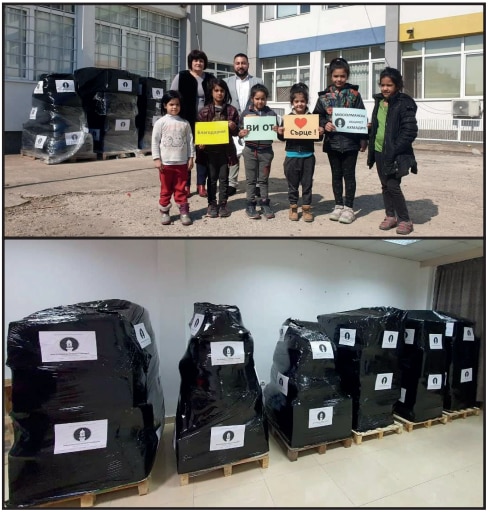 Majlis Khuddam-ul-Ahmadiyya Germany donated six pallets of shoes for children and families in the town of Gulyantsi, district Pleven, through Jamaat-e-Ahmadiyya Bulgaria.
The donation consisted of over 1000 pairs of shoes for all seasons, mostly for children. School backpacks, toys, kitchen utensils and accessories, bed linen, blankets, duvets, etc., are to be distributed among children and disadvantaged families via the joint expertise of the Amalipe and the school team.
After the kind acceptance of the donation on 22 March 2022, the director of the Hristo Smirnenski Secondary School, Mrs Emilia Petrusheva, and the Educational Mediator of Amalipe Centre, Mr Nikolay Ognyanov, held a meeting with Jamaat-e-Ahmadiyya Bulgaria. They discussed joint future possible initiatives in support of education and in support of families with low social status.
The school team and the Amalipe Centre team praised this good deed and expressed their gratitude to the donors.
In the coming weeks, especially during the month of Ramadan, we will continue to bring smiles to the faces of children and families in need, insha-Allah.