In this third year of Al Hakam, we will present a selection of incidents from the blessed life of the Promised Messiah, peace be upon him, this time, with some more details
23 October 1883: The Promised Messiahas said that prior to 24 October on one occasion, he received the following revelation from God Almighty:
اگر تمام لوگ منہ پھیر لیں تو مَیں زمین کے نیچے سے یا آسمان کے اُوپر سے مدد کرسکتا ہوں
"If all people should turn away, I can help from below the earth or from above the heaven."
23 October 1891: On this date (19 Rabi'-ul-Awwal 1309 AH), the Promised Messiah'sas debate with Maulvi Muhammad Bashir of Bhopal started on a Friday. Maulvi Muhammad Bashir quoted in his first paper five verses of the Holy Quran to prove that Jesusas was still alive bodily. Later, however, he himself admitted that there was really only one verse (Surah al-Nisa, Ch.4: V.160) on which he based his view.
Hazrat Ahmadas was not fond of showing off his knowledge, so he refuted his argument in as brief a space as possible, after which the maulvi began to repeat his viewpoint over and over again. Hazrat Ahmadas, however, terminated the debate (probably on 28 October). An account of this can be read in the book, Al-Haq Mubahisa Delhi (The truth about the Delhi Debate), which was printed in January 1905 by Zia-ul-Islam Press Qadian.
The debates with both maulvis (Maulvi Nazeer Husain of Delhi and Maulvi Muhammad Bashir of Bhopal) revealed that neither of them could quote any authentic hadith or verse from the Holy Quran to support their misguided views that Jesusas was alive in Heaven. (Life of Ahmad, by AR Dard, pp. 294-297 [2008 edition])
23 October 1905: On this date, the Promised Messiahas reached Delhi at three o'clock in the afternoon. At the railway station, owing to a lack of communication, no one was present to receive Huzooras and his entourage. Everyone was surprised at this unexpected arrival, but Huzooras maintained his natural calm and composure and proceeded quietly towards the address of a rented house originally owned by Alaf Khan siyahi waley, which was situated in the city's famous neighbourhood of Chitli Qabar, adjacent to the mosque of Sayed Rafa'i Sahib. Hazrat Dr Muhammad Ismail Khan Guriyanira luckily saw Hazrat Ahmadas coming and was blessed to welcome Huzooras, unlock the rented house and arrange Huzoor's accomodation.
24 October 1883: The Promised Messiahas wrote to Mir Abbas Ali Sahib of Ludhiana on this date, regarding the printing of Huzoor's literature. With respect to appealing for contributions towards the publication of this great work, Hazrat Ahmadas never let any of his friends beg for this purpose. Accordingly, Huzooras once said that this was the work of the Creator of the Heavens and the Earth and that no one needed to go begging before mere worldly persons, lest it be disrespect to God. Huzooras said that those who have faith in Him do not knock at the doors of unbelievers and become servile before them. If ever a person has to say anything to a rich person who is worldly, they should be brief and to the point and ask of them only once. Huzooras advised that one should approach only humble Muslims in this regard. (Maktubat-e-Ahmad, Vol. 1, p. 578)
24 October 1899: The Promised Messiahas replied to a letter of Hazrat Munshi Rustam Alira regarding a marriage proposal for the young Maulvi Muhammad Ali Sahib of Gurdaspur. On this date, Huzooras received a letter of Munshi Sahibra, dated 22 October. Hazrat Ahmadas would take a keen interest in the wellbeing of his devout helpers. As such, he used the other side of the same letter for a prompt reply and the illustrious compiler of these letters, Hazrat Sheikh Yaqub Ali Irfanira preserved both these texts for the coming generations. (Maktubat-e-Ahmad, Vol. 2, p. 641)
24 October 1894: The Civil and Military Gazette of Lahore published, on this date, a statement to the effect that Hazrat Ahmadas was disloyal to the government. As a matter of fact, the opponents of the Promised Messiahas, in their jealousy and spite, roped in the European editor of the abovementioned newspaper. When the Christian missionaries and the mullahs saw that they could not keep people away from Hazrat Ahmadas, they took counsel among themselves and devised new means to prevent Hazrat Ahmadas from doing his work. They hatched this novel conspiracy to get their desired results, but, as always, failed.
24 October 1904: The Promised Messiahas wrote to Hazrat Nawab Muhammad Ali Khanra that in the coming days, Huzooras would like to go to Sialkot with his family members and was planning to spend two days in Karianwala, District Gujarat too. Huzooras shared that he would accompany his family in this journey, and asked whether Nawab Sahibra could spare his personal steward, Mirza Khuda Bakhsh Sahib, for some days. In this way, Huzooras could rely on him and seek his assistance in accommodation and other routine arrangements during the course of journey, which would be of some relief for Huzooras.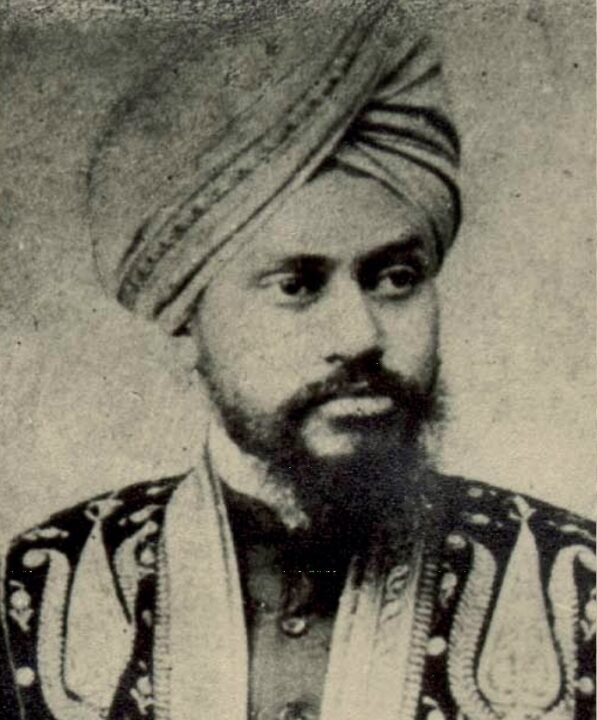 25 October 1890: The Promised Messiahas replied to a letter of Hazrat Pir Siraj-ul-Haq Numanira and expressed his thanks on the gift of a head-covering and some perfumes. Moreover, Huzooras guided him in detail regarding a certain matter of a Hindu of his acquaintance. (Maktubat-e-Ahmad, Vol. 3, p. 110)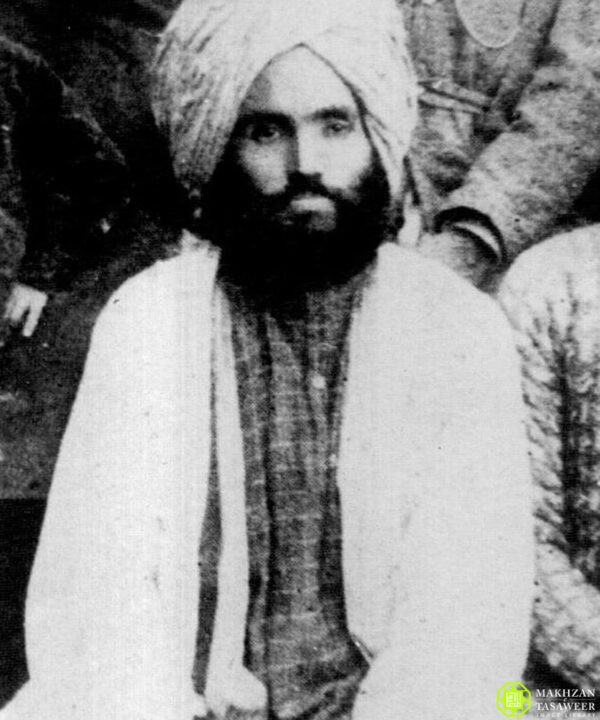 26 October 1887: The Promised Messiahas wrote to Hazrat Munshi Rustam Alira, updating him about the items received in Qadian and some other matters of mutual interests.
26 October 1902: The Promised Messiahas replied to a letter of Hazrat Seith Allah Rakha Abdur Rahmanra. Huzooras expressed his concerns on the ailment of Hazrat Seith Sahib's son, Seith Ahmad, and prayed for his fast recovery. Hazrat Ahmadas wrote about the rising cases of plague in India and wondered about the future of this pandemic. (Maktubat-e-Ahmad, Vol. 2, p. 414)
26 October 1907: The Promised Messiahas wrote to Hazrat Mian Abdullah Sanaurira expressing his delight on the approval of his leave and his intended journey to Qadian. Huzooras shared details of his accommodation in Qadian and prayed for the steadfastness of someone after sharing that his request for Bai'at had been approved. (Maktubat-e-Ahmad, Vol. 3, p. 241)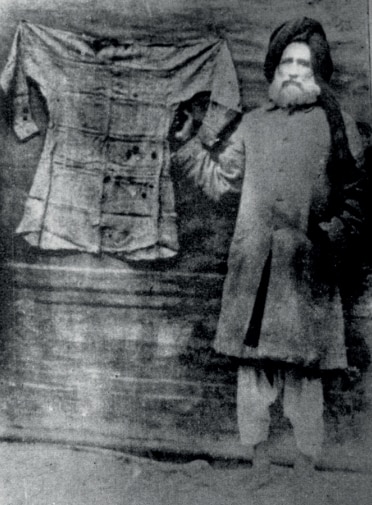 27 October 1889: The Promised Messiahas was in Ludhiana, in the house of Hazrat Mir Nasir Nawabra. On this date, Huzooras wrote to Hazrat Munshi Rustam Alira that he was in Hazrat Mir Sahib's house, due to the poor health of Hazrat Mir Sahib's wife, who was the mother-in-law of the Promised Messiahas.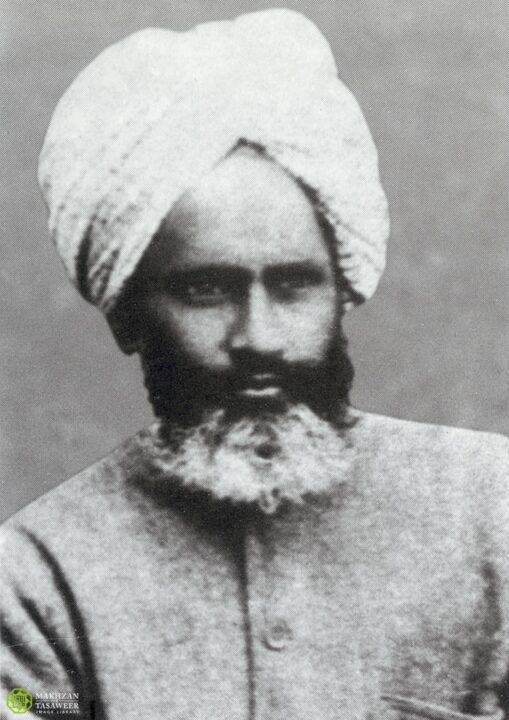 27 October 1894: The Promised Messiahas wrote his announcement regarding Abdullah Atham on this date. 4,000 copies of this leaflet were printed at the Riyaz-e-Hind press, Amritsar. In those days, the mullahs were already siding with the Christians in the case of Atham. They were anxious to oppose Hazrat Ahmadas at any cost. To confuse and deceive the public, the mullahs resorted to say anything they wished.
28 October 1887: The Promised Messiahas acknowledged the receipt of five kilograms of ghee, while replying to Hazrat Munshi Rustam Alira. Huzooras wrote that in a time when other people of his country were excelling in enmity, Hazrat Munshi Sahibra was a person who was excelling in providing services towards him and his cause, which reflected his purity of heart and mind. Hence, Huzooras said, Allah would reward him in abundance. (Maktubat-e-Ahmad, Vol. 2, p. 525)
28 October 1887: The Promised Messiahas wrote to Hazrat Mian Abdullah Sanaurira expressing his sorrow on the demise of his grandmother and on other hardships Mian Abdullah Sahibra was facing in those days. Huzooras also phrased his resoluteness with reference to his opponents and wrote that he worshipped God alone, not the people of this world. (Maktubat-e-Ahmad, Vol. 3, p. 202)
28 October 1890: The Promised Messiahas wrote to Hazrat Hakim Maulvi Nuruddinra saying that the female patient, for whom he had asked his help, had passed away the previous day, on Monday, 12 Rabi'-ul-Awwal. Aside from this, Huzooras spoke about a job for Mir Abbas Ali Sahib's son. He wrote that the boy had been educated up to the middle grades and had a basic idea of writing in English and had a little knowledge in maths etc. Huzooras described that Mir Abbas Ali Sahib had repeatedly requested that if Huzooras wrote to Hakim Nuruddin Sahibra, then Hakim Sahibra could get him a job in the state of Kashmir. Mir Abbas Ali Sahib was an old acquaintance of Huzooras and desired for his son to be posted in the postal department in Kashmir, where Munshi Sirajuddin Sahib was the head of this department. (Maktubat-e-Ahmad, Vol. 2, p. 95)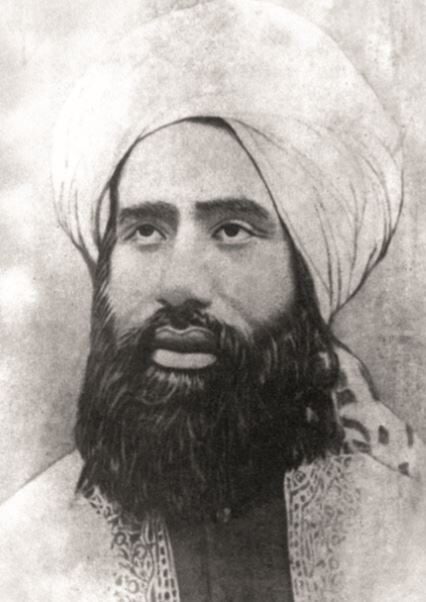 28 October 1897: The Promised Messiahas shared with Hazrat Haji Seith Allah Rakha Abdur Rahmanra that he had to go to Multan to record his statement in a court there, where someone, out of mischief, cited his name as a witness. Huzooras wrote that he would consecutively pray for the next 40 days for Seith Sahibra as his untiring and selfless services for the cause of Islam Ahmadiyyat prompted Huzooras to pray for his protection and success. (Maktubat-e-Ahmad, Vol. 2, p. 353)
28 October 1902: The Promised Messiah'sas book, Tiryaq-ul-Qulub, was released. The actual year of this book's writing and printing has been a topic of discussion in debates with opponents of the Jamaat; hence, while looking into this matter, it appears that when the period fixed for Ilahi Bakhsh to publish his revelations finished, Hazrat Ahmadas began to write a book which was entitled Tiryaq-ul-Qulub. This was a large sized book. By 1 August 1899, 23 pages had been written and its preparation was announced in Al Hakam on 31 July 1899. In these pages, Hazrat Ahmadas pointed out that a true revelation from God must be supported and distinguished with heavenly signs. He invited sufis and mystics who opposed him to arrange a meeting, wherein a prayer should be made to God so that the true claimant of divine revelation might be distinguished with potent heavenly signs within a period of 12 months. For this purpose, the opposing candidate must publish an ishtihar (announcement) that should reach Hazrat Ahmadas 10 days before the date of the proposed meeting.
Many other clues can settle the debate around the year this book was written. Five supplements were later added to this book in which around 76 signs and prophecies were explained as having been fulfilled. This book was written by 15 February 1900 (on 5 December 1899, 137 pages were completed) save perhaps a few pages, which must have been soon completed by Huzooras. Hazrat Pir Manzur Muhammadra composed almost all the pages and it was all printed in early 1900. This book could not be properly completed and published at that time because of the proposed expedition to Nusaybin and other reasons. At last, however, Hazrat Hakim Fazal Dinra drew Huzoor'sas attention to this book in October 1902 and he finished it off by adding a few lines to the manuscript on 25 October 1902. Karam Ali Katib Sahib says that only two pages (159 and 160) of this book were then composed by him along with the title. So this book was thus finally published on 28 October 1902.
29 October 1905: On this date, the Promised Messiahas, during his stay in Delhi, visited the shrine of the sufi Muslim saint, Hazrat Muhammad Nizamuddin Auliyarh and that of Amir Khusrow Dehlvi, a sufi musician, poet and scholar. Khawaja Hasan Nizami also had an audience with Huzooras on this date.
29 October 1905: One exemplary incident of the high standards of obedience shown by Hazrat Hakim Maulvi Nuruddinra is reported in books of history, when he acted without delaying a single moment. It is reported that he was busy examining his patients in his clinic in Qadian, when a telegram from Hazrat Ahmadas reached him asking him to reach Delhi without any delay. He left everything on the spot and began his journey, literally dragging his shoes half worn and tying his turban as he left. He did not even check whether he had money in his pocket for travel expenses. On this day, he reached Delhi.