In this third year of Al Hakam, we will present a selection of incidents from the blessed life of the Promised Messiah, peace be upon him, this time, with some more details
25 December 1897: On this day, the Promised Messiahas delivered his inaugural speech during Jalsa Salana. The Promised Messiahas spoke about the blessings of adopting taqwa, spiritual provision for a righteous person, obligatory and voluntary deeds and various other enlightening topics. (Malfuzat, Vol. 1, p. 7)
25 December 1903: On this evening, many external guests arrived in Qadian. Hazrat Ahmadas stated to Mian Najamuddin Sahib, who oversaw the responsibilities of the Langar Khana, that there were many guests, some of whom he knew personally and others he did not. Thus, Huzooras said that it would be best to serve them all with the utmost respect. Huzooras further stated that as it was the winter season, they should be served with tea and none of them should feel uncomfortable in any way. Huzooras also instructed him to arrange for wood or coal in case someone felt cold. (Malfuzat, Vol. 3, p. 492)
25 December 1904: The Promised Messiahas wrote a letter to Hazrat Seith Ismailra in which he expressed his gratitude for sending 25 rupees for the arrangements of Jalsa Salana. The Promised Messiahas stated that this was very timely and much needed and prayed that Allah blessed him. (Maktubat-e-Ahmad, Vol.2, p. 267)
25 December 1907: On this day, the staff of Tash-hizul-Azhan conducted a meeting in Qadian. It was Hazrat Mirza Bashiruddin Mahmud Ahmad'sra dream to provide like-minded individuals with a platform to discuss ways of propagating the message of Islam. The meeting commenced after Zuhr prayer. To start off, Hafiz Abdur Rahim Sahib presented the yearly report followed by various speeches and nazms. Then, whilst describing the current state of affairs, Hazrat Mirza Bashiruddin Mahmud Ahmadra drew the youth's attention towards their responsibilities and duties. At the end, Hazrat Hakim Maulvi Nuruddin, Khalifatul Masih Ira delivered a speech in which he stated that a person who gives advice should possess the ability to purify others. (Tarikh-e-Ahmadiyyat, Vol. 2, p. 508)
26 December 1896: A three-day conference began on this day in Lahore. Upon the unanimous demand of the audience to hear the full speech of Hazrat Mirza Ghulam Ahmadas, titled Islami Usul ki Philosophy (The Philosophy of the Teachings of Islam), it was extended to 29 December. The purpose of the conference was to give the representatives of all faiths and groups – Judaism, Christianity, Arya Samaj, Parsis, Brahmins, Jainism, Bhuddism, Sanatan Dharam, Hinduism and atheism – the chance to present the positive aspects of their religions from their own scriptures and teachings. (Tarikh-e-Ahmadiyyat, Vol. 1, p. 561)
26 December 1900: On this day, some distinguished guests arrived in Qadian from Aligarh. The Promised Messiahas delivered a speech on this occasion. Mahdi Hussain Bar at Law, who was also a trustee of Aligarh College, arrived in Qadian. Huzoor'sas speech at this occasion can be found in Malfuzat (Vol.1, pp. 405-413).
26 December 1902: A pundit belonging to an old and respectable family was in Qadian and desired to meet and converse with the Promised Messiahas. On this day, he was granted an audience with Hazrat Ahmadas and he posed questions and heard their answers directly from Huzooras. This incident is recorded in Malfuzat (Vol. 2, p. 604-610).

26 December 1905: The Promised Messiahas delivered a speech in front of guests in the guesthouse before noon. In his speech, Huzooras stated that such people must be prepared who are fully aware of the teachings of Islam and who are able to reply to the allegations raised against Islam and the internal and external attacks faced by Islam. A report published in the newspaper Badr stated that the Promised Messiahas was alluding to Madrasa Ahmadiyya. (Malfuzat, Vol. 4, p. 588- 624)
26 December 1906: During Jalsa Salana, the Promised Messiahas delivered his speech after Zuhr and Asr prayers in the main mosque. Huzooras stated:
"O people! Listen carefully. Even though my health is frail and I am not able to deliver a lengthy speech while standing; however, it crossed my mind that people have gathered from distant areas to listen to my words. In such circumstances, it would be a sin to not say anything. So, despite my illness, I deemed it appropriate that I should inform people of the guidance which Allah the Almighty has given me. (Malfuzat, Vol.5, p. 87)
27 December 1885: The Promised Messiahas travelled to Ludhiana to offer his condolences to the family of Hazrat Sufi Ahmad Jan Sahib, an ardent supporter of Hazrat Ahmadas. Hazrat Sufi Ahmad Jan Sahib's son, Pir Iftikhar Ahmad Sahibra, stated that the Promised Messiahas remained among them for a while and mentioned Hazrat Sufi Ahmad Jan Sahib's sincerity and continuous services to religion. Hazrat Ahmadas then led everyone in dua (silent prayer). (Tarikh-e-Ahmadiyyat, Vol. 1, p. 266)
27 December 1891: The first ever Jalsa Salana of the Ahmadiyya Jamaat started on this day in Masjid Aqsa, Qadian with an attendance of 75 fortunate Companionsra. The Promised Messiah'sas book, Asmani Faislah (The Heavenly Decree), was read out. (Tarikh-e-Ahmadiyyat, Vol. 1, p. 440)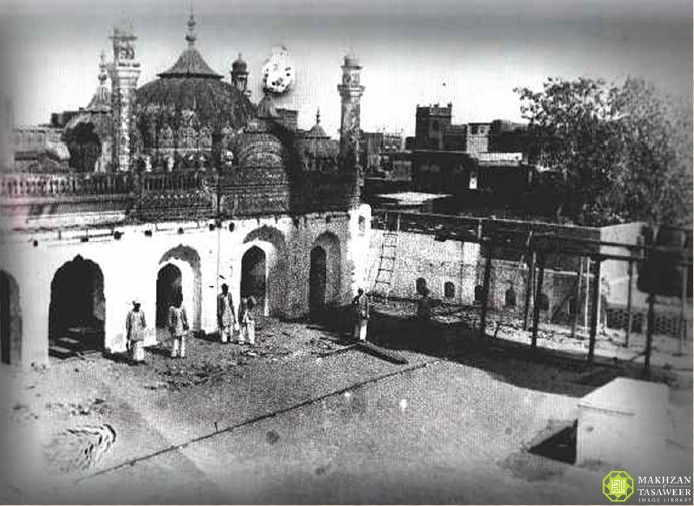 27 December 1892: On this day, the second Jalsa Salana, also known as Bara Jalsa, commenced. First, Hazrat Hakim Maulvi Nuruddinra delivered a speech on the death of Jesusas, followed by a qaseeda (Arabic poem) delivered by Syed Ahmad Shah Sahib. The Promised Messiahas then delivered a speech full of wisdom and insight. (Tarikh-e-Ahmadiyyat, Vol. 1, p. 442)
27 December 1898: The Promised Messiah'sas Urdu book, Kashf-ul-Ghita (The Truth Unveiled), was published on this day by Zia-ul-Islam Press, Qadian. Maulvi Muhammad Hussain Batalvi, a bitter foe of the Promised Messiahas, after failing in his other schemes, started to spread baseless rumours, saying that the beliefs held by Ahmadis were not in favour of the British Government. In his book, the Promised Messiahas wrote about his mission, informed the British government of the peaceful principles of the Jamaat and eradicated the misconceptions spread by his enemies.
27 December 1902: On this day, at Zuhr time, as the Promised Messiahas entered the mosque, Maulvi Muhammad Ali Sahib MA said, "The memorial that is to be sent to the Imperial Durbar in Delhi [an Indian Imperial-style assembly organised by the British at Coronation park, Delhi to mark the succession of the Emperor or the Empress of India]."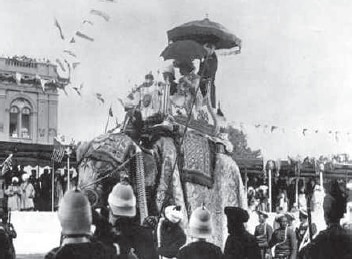 Hazrat Ahmadas instructed that it should be widely circulated as through such means, the name of the Jamaat reaches the public and the ruling class are acquainted with its teachings, thereby receiving publicity. (Malfuzat, Vol. 2, p. 610)
27 December 1902: On this day, after the Asr prayer, the Promised Messiahas was informed that a priest named H Griswold had written a book, in which he denied the claims of the Promised Messiahas, titled "Mirza Ghulam Ahmad Qadian ka Masih aur Mahdi". In the book, the priest mentioned the claims of the Promised Messiahas in detail. This book was published in large numbers in America and served to propagate the message of Ahmadiyyat.
Huzooras stated that as the book was written and sent to him as a gift, he too would also compose a book and send it to the priest as a gift. Huzooras stated that these were Allah's works and added that it was often observed that wherever his opponents stumbled, therein was latent, inherent divine wisdom. (Malfuzat, Vol. 2, pp. 610-611)
27 December 1905: On this day, at 10 o'clock in the morning, the Promised Messiahas led the funeral prayer of Hazrat Maulvi Abdul Karim Sialkotira for a second time and reburied him, through which Bahishti Maqbarah saw its inception. Prior to this, on 12 October, Hazrat Maulvi Abdul Karim Sialkoti'sra body was placed in a casket and buried elsewhere as amanat (interim burial). (Tarikh-e-Ahmadiyyat, Vol 2, p. 403)
27 December 1905: The Promised Messiahas delivered an important speech, which was later published as "Ahmadi aur Ghair Ahmadi mein kiya faraq hay?"
On the morning of 26 December 1905, a large event of members of the Jamaat was held in the main hall of the new guesthouse. The purpose for this Jalsa was to discuss about reformation of Madrasa Talim-ul-Islam. Several members spoke about many aspects. In this regard, a speaker said that in his view, the only difference between the Jamaat of the Promised Messiahas and other Muslims was that Ahmadis believed that Jesusas had died, while the other Muslims believed that he had ascended to the Heavens. He said that there was nothing new that could cause any basic difference.
From this speech, the purpose of the Jamaat was not made perfectly clear and it created a sort of doubt in it. So, it was necessary that the Promised Messiahas clarify this matter. As there was not enough time, on 27 December, after the Zuhr and Asr prayers, Huzooras deemed it appropriate to speak about the main purpose of his advent. Huzooras was not feeling well, but with Allah's grace, he still delivered a lengthy speech on this delicate and important topic. (Malfuzat, Vol.4, pp. 624-647)
27 December 1907: The Promised Messiahas delivered the inaugural speech of Jalsa Salana on this day. This turned out to be the last Jalsa Salana in the lifetime of the Promised Messiahas. (Malfuzat, Vol 5, p. 374)
28 December 1897: On this day, the Promised Messiahas delivered a speech after the Zuhr prayer at the occasion of Jalsa Salana in Qadian. Huzooras spoke about the belief in the existence of Allah, belief in the Hereafter, spiritual struggle and exercise, distinction of the Arabic language, jihad in the present age and the present era's call for jihad of the pen, among various other enlightening topics. (Malfuzat, Vol. 1, p. 33)
28 December 1899: On this day, the Promised Messiahas delivered his address at the occasion of Jalsa Salana. Huzooras spoke about righteousness and godly preachers, the effect of godly preachers on people's soul, the immense sympathy and compassion of the noble Prophetsa and the cure for spiritual maladies, among many other important topics. (Malfuzat, Vol. 1, p. 265)
28 December 1907: The Promised Messiahas delivered an address to listeners gathered in Qadian for Jalsa Salana. This address was delivered after Zuhr and Asr prayers in Masjid Aqsa. (Malfuzat, Vol. 5, p. 413)
28 December 1907: With connection to Jalsa Salana, taking benefit from the presence of members of the Jamaat, Sadr Anjuman Ahmadiyya conducted its conference after Maghrib prayer in Qadian. During this conference, various reports by Sadr Anjuman Ahmadiyya of different departments were presented. After Khawaja Kamaluddin Sahib's speech, Hazrat Maulvi Nuruddinra addressed the gathering. (Tarikh-e-Ahmadiyyat, Vol. 2, p. 511)
29 December 1890: The Promised Messiahas replied to a letter he received from Hazrat Mian Abdullah Sanaurira in which he stated that efforts were being made for Mian Abdullah Sahib'sra second nikah. Huzooras also instructed him to visit Qadian after the census so that this matter could be discussed in detail. Then, Huzooras wrote, "A new booklet, titled Fath-e-Islam, has been written and its printing is underway. It will be published very soon. This booklet will express a matter which is seemingly new, but in fact is an ancient one." (Maktubat-e-Ahmad, Vol.3, p. 210)
29 December 1904: The Promised Messiahas delivered a speech in Masjid Aqsa after Zuhr prayer at the occasion of Jalsa Salana. (Malfuzat, Vol.4, p. 197)
30 December 1884: On this date, the Promised Messiahas wrote Haji Muhammad Waliullah Sahib of Kapurthala a letter. In his letter dated 23 December, Huzooras announced his claims of ma'muriyat (divine appointment). Upon this, Haji Sahib sent eight questions. In the letter, Huzooras answered those questions and explained his high status with heavenly power and courage. Huzooras also said that God Almighty had addressed him with such words in his revelation, which not everyone had the capacity to understand. Huzooras further stated that this is the status which is called the status of prophethood. (Maktubat-e-Ahmad, Vol. 1, p. 396)
30 December 1886: The Promised Messiahas, in reply to a letter from Hazrat Munshi Rustam Alira, expressed his views about a newspaper, Sahifa Qudsi, which was published under the editorship of Maulvi Abdul Quddus Qudsi Sahib and was regularly being received by the Promised Messiahas. In reality, that person had love and loyalty for the Promised Messiahas. Qudsi Sahib presented himself as a witness during the Karam Din case. Moreover, he was a subscriber of Al Hakam (Urdu) as well. (Maktubat-e-Ahmad, Vol. 2, p. 488)
30 December 1886: The Promised Messiahas, in reply to a letter from Hazrat Hakim Maulvi Nuruddinra, wrote about his experiences after getting some work done from the printing press. Huzooras said that as honesty was a rare trait among people in those days and it was not beneficial to trust verbal proclamations of people, one should always make a contract before giving the work of any book to the printing press so that there might be minimum loss at the end. (Maktubat-e-Ahmad, Vol. 2, p. 19)
30 December 1886: The Promised Messiahas, in reply to a letter from Hazrat Mian Abdullah Sanaurira, wrote:
"Due to the huge amount of work, I am extremely busy at present and cannot describe [the workload]. I will continuously pray for you that Allah the Exalted may save you from any problems you face." (Maktubat-e-Ahmad, Vol. 3, p. 198)
30 December 1897: On this day, the Promised Messiahas delivered his third address of Jalsa Salana in 1897, which commenced after the Zuhr prayer. Among the topics Huzooras addressed, sympathy and compassion for friends, principles for the acceptance of prayer, the three states of the human soul, purpose of man's existence and servitude to the Holy Prophetsa were covered. When it was time for Asr prayer, the Promised Messiahas and attendees offered the prayer with immense sincerity and passion. Afterwards, Huzooras resumed his address. (Malfuzat, Vol. 1, p. 66)
30 December 1904: On this day, after the Jumuah prayer in Masjid Aqsa, the Promised Messiahas delivered a speech on the importance of breaking ties with this world and attaining God Almighty's nearness. (Malfuzat, Vol. 4, p. 220)
31 December 1892: On this day, the Promised Messiahas, solely out of his compassion and mercy, sent a letter to Maulvi Muhammad Hussain Batalwi so that in his enmity for the Promised Messiahas, he may not cross boundaries and cause any further loss for himself. In the letter, the Promised Messiahas stated, "In this village as well as in Batala, I have spent a large part of my life; however, who can say that I have ever uttered a lie?" (Maktubat-e-Ahmad, Vol. 1, p. 337)