Tanvir Ahmad Sajid
Secretary Ishaat Bangkok, Thailand
The International Book Fair was held in Thailand from 28 March to 7 April 2019. The event attracted over 400 publishers and over 900 activity booths spread over 21,000 square meters of space in the heart of Bangkok, Thailand.
This year the fair was conducted at the Queen Sirikit Convention Hall, Bangkok.
By the Grace of Allah, Jamaat-e-Ahmadiyya Thailand has had the opportunity of organising a stall in the Annual International Bangkok Book Fair since 2015.
The translations of the Holy Quran were displayed at the book stall along with books of the Promised Messiahas and the Khulafa.
People were invited to ask questions about Islam and Ahmadiyyat. Free copies of the following books were distributed among interested visitors: Why I believe in Islam, Al-Bushra, Paradise, The Philosophy of the Teachings of Islam, Our Teachings andleaflets in Thai and English. This year, it is estimated that around 10,000 visitors received the message of Islam Ahmadiyyat.
We also displayed the video of Huzoor's recent Peace Symposium address and a few short clips from last year's book fair in Bangkok on a big screen in front of our book stall. Ansar, Khuddam, Atfal and Lajna of Thailand Jamaat offered their services and served at our stall.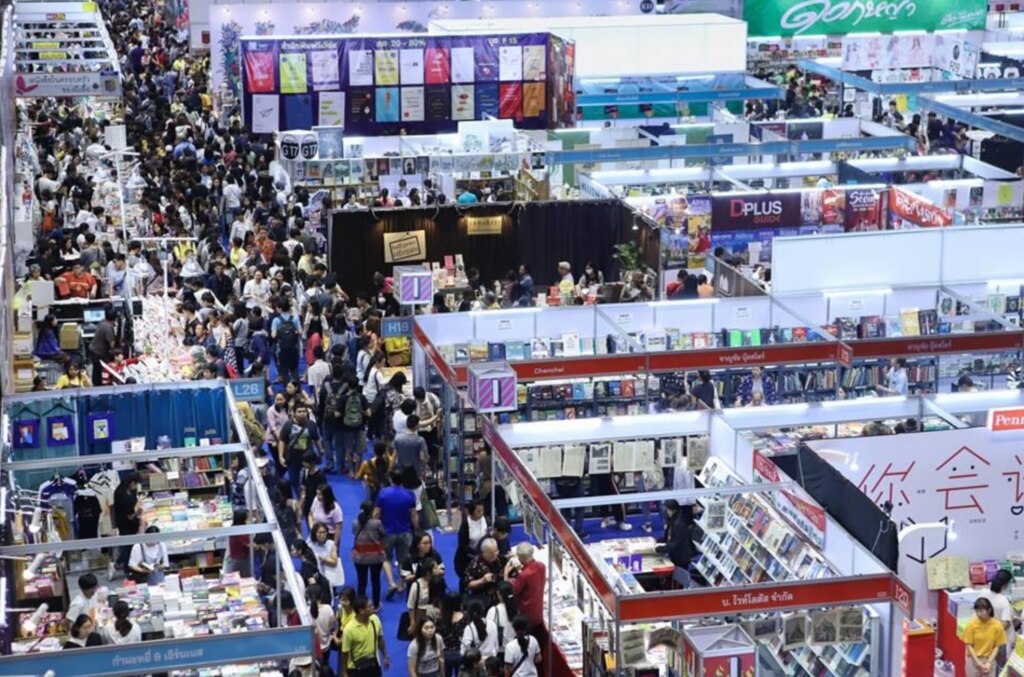 The true message of Islam Ahmadiyyat was conveyed with the help of roll-up banners, pamphlets, videos and one-on-one interactions throughout the fair. Mainly, books in different languages such as Thai, Arabic, English and Chinese were available for selling and free distribution to interested readers. There was an interest shown by Thai Muslims and Buddhists in understanding Islam, and questions on contemporary issues were asked by the visitors which were responded by Amir Sahib, Uung Kurnia (missionary), Juma Khan Sahib (waqf-e-zindagi), Ibn-ul-Muhyudin Sahib (missionary), Dr Suraya (National Sadr Lajna), National Amila members, a team of Ahmadi Muslim volunteers and this humble one.
By the grace and blessings of Almighty Allah, we were able to convey our message to thousands of people of Thailand and other nationalities. Apart from Muslims, non-Muslims and Buddhists visited our stall in large numbers. May Allah make our efforts fruitful by showing the right path to all the people who are earnestly searching for the true path of life.