Nauman Hadi
Al Hakam Correspondent
When Johannes Gutenberg invented the printing press, he set in motion a renaissance that would forever change the course of human history. It was from that point on that the spread of books gained momentous speed, something which has morphed into the spread of ideas at a cataclysmic rate in the 21st century.
Standing in the Olympia Exhibition Centre during the London Book Fair perfectly fulfils the prophecy of the Holy Quran that a day would come when books would be spread far and wide, they would be published in numerous quantities and become widely available.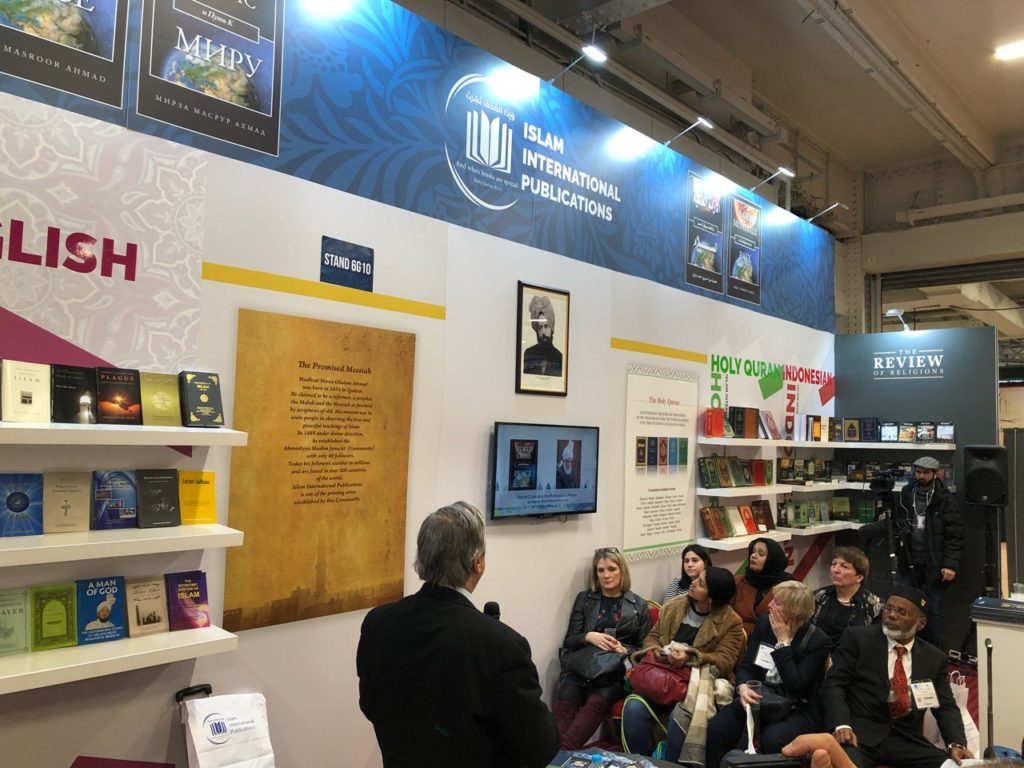 This is certainly true when we learn that more than 25,000 publishers, booksellers, literary agents, librarians and industry suppliers from over 100 countries now attend the Fair making it a global marketplace for the industry.
Though the Fair is more themed towards the buying and selling of rights, it is as useful a place to assess and learn from the global trends in the publishing industry.
This year's Book Fair took place between 12-14 March and was themed around Indonesian culture.
The Ahmadiyya Muslim Jamaat's publishing body, Islam International Publications was located at a prominent place next to Amazon Publishing. The exhibition hosted translations of the Holy Quran in various languages, as well as a selection of books that would be of interest to passers-by.
The Review of Religions' exhibit was adjacent to this. Speaking to Mohammed Arshad Ahmedi Sahib, we learnt that there were two presentations held daily in the morning and afternoon on the book World Crisis and the Pathway to Peace, which attracted many people. The presentation was followed by a prize draw in which any member of the audience could win a prize.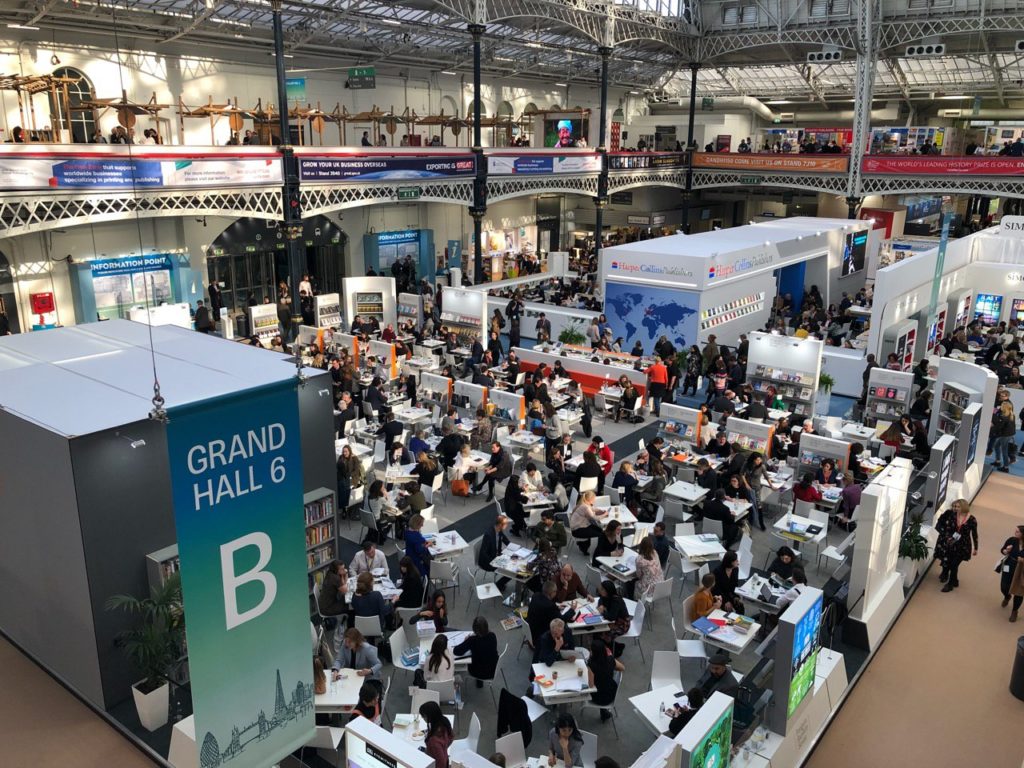 On the first day, Islam International Publications invited around 40 people from the Indonesia Exhibit for dinner, which turned into a meet and greet. A number of talks also began on the printing of Jamaat books with various printers which we are hopeful will turn into something fruitful. Students of Jamia Ahmadiyya UK were also present and were tasked with visiting as many exhibitions as possible and introducing the Jamaat alongside attending to visitors that came to the exhibit.
A separate floor was dedicated to meetings with literary agents, also numbering in their hundreds. Again, this was related to rights negotiations, however we were able to speak to a few individuals and gain invaluable insight into the functioning of the publishing industry.
The energy in the grand halls was mesmerising; every inch of the space was occupied with something related to books. Were you to display the words "And when books are spread abroad" on the entrance in bold letters, then every passing eye would attest to the magnificent fulfilment of this Quranic prophecy.