Mansoor Ahmed Mubashir, France Correspondent
It was on 25 February 2012 that the memorial of NATO was inaugurated in Frethun, a northern city of France.
Mr Willy Breton is the founding president of the Federation of the Memorial of NATO and had met Hazrat Amirul Momineenaa in 2019, when Huzooraa addressed the French guests in UNESCO.
The Federation holds an annual ceremony to pay homage to the soldiers who sacrificed their lives in the service of NATO.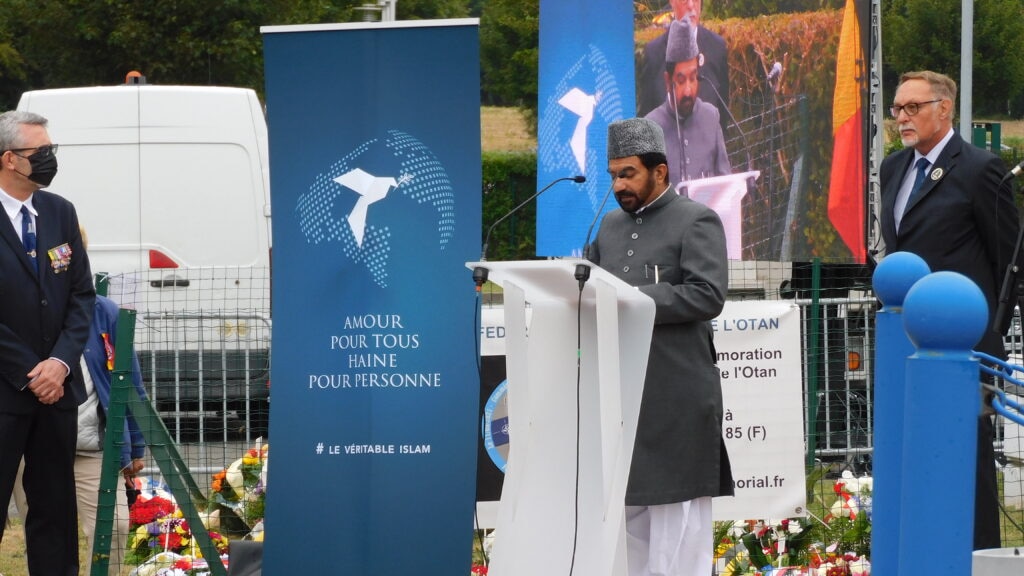 Since 2018, our missionary-in-charge, Naseer Ahmed Shahid Sahib has been a guest speaker to represent Islam for the interreligious ceremony for prayers. This year, during his speech, he mentioned some of the Islamic teachings about peace, wars and the responsibilities of the international community in upholding peace and justice. The speech was appreciated by many soldiers and civilian guests.
The book World Crisis and the Pathway to Peace was gifted to many guests including soldiers but some of them insisted to pay for it. There were exchanges of many new contacts. Through this event, the message of Islam Ahmadiyyat was conveyed to more than 200 people.
Readers of Al Hakam are requested to pray that may Allah enable us to preach the message of Islam Ahmadiyyat in the best manner. Amin.