Kashif Mahmood Virk, Missionary, Sweden
A three-day tabligh tour was held in Sweden from 24 to 26 July 2021. Around 30 members – Ansar, Khuddam, Lajna, Atfal and children – joined the tour. A ferry was boarded from mainland Sweden that reached the beautiful harbour of Visby city on the island of Gotland in the early morning of 24July.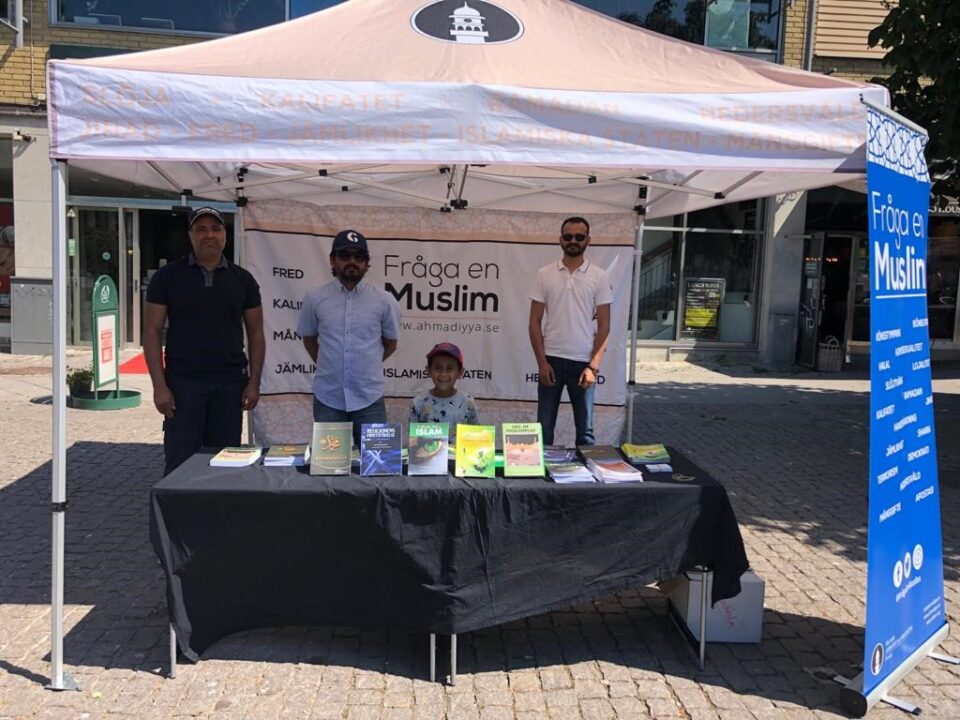 Gotland is the largest island of Sweden and has around 60,000 inhabitants. During the summer months, about a million tourists and visitors travel to the island and enjoy its beautiful nature and landscape. The island is also host for Sweden's annual political and social event – Almedalsveckan.
The main purpose of the visit was to convey the teachings of Islam to both locals and visitors. For this purpose, an information tent was arranged for two days in the busiest street of Visby city. Members of the Jamaat actively took part in both installing the tent and preaching.
The theme of the stall was #AskAMuslim (see Twitter #FrågaEnMuslim), which Sweden Jamaat has campaigned throughout Sweden.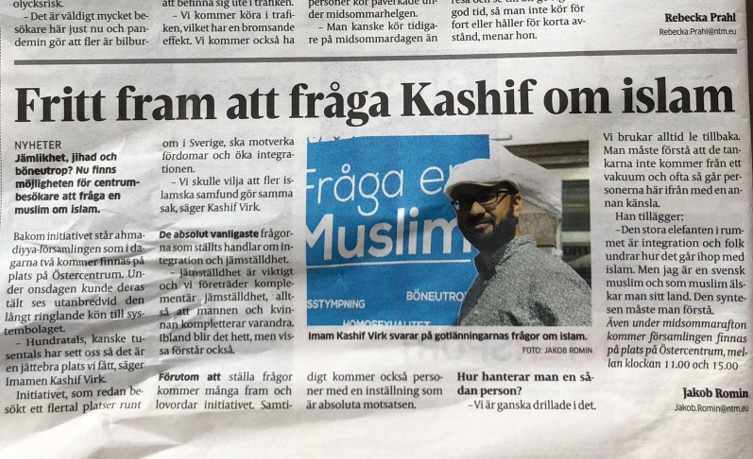 In Visby, thousands of people passed by the tent while looking at its message and several visitors came forward and asked questions. Many praised the initiative and commented that it was indeed the need of the time that people get the opportunity to ask questions to Muslims directly about their faith.
The campaign was also highlighted by the local media. The local radio channel P4 broadcast a live interview from the stall. In the papers, the local daily Gotlands Allehanda published an interview about the campaign. Members of the Jamaat delegation also distributed leaflets to the residents of Visby.
Readers of Al Hakam are requested to remember Jamaat-e-Ahmadiyya Sweden in their prayers.