Laiq Ahmed Atif, President Jamaat Malta
The unprecedented and difficult time we are passing through requires that we must show kindness, generosity and solidarity with each other in this time of need. With this love for humanity, which in essence is part of our religious beliefs, we are motivated and feel obliged to serve humanity.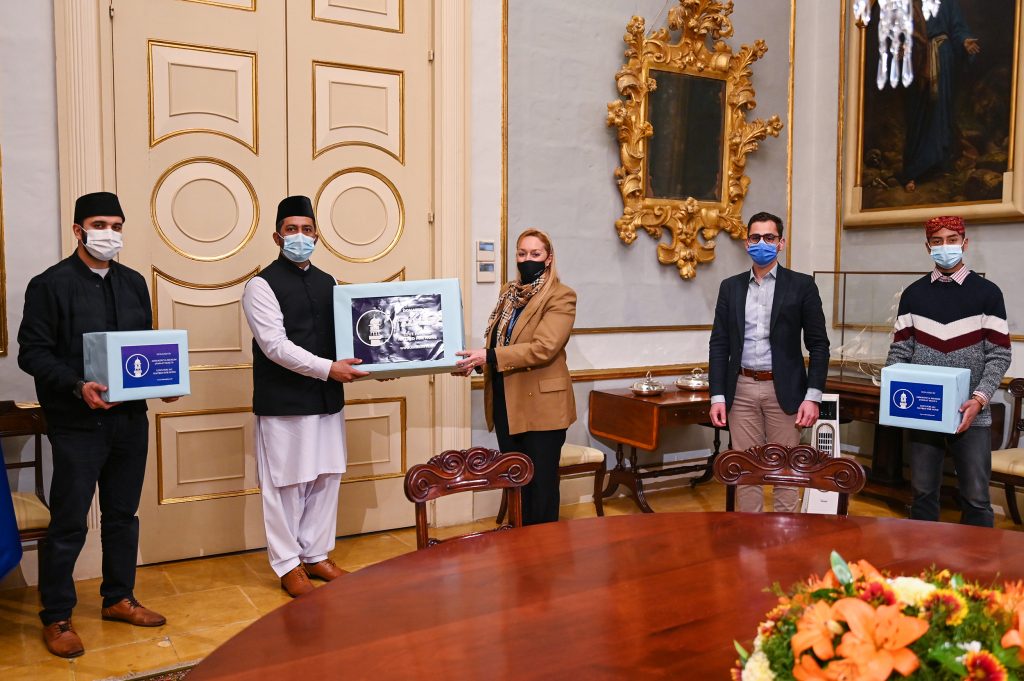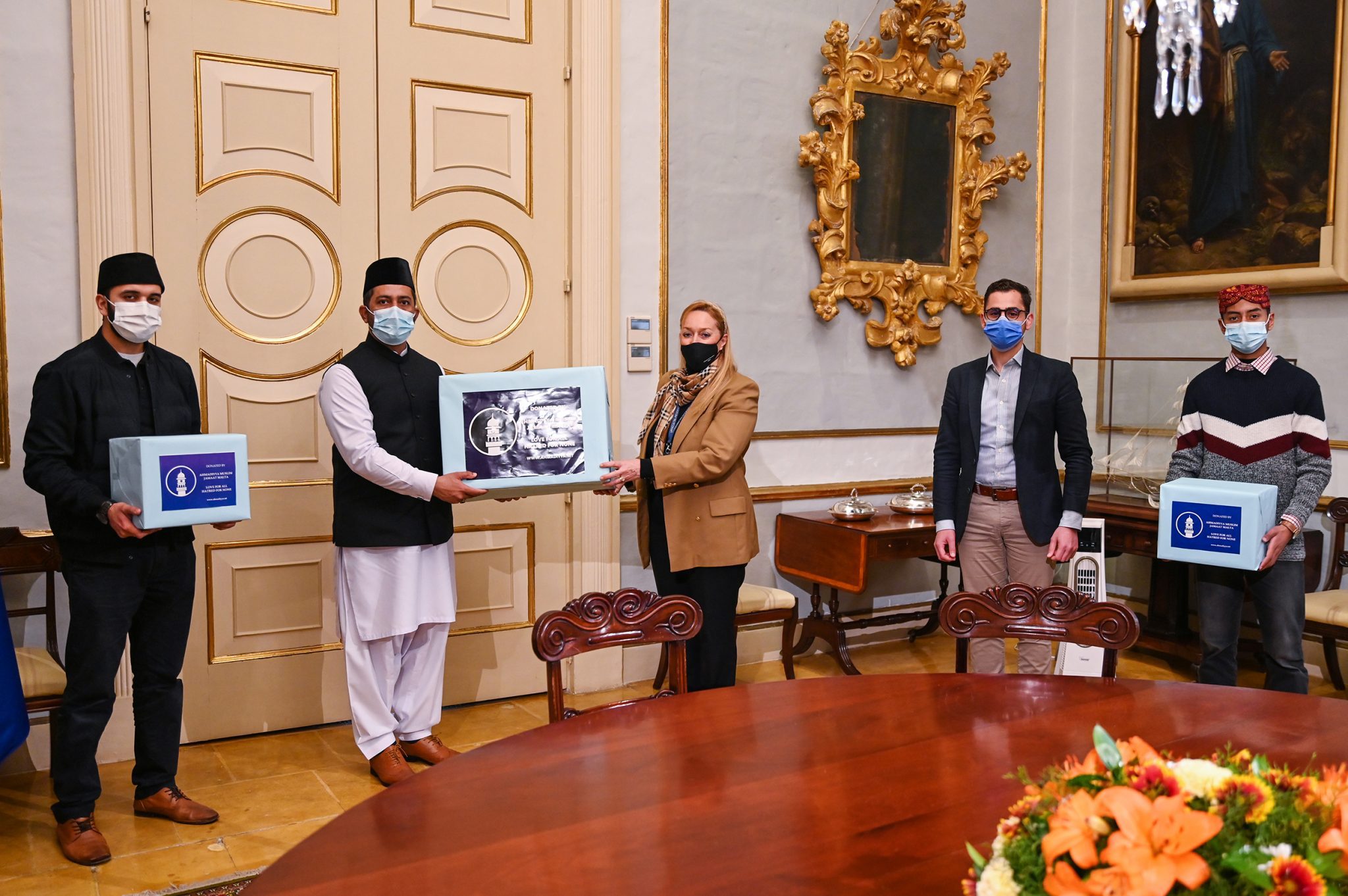 Therefore, Jamaat-e-Ahmadiyya Malta presented a donation of 10,000 certified face masks to Malta Community Chest Fund Foundation (MCCFF) for families in need. The donation was presented to Madam Chair of Administrative Board Ambassador Marlene Mizzi. The MCCFF works under the auspices of His Excellency, Dr George Vella, the President of the Republic of Malta.
Jamaat-e-Ahmadiyya Malta also provided hand sanitisers and 5,000 certified face masks for the migrant families living in Hal-Far refugee centres. A further donation of hand sanitisers and 5,000 certified masks were presented to M. Alfred Grixi, the CEO of FSWS (Foundation for Social Welfare Services) for those who are benefiting from the services of FSWS.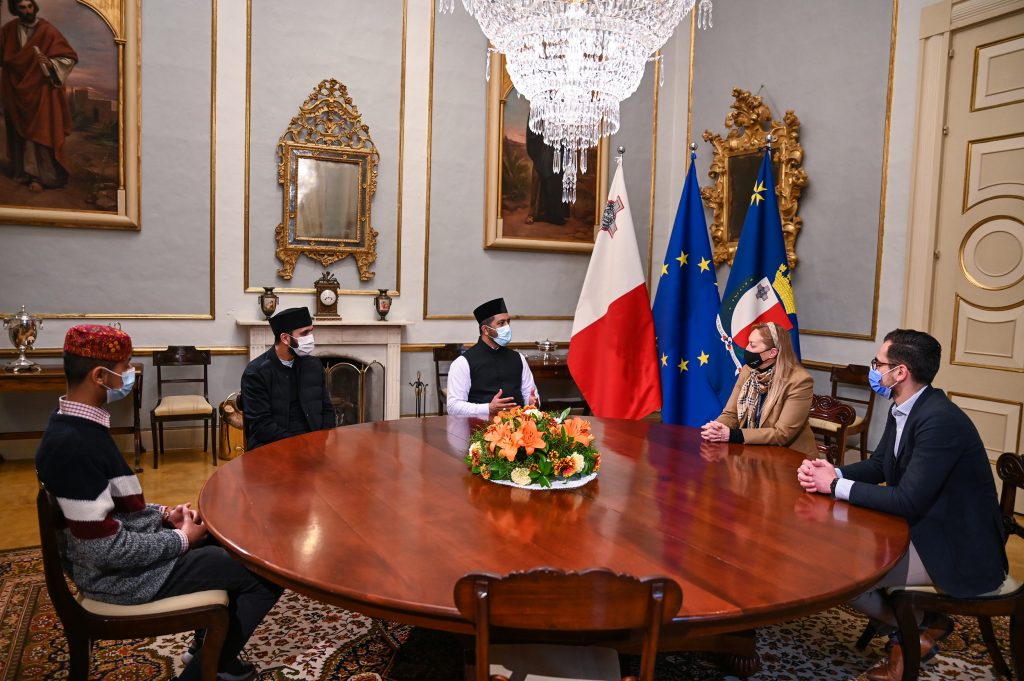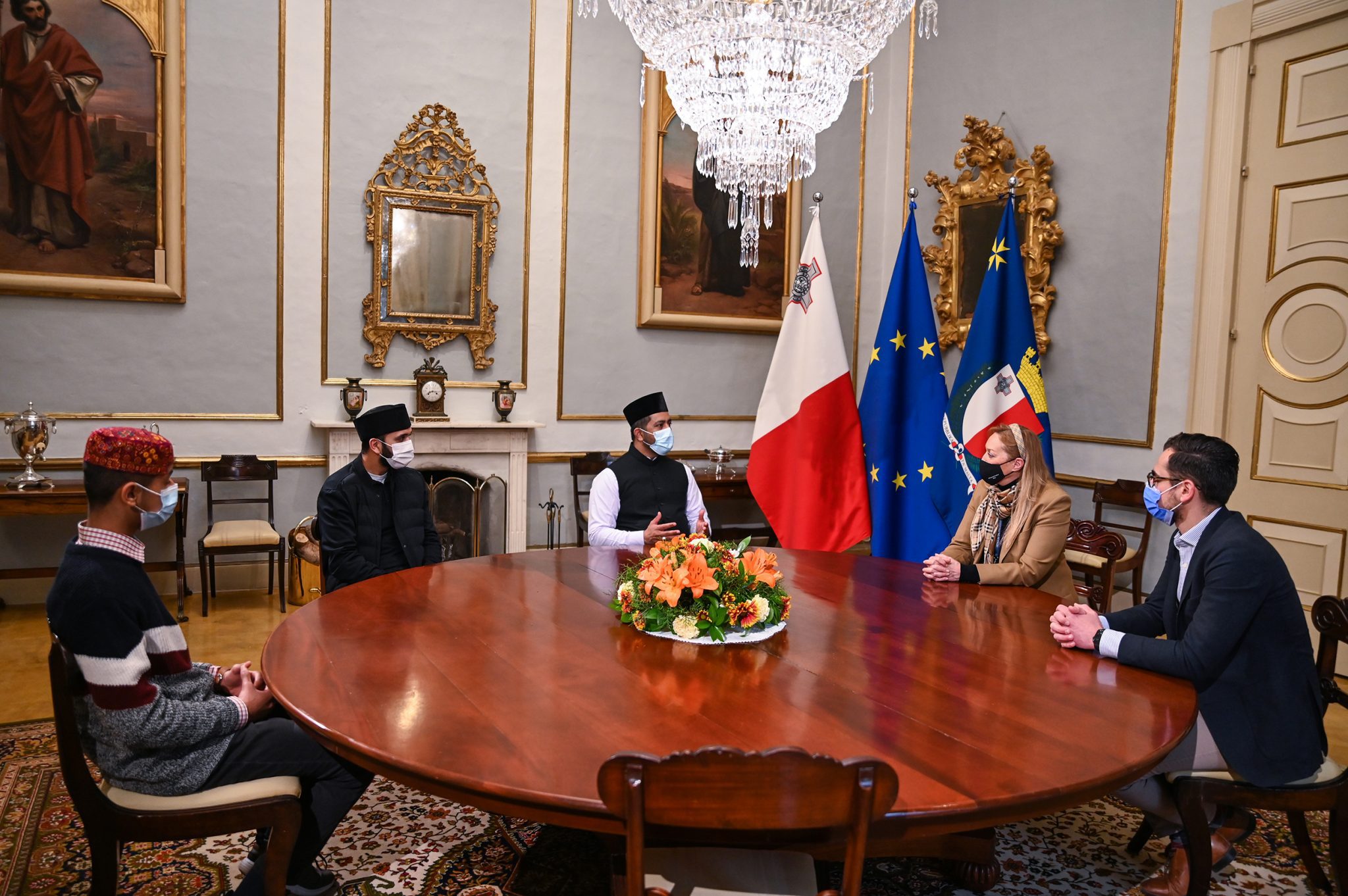 During this presentation, Jamaat-e-Ahmadiyya Malta had the opportunity to brief them about the selfless services of Jamaat-e-Ahmadiyya in Malta and also worldwide.
May Allah accept our services and help us to continue serve His creation. Amin