Aamir Shahzad, President Huddersfield South
On 27 April 2021, Jamaat-e-Ahmadiyya Huddersfield South invited two councillors to join and observe Ahmadi Muslims practising the blessed month of Ramadan.
Andrew Cooper, councillor and leader of Green Party and Andrew Marginton, councillor for Golcar ward Lib Dem party and former police commissioner, arrived at Baitus Samad Mosque in Huddersfield at 8 pm where they were welcomed by the local missionary, Sabahat Karim Sahib, president Huddersfield South Jamaat, Aamir Shahzad Sahib and secretary external affairs, Nadeem Ahmed Sahib.
A brief introduction to Jamaat-e-Ahmadiyya was given to them and services to humanity were highlighted by informing them of the newly opened local food bank of the Jamaat.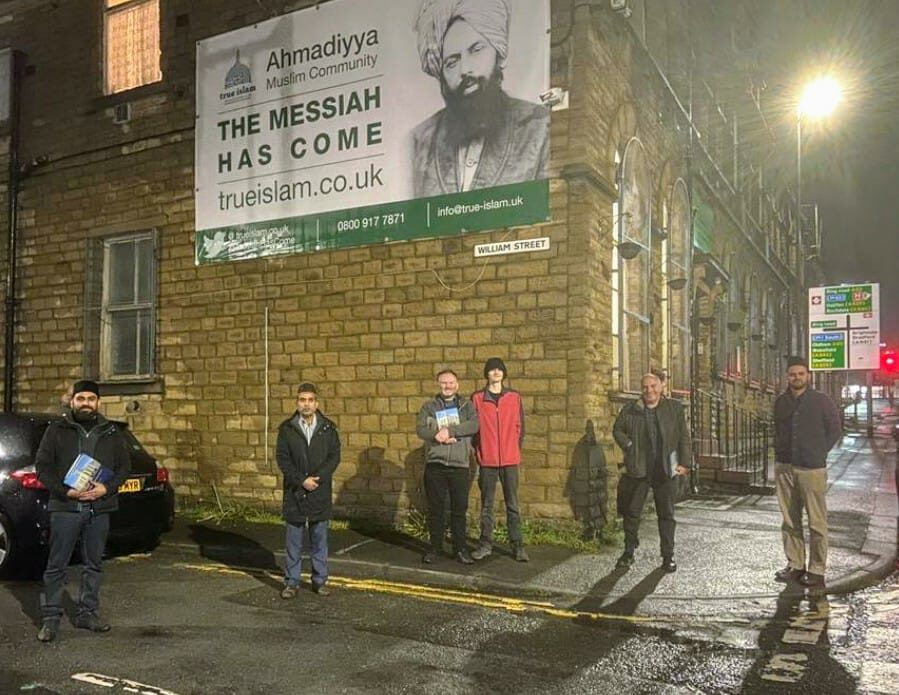 The councillors then joined the opening of the fast when the sun set, something which they did with great respect and interest. The guests were then taken to the mosque where they observed congregational prayers.
At the end, they were presented dinner where a productive talk regarding the benefits of Ramadan and fasting took place. They were also given copies of the book World Crisis and the Pathway to Peace.