A Abdul Aziz, Sri Lanka Correspondent
After a 3-month long lockdown, in line with guidelines from the government of Sri Lanka, congregational prayers and other activities have begun again in all Ahmadiyya Mosques in the country.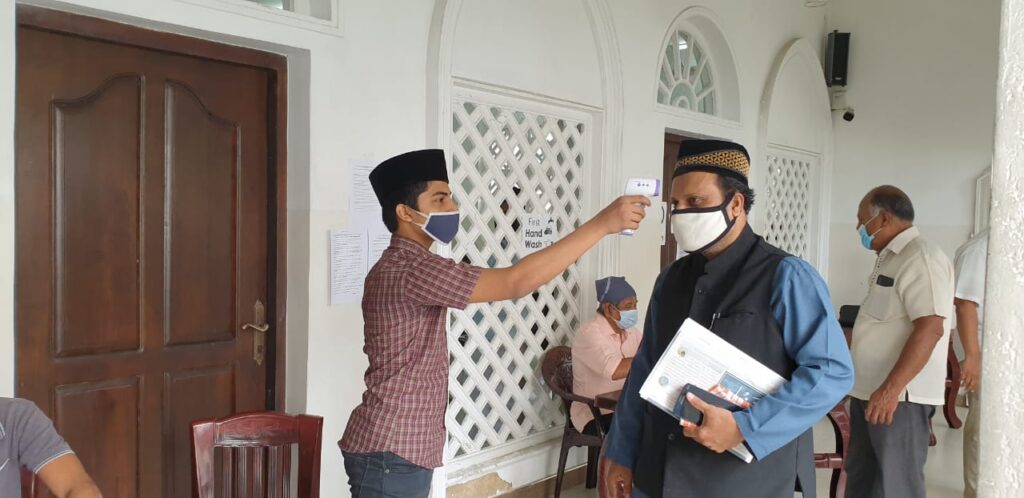 Jumuah prayers are held at Baitul Hamd in Colombo, Fazl Mosque in Negombo and Darul Aman Mosque in Pasyala. Similar activities are being held in Puttalam as well as Polonnaruwa.
Waqar-e-Amal and tarbiyyati classes are also being held in Negombo.
Eid prayers were held in all Ahmadiyya centres. Jamaat members fully observed precautionary measures as instructed by the government, such as wearing face masks as well as social distancing etc.
Pakistani Ahmadis, who are mostly asylum seekers and refugees in Sri Lanka, also participated in Eid prayers and separate arrangements were made for them.
In the beginning, only 50 participants were allowed and now there are no restrictions in attending congregational prayers in mosques, by the grace of Allah.