Mishaal Baten, Paraguay Correspondent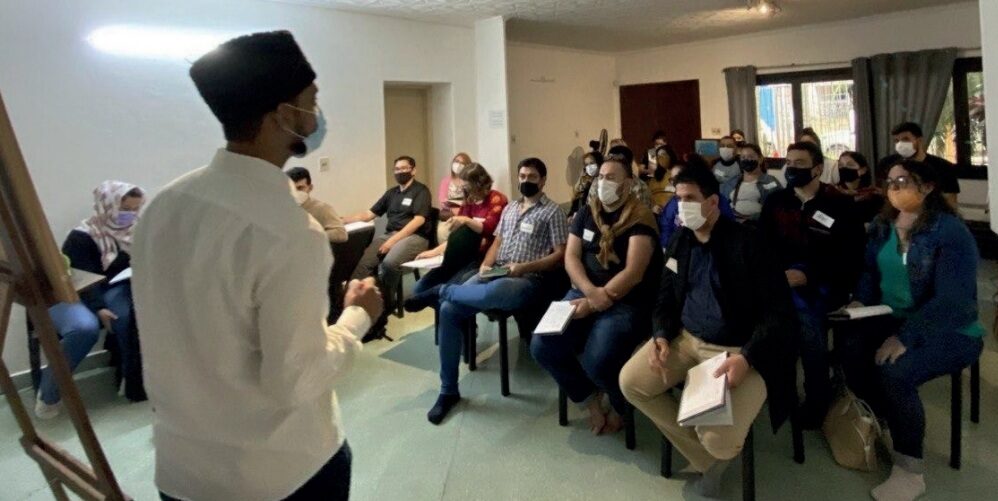 After many months of lockdown and quarantine, Jamaat-e-Ahmadiyya Paraguay was able to resume Arabic and Islam classes in the mission house.
As the students started entering the room to participate in the class; many of them seemed reserved and a little nervous to be in a mosque and to meet Muslims for the first time. 29 students signed up for the course and the mission house was packed.
The local missionary of Asuncion, Abdun Nur Ghalib Baten Sahib taught the class.
It started with an ice-breaker and introductions, followed by learning some basic phrases in Arabic and letters.
Following the Arabic class, an introduction to Islam was presented and the students had the opportunity to ask questions and receive answers about Islam. The students were a bit cold before the class began. However, after the dialogue, they learned that Islam really is a beautiful, tolerant and respectful religion and many misconceptions were removed.
The local Paraguayans are curious about Islam more than ever, and Jamaat-e-Ahmadiyya is the biggest source of information for them, alhamdulillah.