Last Updated on 18th March 2022
Syed Mukarram Nazeer, Canada Correspondent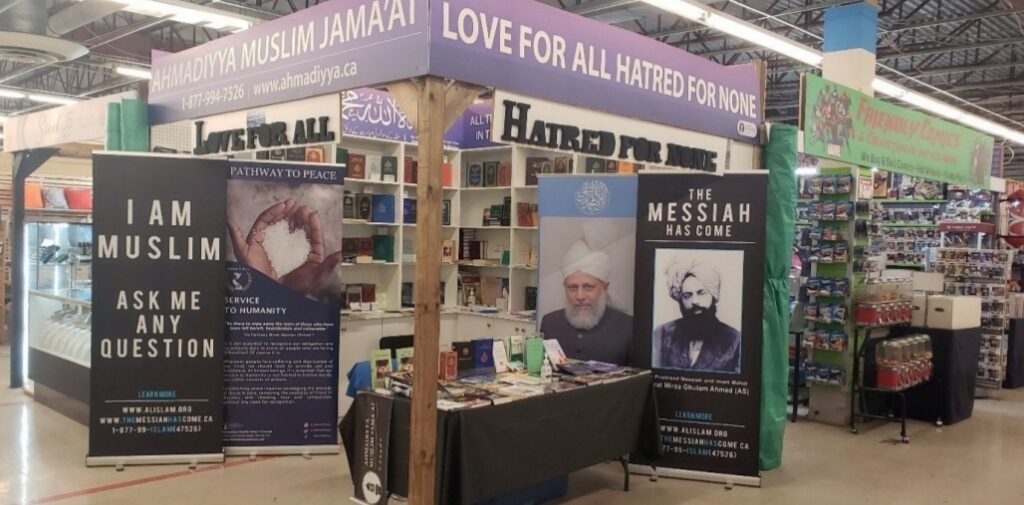 Every February, people across Canada participate in Black History Month events and festivities that honour the legacy of Black Canadians and their communities. The 2022 theme for Black History Month was "February and Forever: Celebrating Black History today and every day", which focused on recognising the daily contributions that Black Canadians make to Canada.
Jamaat-e-Ahmadiyya Durham operates a tabligh bookstall in a flea market, located on 2 acres (approximately 90,000 square feet) of covered area and is regularly visited by the local people.
To celebrate Black History Month, the flea market held an event, which was attended by the Jamaat, and tabligh banners were placed prominently in the event.
Over the weekend, an estimated 5000 people walked by the banners and benefited from them. Some even came over to the Jamaat bookstall and asked questions.
Jamaat-e-Ahmadiyya Canada held similar events across the country.