Ali Khalid, AMRA UK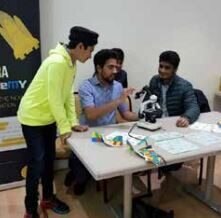 The Ahmadiyya Muslim Research Association (AMRA) ran a biology workshop in conjunction with funding from the Royal Society of Biology, on 5 October 2019 at Tahir Mosque, Catford, UK.
The workshop was organised by AMRA academy, the educational division of AMRA, to celebrate the national initiative of Biology Week 2019.
The workshop comprised of three different hands-on activities for the participants.
DNA origami
Over 20 students undertook a 12-step origami in the Blueprint of Life workshop to produce the double helix of DNA.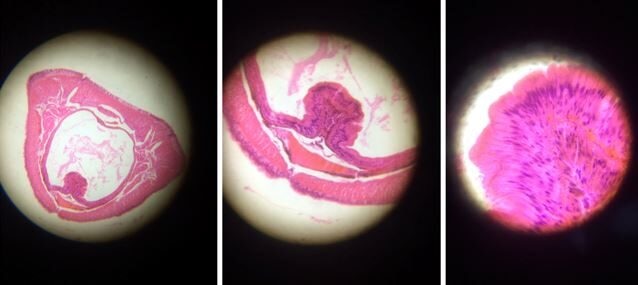 Students engaged in discussions on the discovery of DNA and its role in inheritance.
Life under a microscope
During Life Under a Microscope session, students were able to appreciate the differences between lifeforms and, in particular, the differences between plant and animal cells.
The highlight for the students was using a special equipment to take photographs of the microscopic field of view.
DNA extraction
Finally, the students conducted an experiment to extract DNA from fresh strawberries.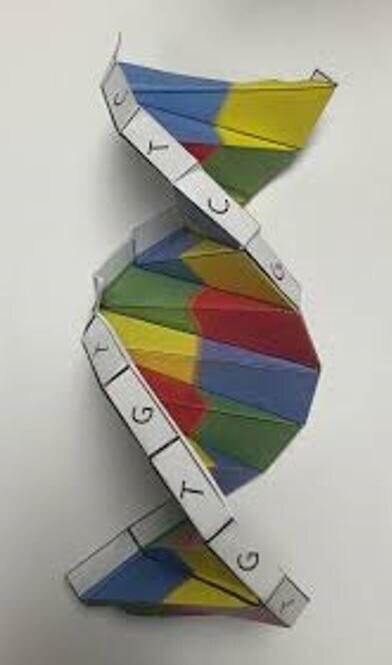 Students crushed the strawberries to break the cells. A detergent solution was used to break nuclear membranes to extract the DNA into solution. Finally, a salty solution was used to make the DNA stick together.
In total, we had 20 participants and five volunteers with a background in science to help and run the event.
The aim of the AMRA Academy is to enable youngsters to experience learning in a hands-on way from experts in their respective fields. Previous workshops have included rocket building, programming and code-breaking to name a few.