Hafiz Ihtsham Ahmad Moman, Rio de Janeiro, Brazil
In accordance with the instructions of Hazrat Amirul Momineen, may Allah be his Helper, in the capacity of missionary of Rio de Janeiro, I toured São Paulo – the largest city of Brazil, with a population of around 12.3 million – as well as three other neighboring cities.
The tour lasted two weeks. During the tour, two lectures were delivered at different events, to which local non-Ahmadi guests were invited.
Furthermore, a local television channel hosted an interview with me, in which a brief introduction about Jamaat-e-Ahmadiyya was presented.
Similarly, another city hosted a radio programme which lasted an hour. Along with discussions about the teachings of Islam, the attributes of Allah the Almighty were also discussed.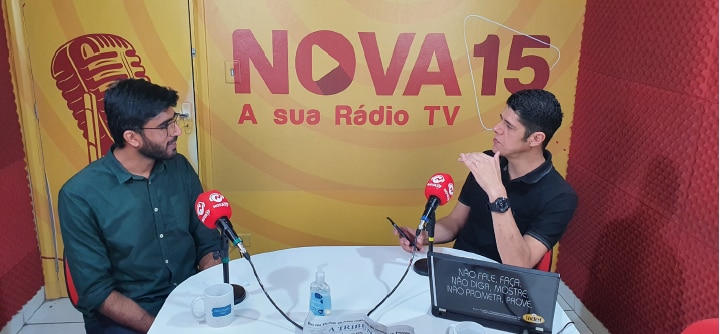 An online programme was also held where similar topics about the Jamaat were discussed. This is a digital radio channel and can be listened to around the world. The radio channel has around 30,000 listeners daily. A live video of this interview was played on Facebook as well.
Another purpose of this tour was to get together with Jamaat members, offer congregational prayers, including the Friday prayer, with them and visit their homes.
Leaflets about the Jamaat and its teachings were distributed, all the while maintaining social distancing.
I also had the opportunity to visit Ahmadis who live at a distance and who had lost contact with the Jamaat. I visited the home of a Brazilian convert and had a lengthy conversation with him and his family.
Moreover, I had the opportunity to have a sitting with another family who showed great interest in Islam.
A priest of a local church and his team also took time out to speak to me, which lasted an hour and 30 minutes. They all showed great interest in Islam. This discussion was mentioned on their Instagram page.
During this tour, around 6,000 leaflets about the Jamaat were distributed and two copies of the Holy Quran and five copies of a book of the Promised Messiahas, Jesus in India, were gifted to guests.