Muhammed Ahmad Chaudhry, Silicon Valley Executive, USA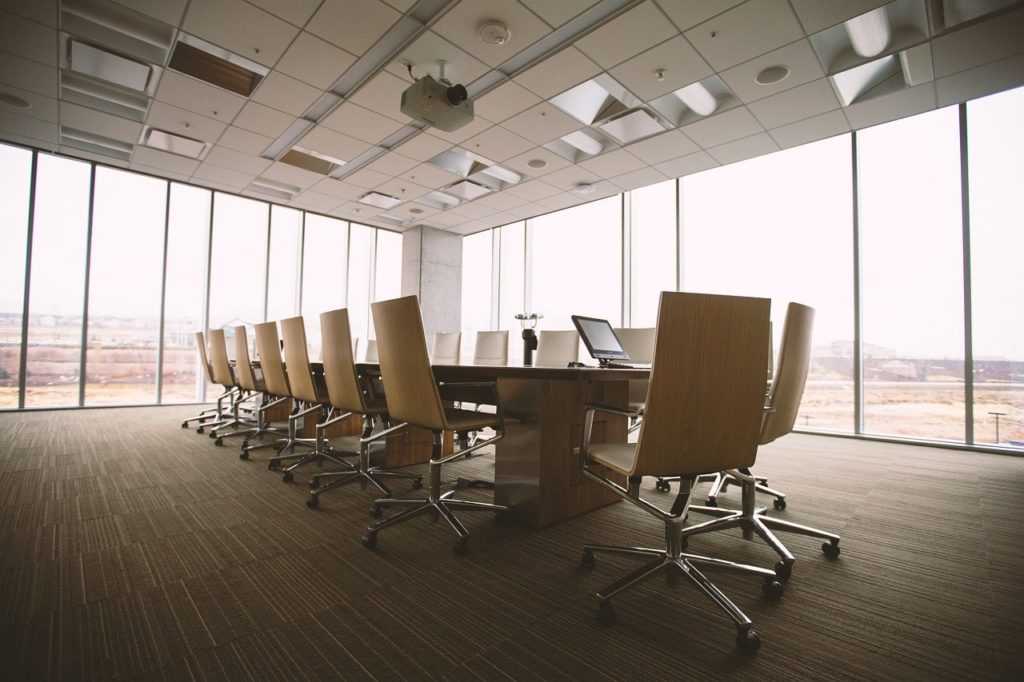 As the Covid-19 pandemic impact grows exponentially around the world, one thing is for sure; it is not discriminating between "first world" vs "third world" and rich vs poor.
This has presented a once-in-a-lifetime challenge for our leaders in government, business and faith communities. The government is having to make life or death decisions on how to allocate resources, such as ventilators, N95 masks, whether or not to accelerate the development and approval of testing kits and ultimately, a cure.
Many experts continue to share responses to the challenges in our healthcare system, including separating fact from myth on questions about prevention. Similarly, there are a lot of sensitive conversations happening around business sustainability.
Business leaders around the world are grappling with a long list of issues on survival of their organisation with very limited information.
There's a lot to consider; so to make this easier to digest, let's play out a scenario of a restaurant.
Let's assume you own a restaurant with 50 employees. Overnight, no one is coming in to eat, yet there are some take-out and delivery orders. You still have your fixed costs to pay, like employees, lease payments and insurance. What does the small business owner do?
Here's a step-by-step approach that I suggest which will assist business leaders think through the short term and long-term challenges:
Focus on people
Protect your most important asset, which is your employees and customers. Recognising and following government guidelines, like staying at home and focusing on their families' safety to implement alternative working arrangements, are just a few examples. You have employees whose income is based on tips to employees who now have kids at home and don't have day-care. Help your employees with the compassion they deserve, even if you can't clearly address their future.
Communicate
People are currently stressed and in a state of shock and fear. This will require over-communicating your message. Most business leaders I know are doing daily conference calls to check-in on the health and safety of their employees and providing updates on the business.
The future
In these uncertain times, it is essential that leaders paint a vision of resilience for getting to the other side of the crisis. No one knows what is going to happen, so this requires a lot of prayer and an optimistic mindset. Ask your team members for advice on what you should do. Once you have a plan, over-communicate.
Identify exposure
Boardrooms and small business owners around the world need to model exposure, develop financial scenarios and conserve cash. In other words, you need to spend time understanding what risks you face, short term and long term.
It is essential to build extreme downside scenarios as this has a clear potential to be a once-in-a-100-year event. For example, what will you do if your revenue comes down by 20%, 40% or 60% for the year? What will you do if countries lift the stay-at-home order on 15 April, 30 April or 30 June? Those are all dramatically different outcomes to your ability to pay employees and pay vendors. Be sure to have a game plan going forward.
Government reform
Spend the time and energy to study whatever relief your government is providing for you. This can have a significant impact on your business and on your employees. I serve on the board of directors at a company that has presence in multiple countries, so the impact of government action in each country is very different.
Stabilise operations
As you assess the current demand, you will need to adjust your operations. The most difficult part of this is what decision you make with employees? This is where you need to determine whether it is best to place employees on furlough (temporarily leaving the worksite) or permanently lay off some employees? Or, is there a way to reallocate financial resources to prevent furloughs or layoffs altogether? There is a tremendous human element to this that requires emotional intelligence for the employees that leave and the ones that stay. This is why, the number one on this list, to compassionately focus on people, is so important.
Find the opportunity
We all need to remember that everyone is going through this issue. Great leaders will imagine how to outperform their competitors. This may require contrarian thinking. How is your team preparing for the recovery bounce? Can you imagine doing business in an entirely different way? In our restaurant example, can you hire your competitor's chefs? Can you rent out your kitchen for maximum utilisation? Can you spend the time on e-commerce to build out a whole new business for yourself?
Pray
A lot of business leaders are, for the first time, using the term "pray" in boardrooms and management meetings as they know they need to ultimately turn to God.
Remember that Allah the Almighty is our Source and Provider. Seek His help in your five daily prayers and in your Tahujud prayers.
We continue to receive a constant stream of new information. Often, it is conflicting information. I suggest using these steps as a roadmap to stay coordinated on your goals and know that change is the only constant.