A series looking at the high standard of morals of the Promised Messiahas and his Khulafa when receiving visitors in Qadian
Awwab Saad Hayat, Al Hakam
Samuel Marinus Zwemer was born on 12 April 1867 at Vriesland, Michigan, a state in the Great Lakes region of the United States. He was a well-known American Missionary who was famously known for his knowledge of Islam, as "the Apostle to Islam". He was a professor of world religions, traveller, scholar and writer.
In 1887, he graduated from Hope College, which is located in Holland, a city in Michigan. He then continued his studies in New Brunswick Theological Seminary where he studied till 1890.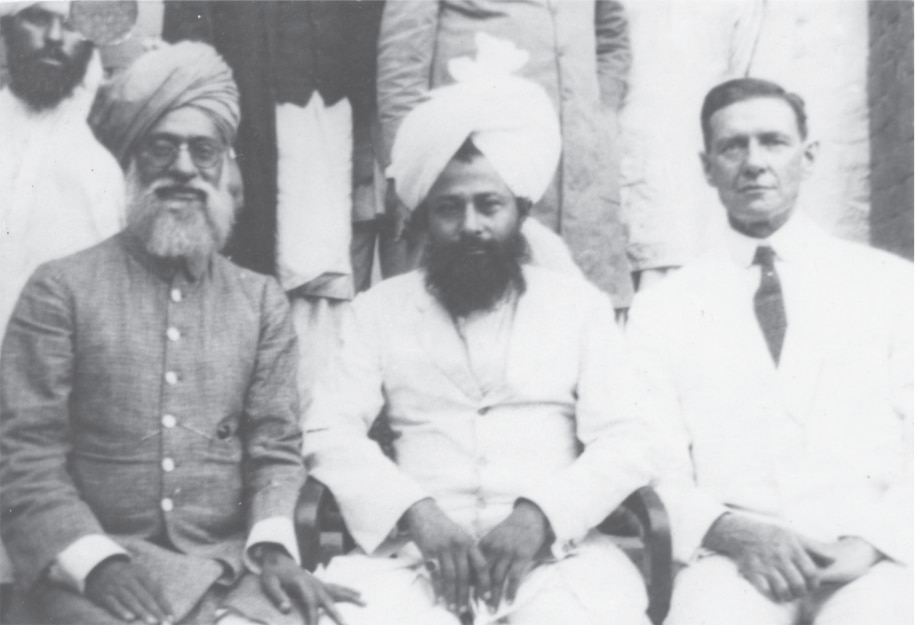 Between 1891 to 1905, before he was ordained by the Reformed Church, he served as a missionary in Basra and various other Arab regions. Within this period, Zwemer travelled widely throughout Asia. For this reason, it is possible he was elected as a fellow of the Royal Geographical Society of London.
In 1929, Zwemer was appointed as professor of world religions and professor in the history of Christian missions at the Princeton Theological Seminary, where he taught until 1951. Zwemer made great efforts in the spread of Christianity in Muslim countries. He was married to Amy Zwemer who would help him prepare various scholarly projects and books.
For a long period, he served as the editor for the publication, The Moslem World. As an editor, he published 47 issues spanning from 1911 to 1947. He was famously known for organising many Christians to go into missionary work in Islamic countries.
According to Ruth A Tucker, a well-known author, Zwemer's greatest contribution was moving, steering and motivating the Christian world to further the need for preaching among Muslims.
This view is also supported by a famous author, Rev Emanuel Khokhar, who said that the preaching efforts in the Muslim world were largely done by Christian missionaries. He once stated that Zwemer, who had studied Islam his entire life, was not ready to limit the Messiah's message. For this, he adopted several ways to spread Christianity; for example, through writing and recruiting missionaries to preach to the Muslim world. Apart from serving as the editor for the quarterly periodical, The Moslem World, and the Quarterly Review, he was also the author of many books. A full list of his various books can easily be found online.
This famous traveller, missionary and author also visited Qadian. The history of his arrival in Qadian is preserved in Tarikh-e-Ahmadiyyat:
"Zwemer, the American orientalist missionary, visits Qadian:
"On 28 May 1924, Zwemer, the orientalist missionary, visited the centre of Ahmadiyyat, Qadian. After seeing the central institution, Zwemer had the opportunity to meet with Hazrat Khalifatul Masih II[ra] and left after taking some literature of the Jamaat. Upon reaching America, Zwemer published a circular in which he appealed to the Christian world to make special preparations for the Ahmadiyya Jamaat because the 'new Islam' is getting stronger in Europe and America through Jamaat-e-Ahmadiyya.
"In The Church Missionary Review, Zwemer published an article, titled "Islam in India", in which he mentioned his arrival in Qadian in the following words:
"'We received a very cordial reception. In actuality, they had sent some men to meet us at another railway station [Batala is the station being referred to here as in 1924, the train had not yet arrived in Qadian] and invited us to spend days in Qadian instead of hours […] Not only is The Review of Religions published here, but three other magazines are also published from here. [From here] Correspondence is carried out with London, Paris, Berlin, Chicago, Singapore and the Middle East. Small offices with all kinds of equipment are available. Shelves are filled with encyclopaedias, dictionaries and books of anti-Christian literature and philosophies – an arsenal designed to make possible the impossible and a strong belief that shakes mountains from their place.'" (Tarikh-e-Ahmadiyyat, Volume 4, p. 470)
Hazrat Musleh-e-Maudra has himself written about the arrival of this missionary in Qadian and his meeting with him.
This excerpt informs us about the great position of Hazrat Musleh-e-Maudra and also the extraordinary heavenly support and help he was bestowed. Huzoorra writes:
"Reverend Zwemer, a renowned reverend who lived in America, once visited Qadian. He was also the editor of a large, well-known periodical and held a prominent status among Christian preaching societies all over the world.
"When he came to India, after travelling to various places, he then visited Qadian. He was accompanied by another reverend, whose name was Gordon. At that time, the late Dr Khalifa Rashiduddin Sahib was alive. He was the one who showed them around Qadian. However, Christian missionaries nowadays are known here to not miss an opportunity of mischief and slander.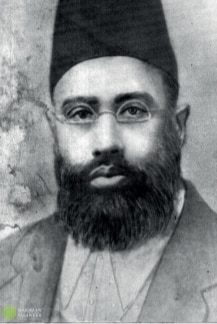 "In those days, there was no town committee in Qadian and a lot of waste filled the streets. Rev Zwemer [upon seeing this] laughed and said, 'Now we have seen Qadian and the cleanliness state of the village of the new Messiah.'
"Dr Khalifa Rashiduddin Sahib smiled and said to him, "Reverend, currently the first Messiah's kingdom is established in India and this is a reflection of its cleanliness. The new Messiah's kingdom has not yet been established.
"Upon hearing this, he felt very ashamed and humiliated.
"He sent me a message in which he stated, 'I wish to meet with you.' [At that time] I was not feeling well. I replied that the reverend should tell me why he wanted to meet me; to which he replied that he had a few things he wished to discuss that he could not simply state like this.
"When I called him in, Rev Gordon also came along with one or two other people. Rev Zwemer then said, 'I wish to ask a question or two', to which I said, 'Please, go ahead.'
"He asked, 'What is the Islamic view of reincarnation? Does Islam accept or reject this issue.'
"As soon as he asked this question, Allah the Almighty put it in my heart that the question was as if to say, 'You believe the Promised Messiahas is a reflection and he has likened himself to the Messiah of Nazareth; so does this mean that the spirit of the Messiah of Nazareth has entered him? If so, then this is reincarnation, which is against the Holy Quran.'
"Upon this, I smiled and said, 'Reverend, you are mistaken. We do not believe that the soul of the Messiah of Nazareth entered Mirza Sahib. We liken him to the Messiah of Nazareth in the sense that he was bestowed with the same qualities of morality and spirituality.'
"When I provided this answer, he was overwhelmed and said, 'Who told you that I was going to ask this question?' To this, I responded, 'Tell me, was this the intention of your question, or not?' To which he said, 'Yes, this was my intention. I wondered how Ahmadi Muslims believed Mirza Sahib to be the Messiah when the Quran is against the concept of reincarnation.'
"I then told him that he may present his next question. So he asked, 'My next question is regarding a prophet's status, that is, in what kind of area does he need to carry out his work?'
"As soon as he asked this second question, again Allah placed in my heart that the implication of this question was that as Qadian was a small village, how could this then become the centre of the world and how could the message spread throughout the world from this small village. If Hazrat Mirza Sahib'sas purpose is to spread Islam all over the world, then he should have been sent to a place where the message could reach the whole world and not Qadian, which is a hamlet.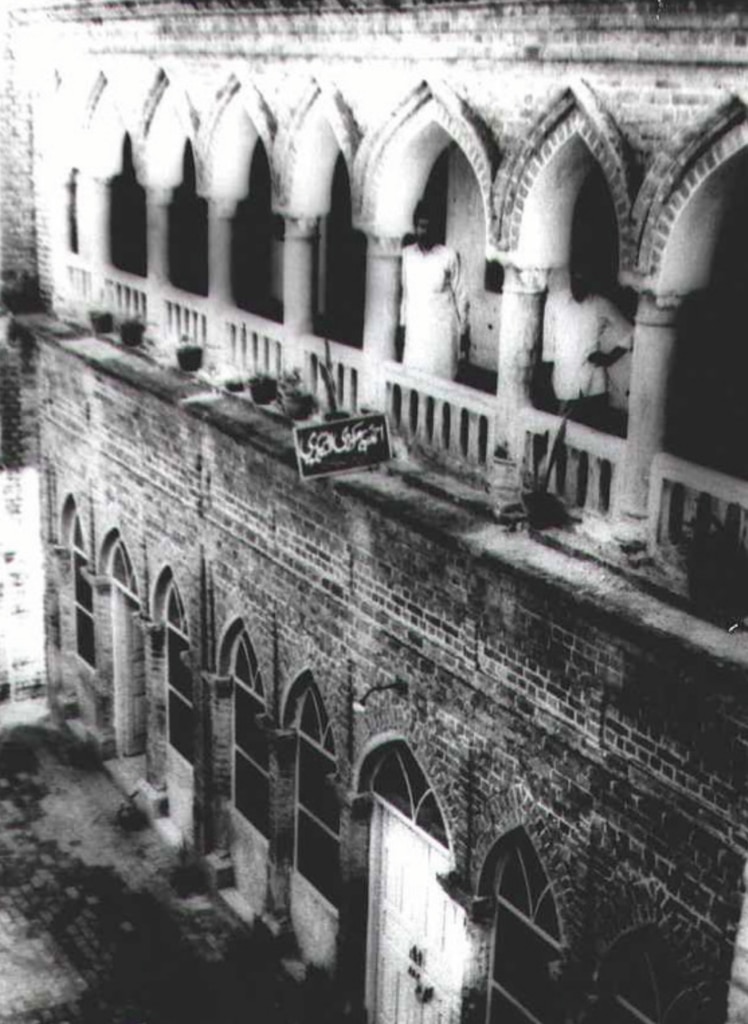 "After he asked his question, Allah put this in my heart. I smiled and then said, 'Reverend, a prophet may come to Nazareth or to a city larger than Nazareth. The village in which the Messiah [Jesusas] appeared was called Nazareth and its population barely amounted to 10 or 12 tribes.'
"Upon hearing this answer, his complexion changed with astonishment and he was surprised that I answered the question which he had actually intended.
"He then asked his third question, which I do not remember at this time. In any case, he asked three questions and Allah the Almighty revealed to me the true intentions behind his queries.
"Despite the fact that his method of asking questions was done in a misleading manner, Allah revealed his true intentions to me and he was rendered completely and utterly speechless.
"Allah the Almighty inspires hearts in a strange way and helps His servants under this inspiration which is [attained and granted] only through the hands of God Almighty, and none else." (Tafsir-e-Kabir, Hazrat Musleh-e-Maudra, Vol. 7, pp. 89-90)
Zwemer had considered this as one of his most significant visits and mentioned it as one of his accomplishments.
In his book, Hazrat Masih-e-Maudas ke karnamey and during his speech of Jalsa Salana on 28 December 1928, Hazrat Musleh-e-Maudra stated:
"The importance of the work of the Ahmadiyya Jamaat is also acknowledged by those who have not entered the Jamaat and confessed even by those who are enemies of Islam. Dr Zwemer has just given a lecture in Calcutta.
"This doctor claims to be the most knowledgeable about Islam among Christians. In Egypt, he publishes a periodical, The Moslem World. The last time he came [to India], he also visited Qadian. And after leaving Qadian, he had advertised in some other cities that as he had just visited Qadian, he would be delivering a lecture.
"He went to Calcutta for some time and gave a lecture there. Prof Maulvi Abdul Qadir Sahib MA, who is the brother of one of my wives, wanted to ask him a few questions. He was asked if he was an Ahmadi, to which he replied in the affirmative. To this, he [Zwemer] said that he did not debate with Ahmadis.
"In Egypt, many people were converted to Christianity through his [Zwemer] efforts. Coincidentally, a man named Abdul Rehman Sahib of Egypt, who was in Egypt at that time, met him and explained some arguments from the Ahmadiyya point of view and said that the Messiah [of Nazareth] was not alive; in fact, according to the Holy Quran, he had passed away. [Hearing this] he asked if he had met with any Ahmadi, to which he replied in the affirmative. Hearing this answer, he panicked and flatly refused to speak further.
"Thus, by the grace of Allah, our Jamaat is gaining importance in the religious realm leaving the world amazed." (Hazrat Masih-e-Maud Ke Karnamey, Anwar-ul-Ulum, Vol. 10, pp. 124-125)
Rev Zwemer, in his book, Translation of the Koran, mentions the history of translations of the Holy Quran and has noted his objections. He has also mentioned the Ahmadiyya Muslim Jamaat in this book.
He writes:
"The latest and most elaborate attempt at an English translation is that by the 'Anjuman-i-Taraqqi Islam' at Qadian, of which specimen pages have just appeared from the Addison Press, Madras. The Arabic text in beautiful script appears at the top of the quarto page, followed by careful transliteration and a translation. The work apparently is being done by the collaboration of educated Moslems of the Qadian sect in the Punjab. The commentary in English takes up more than three-fourths of the page, and is thoroughly modern in its attitude; but it is marred by its hopelessly sectarian character. (Zwemer, Samuel M., Translations of the Koran, The Moslem World, July 1915, pp. 244-261.)