Mirza Farhan Ahmad Baig, Benin Correspondent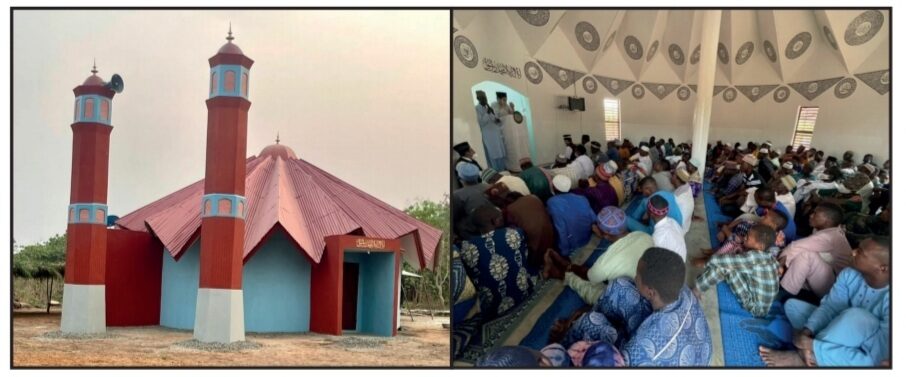 Jamaat-e-Ahmadiyya Benin had the opportunity to construct a mosque in the Dasa region, which was inaugurated on 28 January 2022, by Mian Qamar Ahmad Sahib, Amir Jamaat-e-Ahmadiyya Benin.
The mosque was built in Camaté, a village 12 km from Dasa city. Islam Ahmadiyyat was established in this village in 2016 through an Ahmadi missionary, Anwar-ul-Haq Sahib.
On 28 October 2021, the regional missionary of Dasa, Rana Yasir Ahmad Sahib laid the foundation stone of the mosque.
The inauguration ceremony was held on 28 January 2022. The programme commenced with the recitation from the Holy Quran, followed by a qaseedah. After this, the local dignitaries delivered short addresses in which they congratulated the Jamaat for constructing this mosque.
This was followed by an address by Anwar-ul-Haq Sahib.
After these speeches, the participants offered the Jumuah prayer, led by amir sahib Benin, after which the attendees were served lunch.
The event was attended by around 300 people.