Sabahuzafar, Missionary, New Zealand
Tasleem Ahmad Sahib reports that the newly launched "Discover Islam NZ" tabligh campaign run by Majlis Khuddam-ul-Ahmadiyya New Zealand has been continuing with great strength.
The "Discover Islam NZ" team recently visited the towns of Morrinsville and Matamata under the "Meet Your Muslim Neigbour NZ" campaign on 17 September 2020. The campaign consisted of both street campaigns and "Islam Table Talk" sessions.
The "Discover Islam NZ" team engaged with the public in different places around the two towns, answering their questions and discussing a vast array of topics. The "Islam Table Talk" sessions provided an opportunity for more in-depth discussions in cafes, over a cup of coffee.
One notable guest was Mr Tim van de Molen, Member of Parliament for Waikato, who had a lengthy meeting with the "Discover Islam NZ" team. The MP for Waikato was provided a background to the campaign, introduced to Jamaat-e-Ahmadiyya, and Hazrat Amirul Momineen'saa efforts for establishing lasting world peace.
During the meeting, various Islamic teachings were also discussed in detail. The delegation also presented The Philosophy of the Teachings of Islam as a gift to him.
Following the meeting, the MP published a post from his official Facebook account, to promote and let the local public know about the campaign taking place in their respective towns.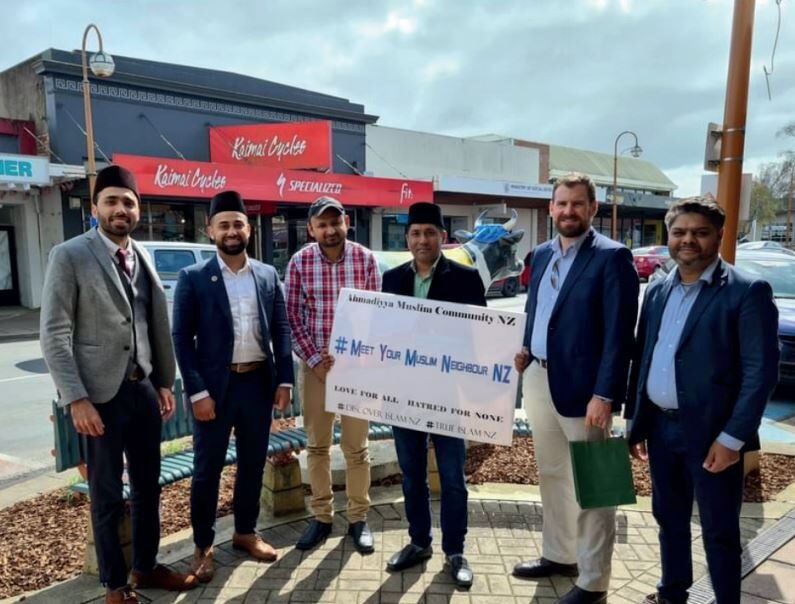 The campaign received coverage in local media; Morrinsville News published an article prior to the visit on 17 September 2020, explaining the aims of the "Discover Islam NZ" campaign and highlighting the various initiatives and events the team was holding in the area.
The "Islam Table Talk" sessions also gave the "Discover Islam NZ" team the opportunity to hold an interview with the editor of the Morrinsville News, which was later published on 24 September 2020.
Another follow up article from our visit to Te Awamutu was published in Te Awamutu Courier on 1 October 2020.
The "Discover Islam NZ" campaign is making good progress, alhamdolillah, and the team is working hard and praying to ensure the campaigns' ongoing success. It will continue to be held in different locations across New Zealand in the future, insha-Allah.