Syed Shamshad Nasir, Missionary, USA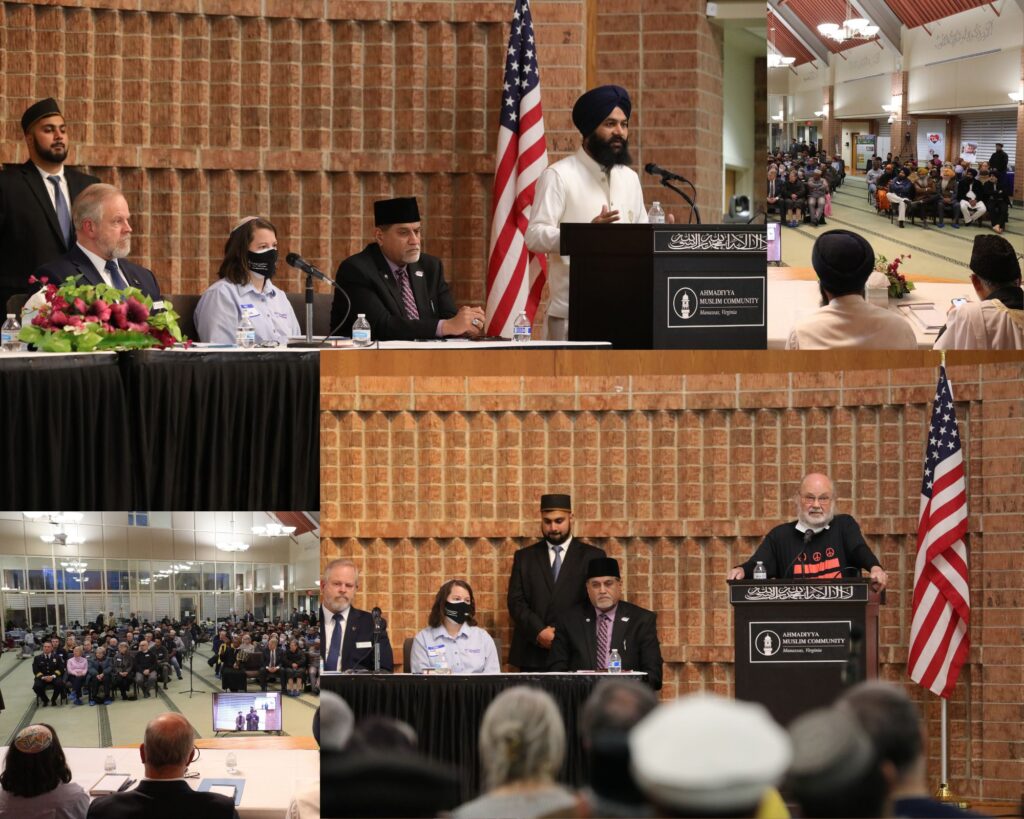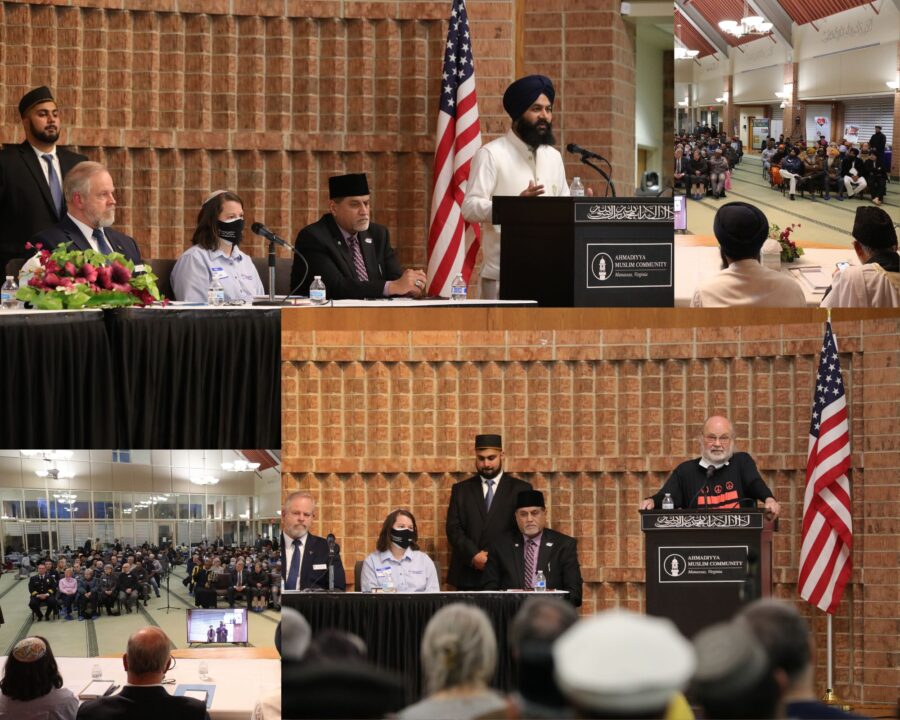 An interfaith event was held at the Masroor Mosque in Manassas, USA, on 22 January 2023. This event was organised to bring together religious leaders and friends and neighbours of the Masroor Mosque to share their thoughts on the important subject of peace in light of the teachings of their respective faiths and perspectives. The event was open to the public. The community leaders and interfaith representatives attended the programme and spoke at the occasion.
The event started with a recitation from the Holy Quran and its translation, followed by a welcome speech by Tanveer Zafar Sahib, local Sadr Jamaat of the Masroor Mosque SVA chapter.
Many distinguished guests spoke at the occasion including Rabbi Lizz Goldstein, Rob Warner from Saint Elizabeth Ann Seton Catholic Church, former Chair Unity in the Community & Chair of PW NAACP Community Coordination Committee John Steinbach, Darshan Singh from Sikh Center of Virginia, local Chief of Police Colonel Peter Newsham, Prince William County from the Church of Jesus Christ of Latter-Day Saints, and Imam Sulaiman Tarawallie from the Jalil Mosque.
My humble self then delivered the speech, and explained the Islamic teachings of peace according to the Holy Quran.
In the end, the audience was provided with an opportunity to share their thoughts and ask questions. Many of the respected guests shared their thoughts. Some of the guests shared their gratitude and appreciation for the schools and hospitals built by Jamaat-e-Ahmadiyya in their country of origin Sierra Leone and other countries of West Africa, which they thought have been an important step in promoting peace through providing opportunities to those in disadvantaged positions in the society.
The event concluded with a silent prayer.
An exhibition of the Holy Quran and other books was organised on the occasion. The volunteers of Humanity First had set up a display showcasing their work around the world. Guest ladies were provided with the opportunity to meet with Ahmadi ladies and they ate dinner with them and shared their thoughts with each other. Lajna Imaillah had also set up an exhibition of translations of the Holy Quran in various languages and other literature as well. The event was attended by around 80 guests from different faiths and organisations.