Abdul Hadi Qurashi, Sierra Leone Correspondent
On the completion of 100 years of Jamaat-e-Ahmadiyya Sierra Leone, a humble request was made to Hazrat Khalifatul Masih Vaa to start a Madrasatul-Hifz – where students would learn to memorise the whole Quran – in Sierra Leone, which was graciously approved by Huzooraa.
Under Jamiatul Mubashireen Sierra Leone, the classes are going to start with five students and Hafiz Assadullah Waheed Sahib will be the pioneer teacher of this school.
On 16 June 2021, the inauguration ceremony was held in the hall of Jamiatul Mubashireen which was chaired by Amir and Missionary-in-Charge Jamaat-e-Ahmadiyya Sierra Leone, Saeedur Rahman Sahib.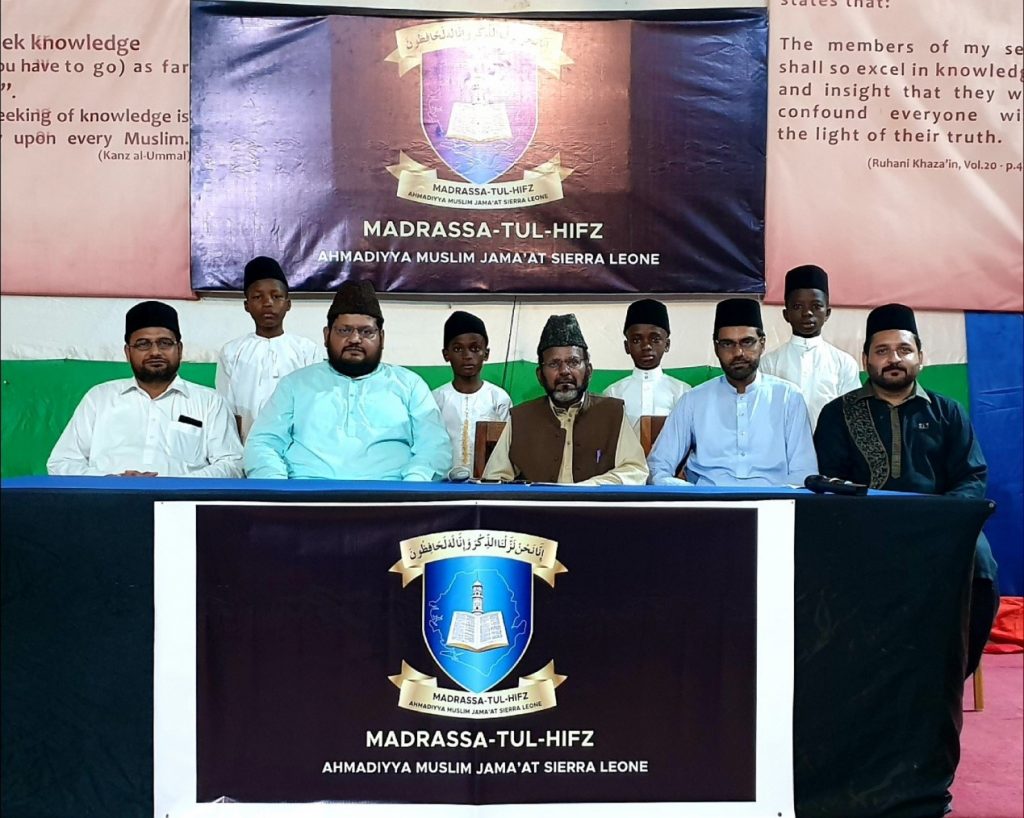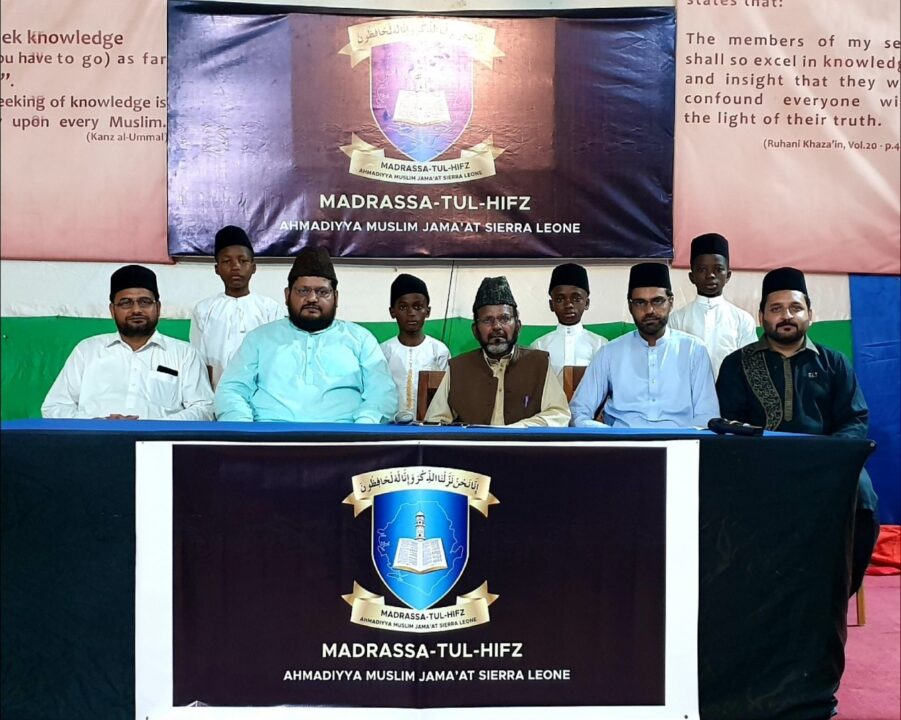 The ceremony started with a recitation from the Holy Quran with its English translation, followed by a poem.
Hafiz Assadullah Waheed Sahib then read the rules and regulations of admission to the new Madrasatul-Hifz.
In his address, Amir Sahib mentioned the blessings of memorising the Holy Quran and said it was imperative to act on the teachings of the Holy Quran too.
Hamid Ali Bangura Sahib thanked the guests and specially Hazrat Khalifatul Masih Vaa who graciously approved Madrasatul-Hifz for Sierra Leone Jamaat.
We pray that Allah may enlighten us with the light of the Holy Quran. Amin