Uzair Ahmed, Sadr Majlis Khuddam-ul-Ahmadiyya Czech Republic
From 17 to 19 September 2021, Majlis Khuddam-ul-Ahmadiyya Czech Republic held its first National Academic and Sports Rally.
Khuddam from across the country gathered in Prague on Friday, some travelling for up to four hours. After offering Jumuah prayer and listening to the Friday Sermon of Hazrat Amirul Momineenaa, khuddam wrote individual letters to Huzooraa, requesting prayers for the rally.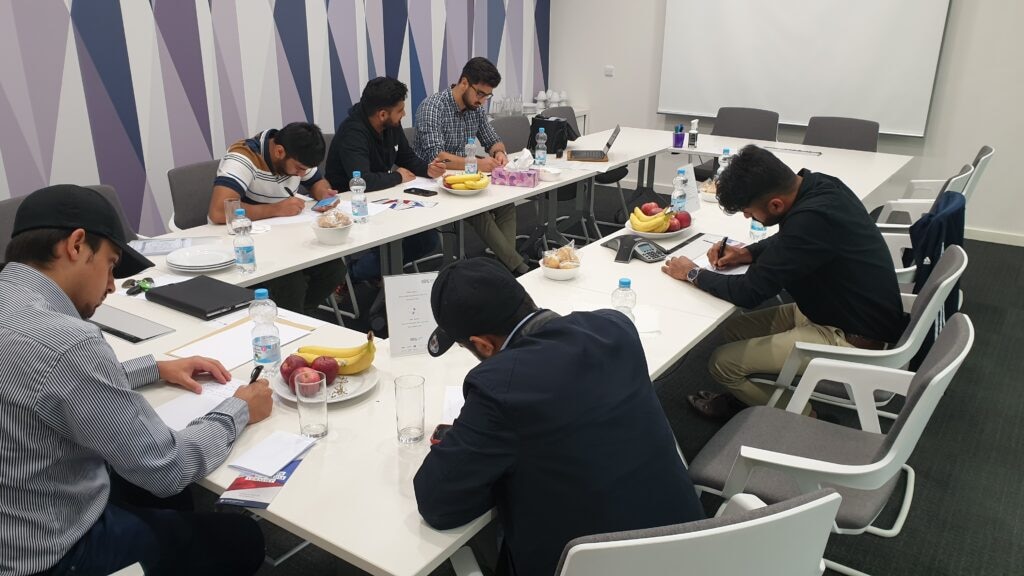 Khuddam then stepped out to do leafleting for a few hours in the heart of Prague. These leaflets, printed for the first time in the Czech language, contained introductory information about Islam's teachings on peace, loyalty to one's nation and freedom.
In the evening, they headed to the grounds rented for the rally, where they made a campfire, ate pizza and held an informal discussion.
In a recent personal mulaqat, Sadr Sahib Majlis Khuddam-ul-Ahmadiyya Czech Republic had requested Huzooraa for a message to convey at the rally, and Huzooraa graciously said to convey his prayers and his salaam to the Czech Khuddam.
During the rally, khuddam also discussed the life of Syed Taalay Ahmed Sahib Shaheed.
On Saturday, khuddam and atfal participated in academic and sports competitions, and Ansar helped out with judging.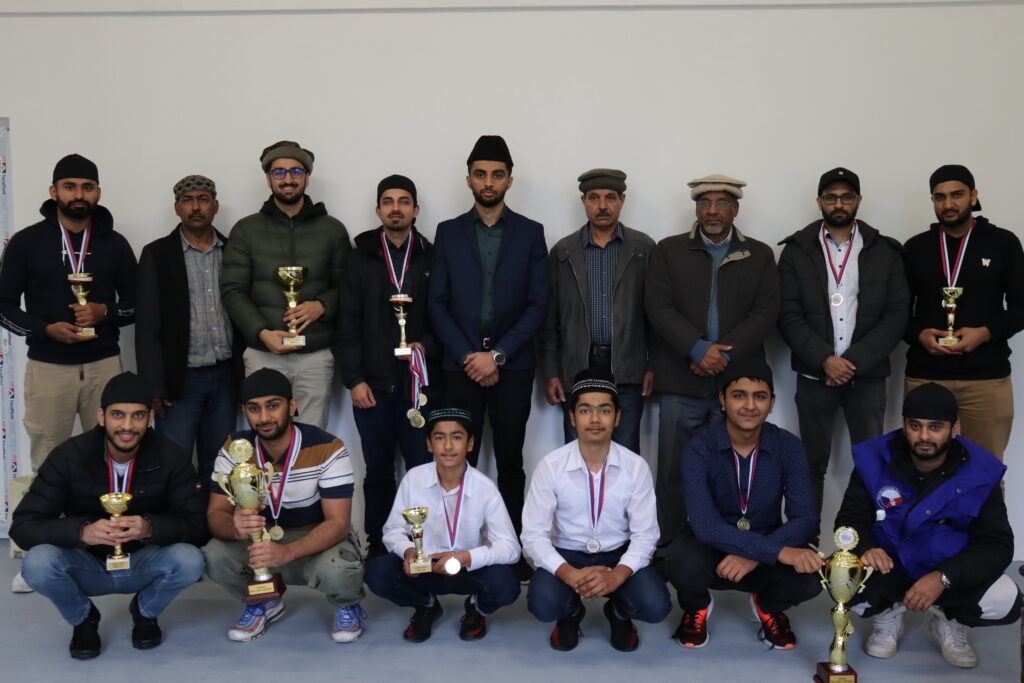 For Hifz-e-Quran, khuddam are continuously being encouraged to learn those portions of the Holy Quran that Huzooraa regularly recites aloud in congregational prayers, according to Huzoor's tilawat schedule originally published in Al Fazl.
Khuddam and atfal enjoyed the experience and gained insight into love for Khilafat and bonds of brotherhood. They stayed together, prayed together and formed many memories during the various events of the rally. They are eager to continuously work on establishing Majlis Khuddam-ul-Ahmadiyya Czech Republic by holding such events in the future.