Mufeezur Rahman
Bosnia Correspondent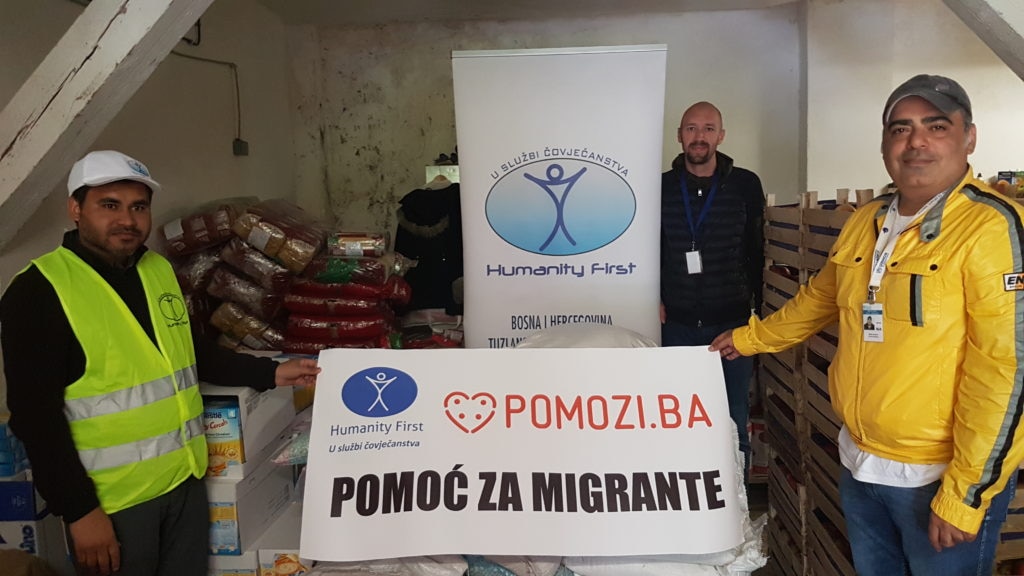 Humanity First Germany, in cooperation with Humanity First Bosnia, organised a food security project, this time in the refugee camp of Sarajevo.
Regional Director of Humanity First for the Balkan Peninsula, Zubair Khalil Khan Sahib and local volunteers of Humanity First Bosnia amicably organised all the matters related to camp management.
Currently, this refugee camp is managed by UNICEF and IOM. Local humanitarian organisation Pomozi.ba undertakes all the routine matters pertaining to refugees. At present, 800 refuges belonging to different nationalities are housed in the camp.
At the request of Humanity First Bosnia, Humanity First Germany sponsored the project with 350,000 euros. Food items were delivered to the camp management. According to the management, this donation will facilitate about 3,000 meals for the refugees.
On arrival, the camp manager welcomed the Humanity First officials. Then a tour and briefing of the camp activities were done by IOM and Pomozi officials.
Alhamdolillah, this kind gesture of Humanity First was appreciated by all concerned and it was hoped that such cooperation would continue in future also.