Abdul Rauf Lodhi, Mohtamim Sehat-e-Jismani, MKA UK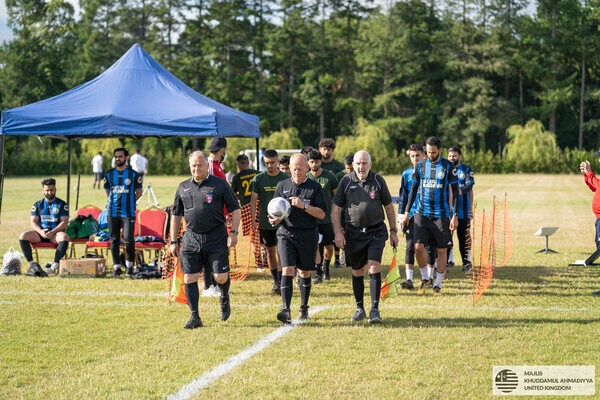 By the grace of Allah, the National Football Tournament of Majlis Khuddam-ul-Ahmadiyya UK returned after three years due to the pandemic.
In the build-up to the actual event, the Khuddam Football League earlier this year helped create some excitement among the 600 khuddam footballers across the South and the North of the country.
The first two match days of the National Football Tournament took place at Watford FC Training Ground on 4 and 5 June 2022. This was a busy bank holiday weekend for the MKA Sehat-e-Jismani Department as the National Cricket Tournament took place just a day earlier on 2 and 3 June 2022.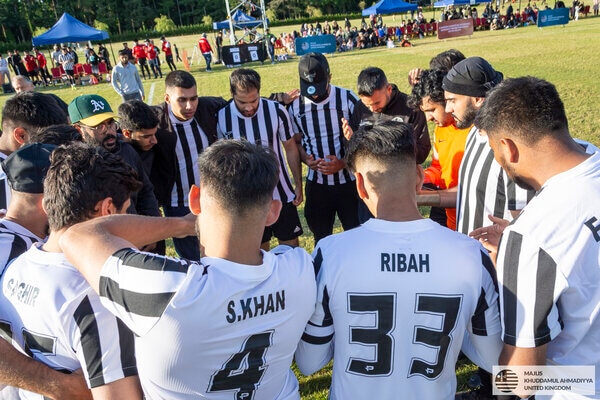 The facilities of Watford FC were of a very high standard and the players thoroughly enjoyed the experience of playing at such facilities of a Premier League football club.
In the first two match days, the group stages up to the semi-finals were completed with around 280 khuddam attending the event over two days. The regional teams Muqami, Fazl Mosque, Darul Amaan and Tahir made it to the final match day of the National Football Tournament which took place in Islamabad on Sunday 26 June.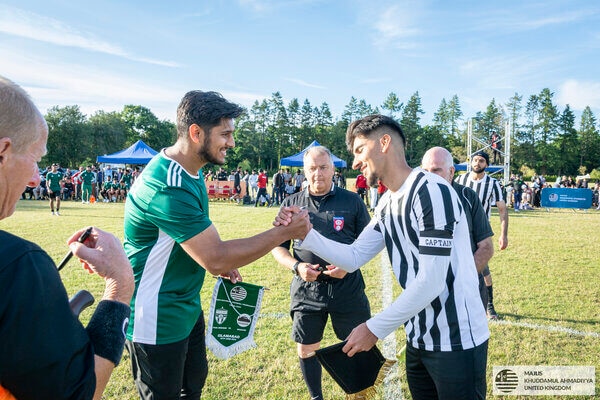 We are extremely grateful as a Majlis to beloved Huzooraa for granting us permission to hold the final at this blessed site and also invite people to be part of this experience. There was a large audience viewing the final including Lajna members and everyone thoroughly enjoyed the evening.
The feedback from khuddam players was that although the facilities of the first two match days were amazing, Islamabad would be the most prestigious ground to play for them and the main reason for this is the nearness to Hazrat Khalifatul Masihaa.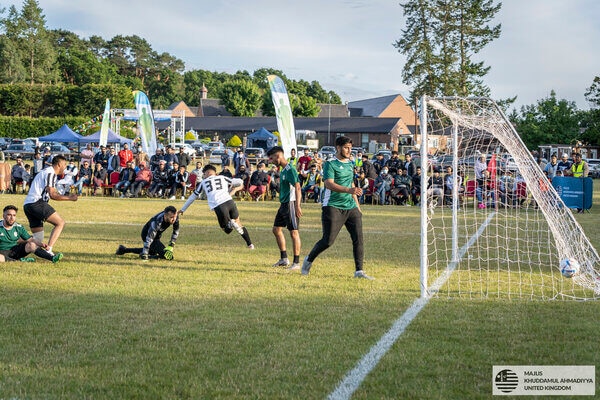 The attendance on the final match day was approximately 420 people, out of which 200 were Lajna members. It was great to see that all the spectators enjoyed the whole atmosphere of a football match day in Islamabad.
I met people from teams who brought their families hours before the first match just to offer prayers behind Huzooraa and that alone made their day, regardless of what the outcome of their match would be.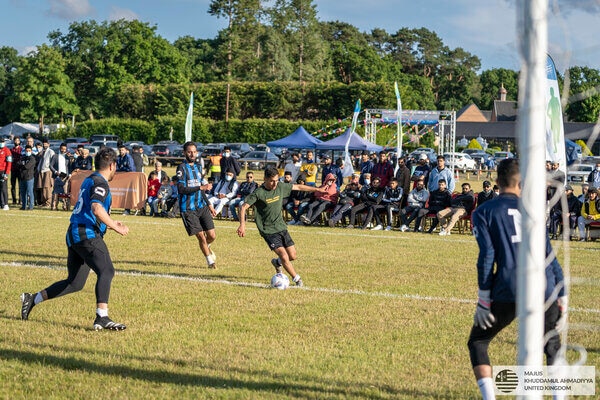 Being given such a great opportunity to serve members of the Jamaat is a great honour for the MKA Sehat-e-Jismani Department in the UK. We pray that we can exceed or at least meet the expectations of Hazrat Khalifatul Masihaa and that we are given more opportunities to host sporting events in Islamabad in the future to leave those whom we serve with memorable experiences.