Demba Kandeh, The Gambia Correspondent
15 journalists in the Gambia participated in a virtual meeting with Hazrat Amirul Momineenaa on 22May 2021. The meeting offered the Gambian media an opportunity to understand the Islamic perspective on various issues around world peace and unity among Muslims.
Huzooraa took questions from all the journalists who participated in the event and provided the true Islamic teachings on various issues.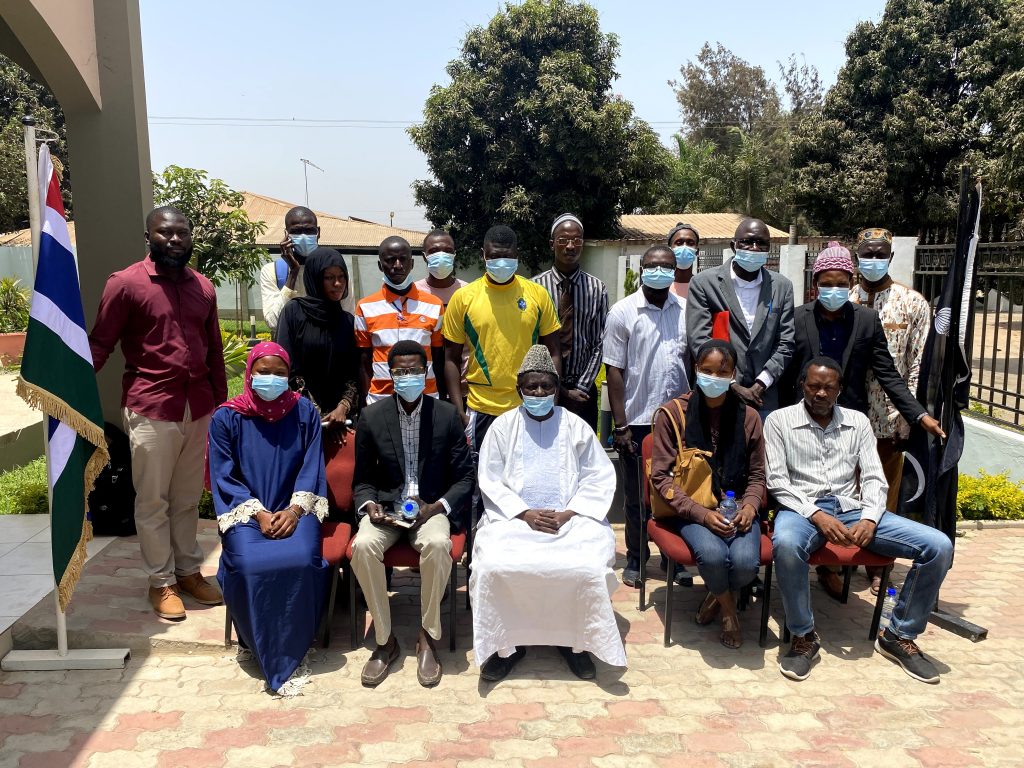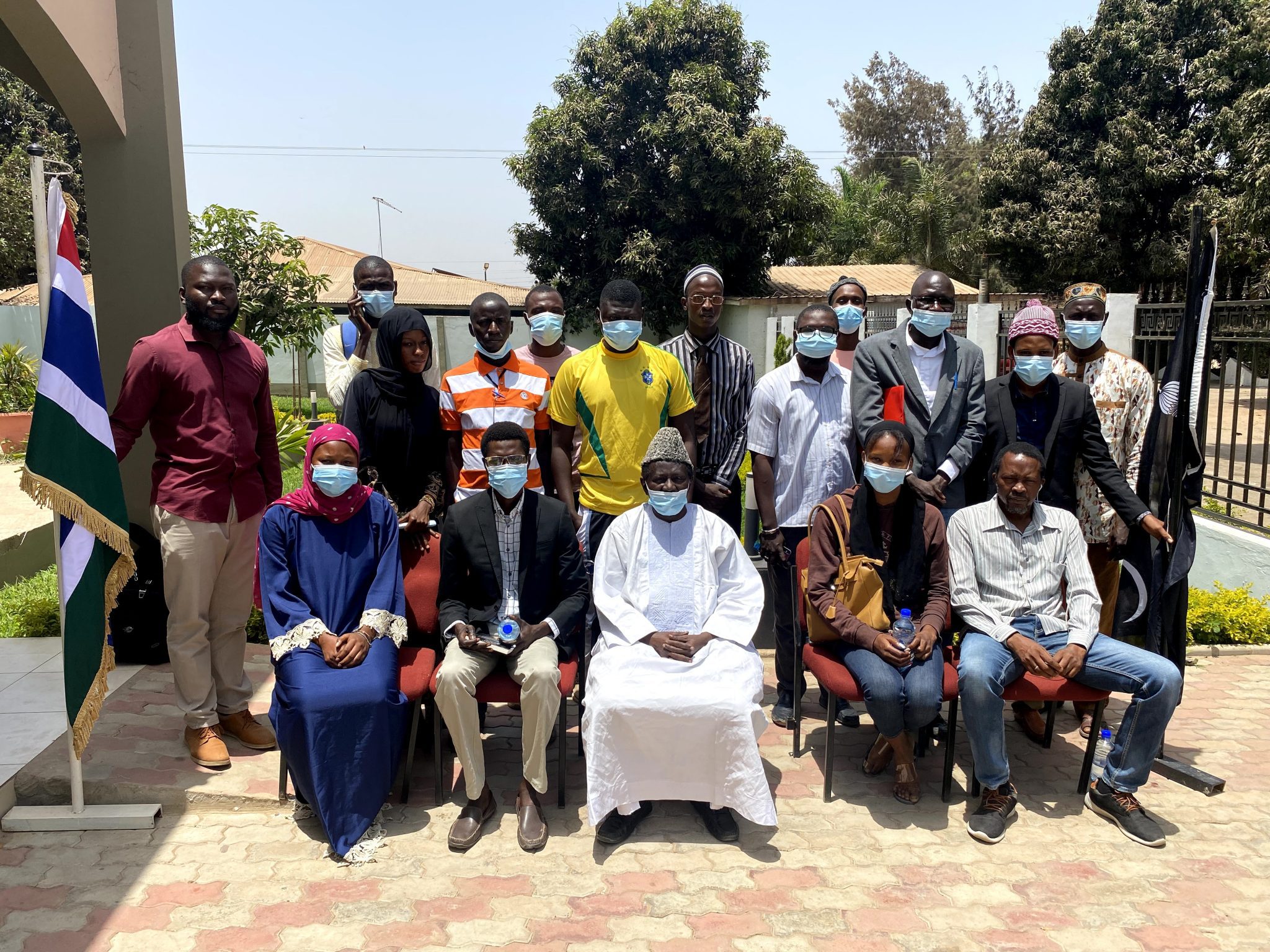 Reacting to the session at the end of the meeting, journalists expressed satisfaction with the interaction with Huzooraa and hoped for more engagement in the future.
Modou Lamin Joof, a journalist with a popular commercial radio, Teranga FM in Sinchu Alagie, said:
"The Khalifa spoke on various issues, including the need for unity among Muslims and the urgent need for world peace. It was an amazing meeting. But overall, it was excellent. It is important to hear the Islamic perspective on these problems and the ways forward from an Islamic leader."
Journalists were invited from across the Gambian media, including television stations.
Ebrima Jatta of the state broadcaster, Gambia Radio and Television Service (GRTS) said:
"This is my fourth time meeting with His Holiness. The virtual meeting is an amazing breakthrough that will increase and spread Islam's message of peace, love and unity especially in the Gambia. Coming amid the global pandemic, this event signifies the continuous efforts by Jamaat to expand its works and impact. More time to engage with His Holiness will help to increase perspective on the many questions regarding the state of the Ummah and global affairs."
Zainab Hydara, a reporter with Star TV/Radio, a private media network, expressed:
"An interesting session, all the questions were well answered by the Khalifa. Even whereas similar questions are asked, he elaborated on each to reach our understanding. To me, if more people like the Khalifa have more sessions like this, the world will be at peace. I hope that the Khalifa and his people will continue not only to preach, but approach world leaders one after the other until peace is established around the world."
Omar Jobe, a producer with Star TV hailed the event and said that he looked forward to more engagements in the future.
Ahmad Mbowe of the Light FM, a radio station of the Jamaat-e-Ahmadiyya, said:
"It was indeed a great thing that can spread the message of Islam Ahmadiyyat as the media houses will publish the mulaqat all over […] The meeting was a successful one and I hope and pray that a lot of its kind happen again to provide a platform where lot more media houses will have a one-on-one meeting with the Khalifa of the time to ask and clear their doubts about issues affecting the world. I am indeed happy and grateful about the mulaqat."