Abass Bin Wilson, Ghana Correspondent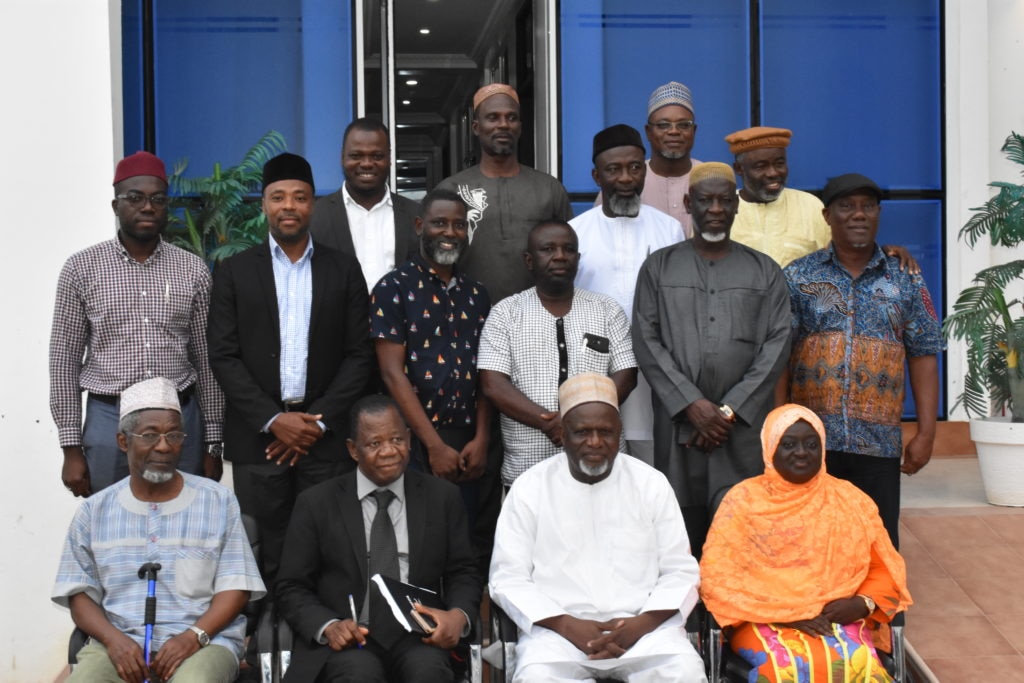 On Tuesday, 1 October 2019, a delegation from the Ghana Statistical Services (GSS), led by the Acting Deputy Government Statistician, Mr David Yenukwa Kombat called on the Amir and Missionary-in-charge of the Ahmadiyya Muslim Mission Ghana, at the mission's national headquarters at Osu in Accra.
The visit formed part of the GSS's engagements with stakeholders on the National Population and Housing Census which is to be conducted in 2020.
The visit, according to Mr Kombat, was meant to officially inform the Mission of the exercise and solicit its support for the success of the census. He explained that stakeholder engagement was crucial to the success of the Population and Housing Census, and that it would provide the opportunity for the planners of the exercise not only to solicit ideas, but also to seek guidance and support of all stakeholders for the success of the project.
Mr Kombat said the consultations would also enable the GSS identify and collate the requirements of the various stakeholders, such as the religious bodies, who may be interested in the outcomes of the census exercise. He indicated that the Ahmadiyya Muslim Mission is a major stakeholder and would be expected to play an important role during the exercise, especially in the area of public education.
To this end, he said, the mission would be called upon to carry out educational programmes to inform not only Ahmadi Muslims, but the general public on the importance of the census and the need for every Ghanaian to ensure that he/she is counted.
He took time to explain some of the processes that had already been put in place to ensure a credible census in 2020. He added that the GSS was determined to ensure that the outcomes of 2020 census would be a reliable database that would be used for all planning and developmental purposes.
Mohammed Bin Salih, Amir and Missionary-in-Charge welcomed the delegation and indicated that the Community was committed to the census project and would give off its best in support of the exercise. He pledged his support and cooperation to the Statistical Services and requested them to make time to meet and educate the National Amila on the practical details of the exercise so that they would in turn help educate the generality of the members.