Fahd Peerzada, Regional Missionary, Jamaat Guyana
Majlis Atfal-ul-Ahmadiyya Guyana restarted the Atfal Summer Tarbiyyati Camp after a two-year layoff due to Covid-19. This year the camp was held for mayar-e-saghir Atfal (7-11).
The purpose of the camp was for the spiritual, educational, moral and physical training of our young atfal.
Most of our atfal are Guyanese who were not born Muslim, therefore it was necessary to establish a strong foundation in them in terms of the fundamentals. As a matter of fact, one tifl had just accepted Islam Ahmadiyyat along with his family two months prior to the camp.
We began the camp on 26 July 2021 with an opening session and lunch. Afterwards, we jumped into the regular schedule that was set up for them starting with classes.
The daily schedule for the atfal began early in the morning with Tahajud and Fajr prayers. Following this, there was time for rest and then breakfast.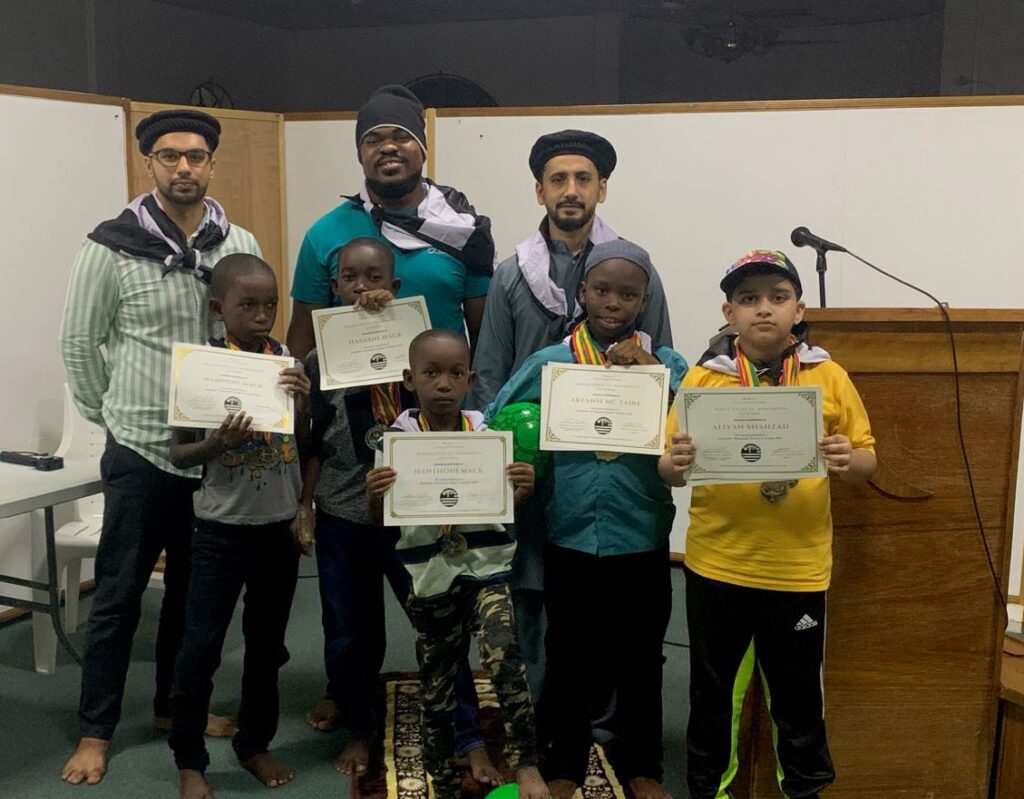 The classes began at 9 am. The classes that were held for the atfal were based around the recitation of the Holy Quran, memorising Salat, basic history of Islam, etc.
After the classes, we had lunch and time for rest. Evenings consisted of sports such as football, basketball and cricket. We also included numerous skills for them to learn such as karate, slingshot target practice, basic IT skills and astronomy.
After a week of learning, we held a final exam for our atfal and also an Atfal Ijtema on 31 July 2021. The academic competitions included nazm, azan and speeches which they learnt and practised throughout the camp. Following this, we had our sports and skills competitions which included races, football and slingshot shooting.
With this, we concluded our atfal Summer Tarbiyati Camp 2021.
Our atfal were quick learners, taking a grasp on fundamentals very swiftly. The course would usually take weeks to learn; however, by Allah's grace, the atfal learnt it in a matter of days.