Zafar Iqbal, Missionary, Senegal
On 27 November 2020, the inauguration ceremony of Bait-ul-Latif Mosque was held in Nguithiem village of Mbour region of Senegal.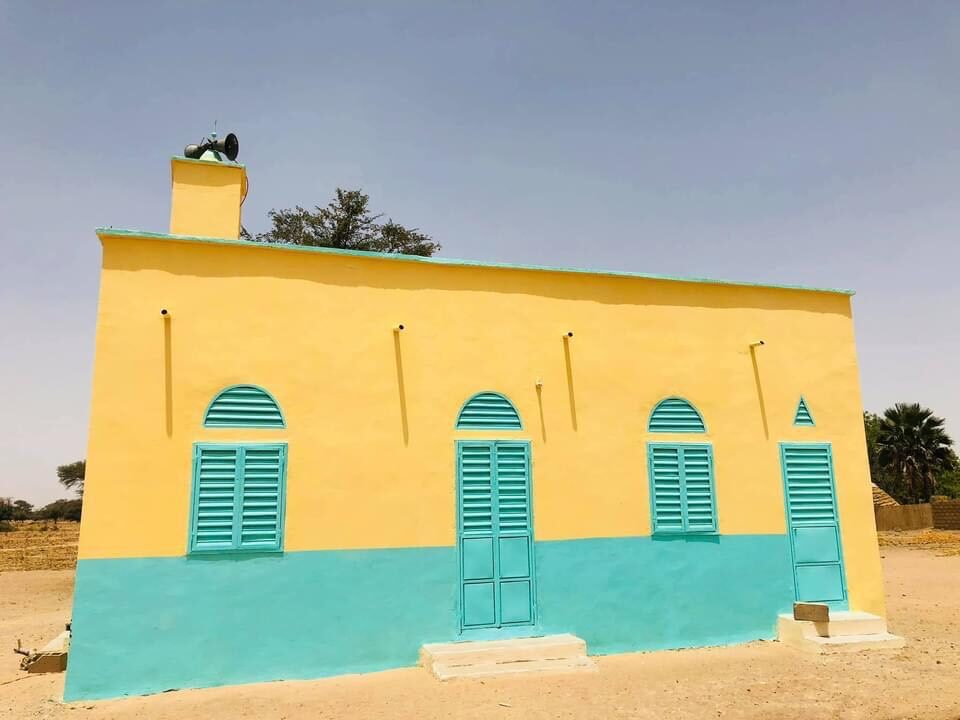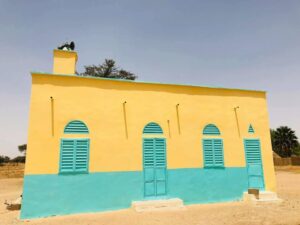 The imam of this village, Isa Ndiaye Sahib accepted Ahmadiyyat a few years ago. At that time, there was a very small mosque, the size of a small room, in the form of a mud hut. But when he performed Bai'at, he was opposed harshly and he and our mualim had to offer daily prayers and Friday prayer at home and face severe opposition from the local Muslims.
After some time, the muazzin of the village, Daouda Sahib, also accepted Ahmadiyyat. Now, by the grace of Allah the Almighty, apart from three households, the whole village is Ahmadi.
Isa Ndiaye Sahib passed away last year, but he had donated one acre of his land for building a mosque. His son, Usman Ndiaye Sahib is Qaid Majlis at this time.
Local Ahmadis have built the Baitul Latif Mosque entirely on their own. The Ahmadi women from Lajna Imaillah have also played a vital role in it as well. The task of bringing water for the construction was all done by Lajna Imaillah. Moreover, Khuddam and Atfal also worked tirelessly for the construction of the mosque.
The mosque took three months to build and has a capacity for 150 worshippers. It has the facility of electricity, a loud speaker and water supply as well, alhamdolillah!
When this mosque was completed, Hazrat Amirul Momineenaa was requested to name it. Huzooraa graciously named this mosque "Bait-ul-Latif".
At the inaugural ceremony, there were 332 people present. Lajna Imaillah prepared the food for the attendees. Imams and chiefs from eight villages also participated in this ceremony.
Amir Jamaat-e-Ahmadiyya Senegal spoke about the importance of mosques and prayed that Allah may always fill this mosque with worshippers. He also stated that the true beauty of a mosque is when it is filled with sincere worshippers.
The project went very well and all villagers were happy upon its completion.