Abdul Hadi Qurashi, Sierra Leone Correspondent
Jamaat-e-Ahmadiyya Sierra Leone is busy in propagating the true teachings of Islam Ahmadiyyat. It also endeavours to serve humanity in general, whenever and wherever it is needed.
In 2014, when the Ebola virus devastated the three poorest countries of West Africa, Humanity First, with the help from Humanity First UK, pledged to take care of 50 orphans.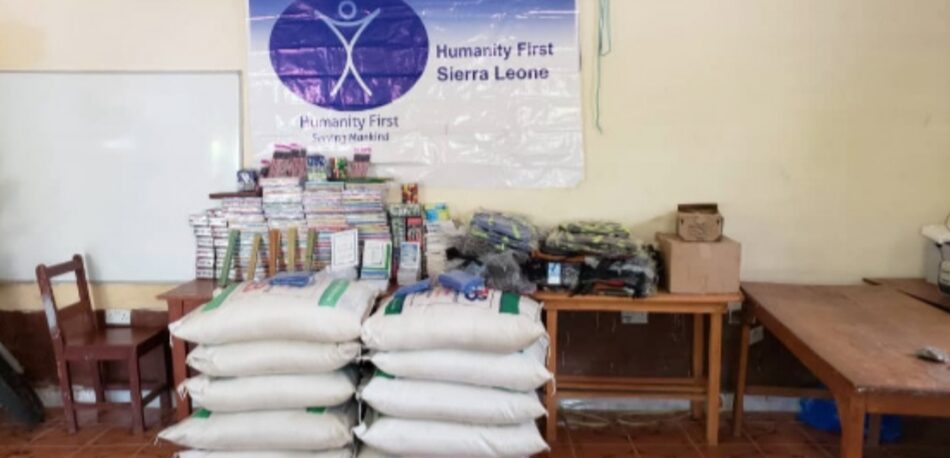 Later, with the help of Humanity First Middle East, aid started to be provided on a regular basis. On 9 October 2020, under the supervision of Tahir Ahmad Farrukh Sahib, one of the directors of Humanity First Sierra Leone, a programme was arranged at the Ahmadiyya Muslim Headquarters Makeni Region, where food rations and school supplies were distributed to 50 orphans.
These items included rice, soap, school bags, notebooks, pens, pencils, mathematics sets, rulers, sharpeners, calculators and files. Transportation and schools fees were also provided for some of the students. A total of 50 orphans were helped on this occasion.
We pray to Allah the Almighty that He may accept our humble efforts and enable us to serve humanity in the best possible manner. Amin