Fajar Ayyub Ahmad
Missionary In-charge
The Ahmadiyya football team of Phnom Penh participated in a local football championship in Phnom Penh, the capital city of Cambodia.
The tournament was held around the city from 26 January to 24 March 2019 with an 18-man football club. Our team itself consists of Ahmadi students studying in universities around the city.
The main purpose of the event was to establish friendship with other teams. Our team faced defeat in the very first match, but by the grace of Allah, throughout the tournament we were able to defeat many strong teams.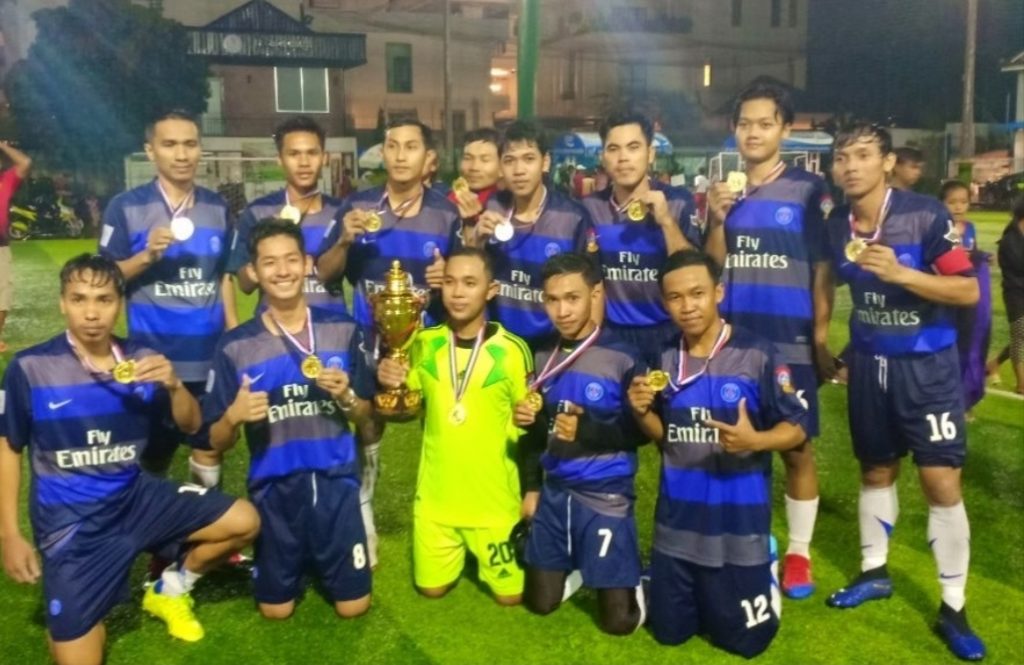 At the final match, our team was behind two goals before we equalised. The match ran into penalties and we won by four goals to three, Alhamdolillah.
It was only through the sheer blessings of Allah that we were hailed as champions because other teams had much more experience than us. Many people praised our team because of the good conduct we displayed throughout the tournament. The head of the tournament himself said that the Ahmadiyya team won the tournament with the best mannerism and without any protests.
Becoming the football champions in local tournament was a special gift from Allah the Almighty for Jamaat Cambodia.