Baba Suwareh, The Gambia
Even though Covid-19 is on the rise in The Gambia and sub-region, Jamaat-e-Ahmadiyya The Gambia would never want to miss the opportunity to celebrate the favour and the blessings of Allah the Almighty which was bestowed on the Jamaat through the Promised Messiahas.
The Musleh-e-Maud Day event was observed under the strict adherence of the Covid-19 regulations as laid down by the country's healthcare authorities as well as WHO guidelines. We also abided by the instructions laid down by Hazrat Khalifatul Masih Vaa regarding Covid-19 regulations.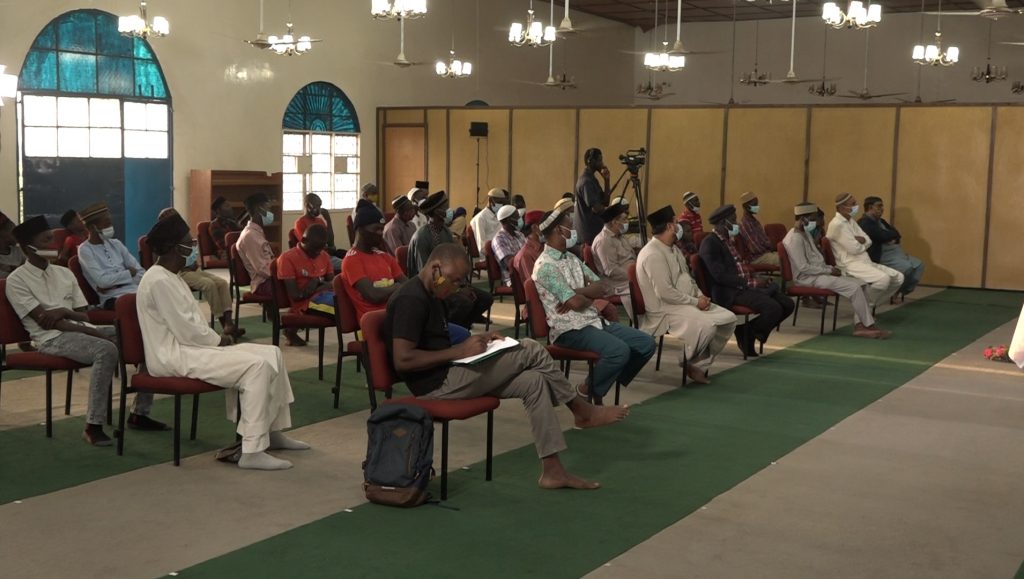 The event took place on 20 February 2021 at Baitus Salam Mosque, the Jamaat's main mosque situated in Talinding. At 6 pm, men, women and children of the Jamaat converged in Baitus Salam mosque to express their gratitude to Allah the Almighty.
Amir Jamaat-e-Ahmadiyya The Gambia, Baba F Trawally Sahib chaired the programme. The programme commenced with a recitation from the Holy Quran, which was followed by a poem.
Amir Sahib expressed gratitude to Allah the Almighty for witnessing yet another important date in the history of the Jamaat worldwide. He said 20 February each year is a unique day in Jamaat's history. He indicated that this day is celebrated annually with the sole intention of remembrance of the prophecy concerning the birth of a son to the Promised Messiah and Imam Mahdias and its fulfillment in the person of Hazrat Mirza Bashiruddin Mahmud Ahmad, Khalifatul Masih IIra. It is not a celebration of a birthday which occurred on 12 January, but rather the commemoration of the prophecy and its fulfillment. It is a date to remind us of our responsibilities and to draw our attention to the progress of Islam, and to remind us of our responsibilities to serve Allah the Almighty and to serve humanity in general irrespective of colour, creed or faith.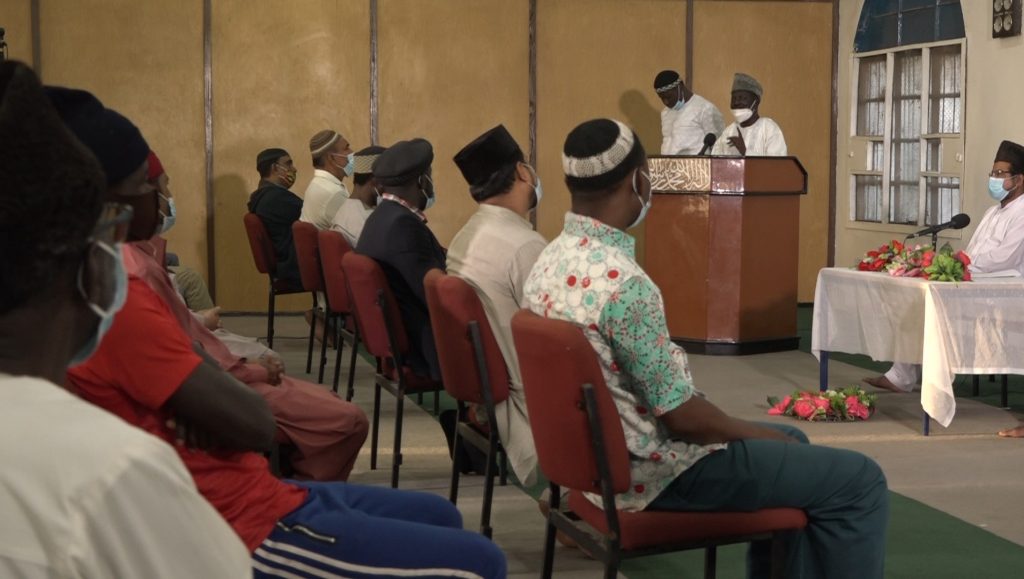 Amir Sahib concluded by urging the members to show total obedience to the institution of Khilafat and to pray for Hazrat Khalifatul Masihaa. He reminded the gathering to remember our motherland, The Gambia, the sub-region, and entire the humanity in their supplication.
He said not to forget to pray for all the places around the world where our brothers and sisters are facing severe persecution because of their faith. He specifically mentioned Pakistan, Bangladesh, Indonesia, Algeria and Arab countries.
Syed Saeed ul Hassa Shah Sahib, Naib Amir and Missionary-in-Charge spoke on the background of the prophecy. 
The event was successfully attended by brothers, sisters, and children in Talinding, its surrounding and across the country.