Laiq Ahmed Atif, President Jamaat-e-Ahmadiyya Malta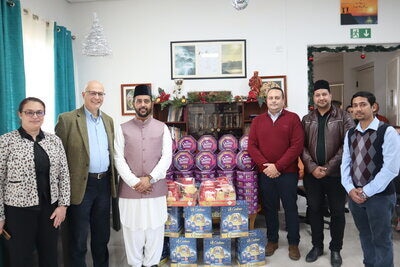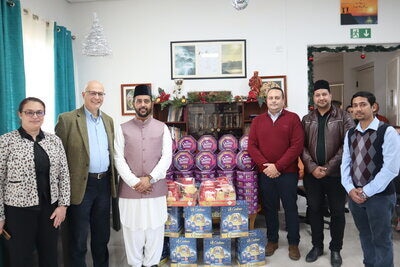 Jamaat-e-Ahmadiyya Malta visited a charitable home, Fondazzjoni Sebħ, on 1 December 2022, which provides residential services to children, female survivors of violence and their children, as well as a community service offering support to individuals and families.
On 8 December, a delegation of the Jamaat visited the Id-Dar tal-Providenza, an NGO which was founded in 1965 with the aim of offering individualised residential services to persons with disabilities in a family-like environment that enhances and maximises their abilities with a view to ensuring their full participation in society. Jamaat Malta also provided festive delights to Happy Parenting Malta for some 50 families living on the sister Island of Gozo.
Jamaat Malta also visited the San Blas Therapeutic Community – Caritas Malta, a drugs rehabilitation centre that offers clients a safe and secure environment 24 hours a day.
Jamaat-e-Ahmadiyya Malta had the opportunity to visit another rehab centre, Sedqa–Komunità Santa Marija, which offers a therapeutic structure with an emphasis on living as part of a community for 14 months. This is divided into three phases that aim to accompany the resident from the initial stages of physical, mental, and emotional recovery to reintegration into society.
During the above-mentioned two visits, we had the opportunity to meet the residents, and to share some thoughts with them that will be helpful for them to complete the rehabilitation programme successfully with a positive outcome.
The local missionary highlighted the purpose of the visit and what Islam Ahmadiyya stands for. He also presented some references from the Holy Quran and the hadith that highlight the mercy of the Almighty God and that the doors of His forgiveness are always wide open.