Jawad Qamar, Secretary External Affairs & Outreach, Jamaat Watford
Jamaat-e-Ahmadiyya Watford was invited by One Vison charity to represent the Islamic community on their International Women Day event on 8 March 2021. It was an excellent opportunity to represent Islam and the Islamic prospective which was joined by around 200 members on Zoom, and many others watched it live on YouTube and Facebook.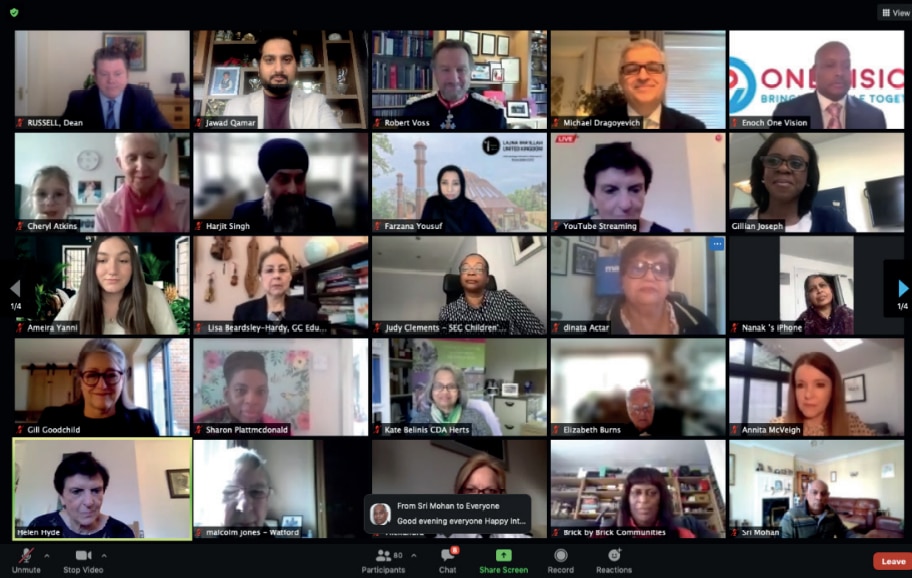 Three members of Parliament, the High Sheriff of Herts, Mayor of Watford, Chief Police Officers, BBC and Sky News Presenters were amongst the guests and speakers.
National Secretary Tabligh of Lajna Imaillah UK joined the event and presented an introduction of the Jamaat, Lajna Imaillah, humanitarian activities of Lajna Imaillah, and the status of women in Islam by quoting the Holy Quran, ahadith and Hazrat Amirul Momineen'saa sayings.
The event can be watched on the following link: