Besmir Yvejsi, Secretary Ishaat, Jamaat Kosovo
In Kosovo, more than two months have passed now since the first confirmed case of Covid-19. However, thanks to the measures of the Ministry of Health, the commitment of the medical staff, police, military, etc., it has been possible to manage this pandemic.
Analysing the current situation in the region, on 22 May 2020, Humanity First Germany in cooperation with Jamaat-e-Ahmadiyya Kosovo decided to help the Kosovo police. One of the reasons for the help is because the police is facing the pandemic face-to-face, at the forefront.
The donations included: 300 hands sanitisers, 250 bottles of alcohol-based cleaners, 4000 gloves and 300 masks.
Mr Fadil Gashi, from the information office of the Peja regional police, said:
"Today we were visited by the representatives of the Association Humanity First, who have brought a donation related to Covid-19 for the police officers. On this occasion, I thank them very much for the donation, for the respect, understanding and help they have offered us, because their help not only helps us and the citizens of the Republic of Kosovo, but also motivates us, the Kosovo Police, for their work and large commitments. We have received the donations including gloves, masks, disinfectants with sufficient quantities, which will serve us for a long time and all colleagues on the ground during the performance of duties around police commitments. And finally, we offer thanks from the bottom of our hearts to Humanity First for its donation".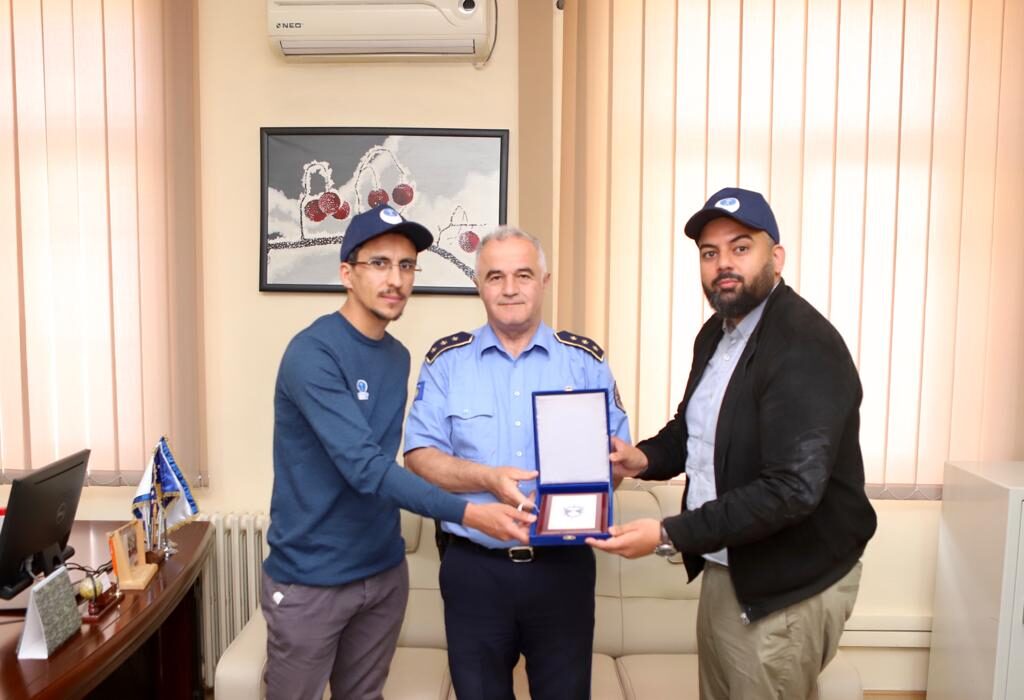 In the end, the two sides exchanged gratitude with each other and agreed that cooperation will continue in the future.
At the beginning of May of this year, Humanity First and Jamaat Kosovo had also assisted the Kosovo police in the region of Prishtina. The chairman of the syndicate for the region of Prishtina, Mr Imer Zeqiri had expressed his gratitude for the donation of protective and hygienic materials. This donation was made in cooperation with the Directorate for Social Welfare of the Municipality of Prishtina.
There was also media coverage; 8 newspapers have published news about this donation on their websites and social networks, including two newspapers that are the most widely read papers in Kosovo.