Misbah Anmol Tariq, Jamaica Correspondent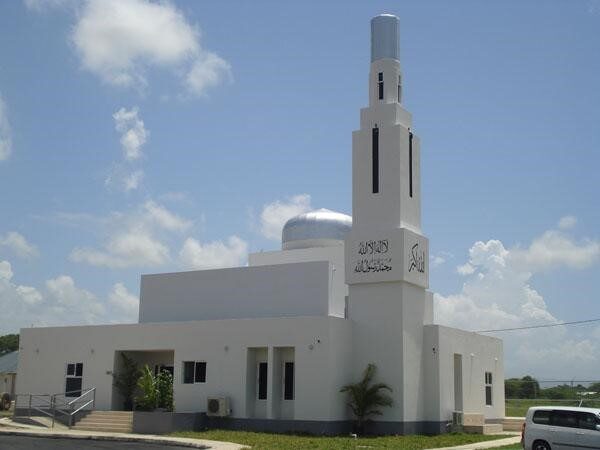 To celebrate the centenary year of Lajna Imaillah, the Jamaican Lajna held their very first ijtema, towards the end of December 2022.
As we were not able to gather in one place due to logistical reasons, we held two regional ijtemas instead. One was held in the Old Harbour-Kingston region, while the other one took place in the Trelawny Region.
In total, over 20 members attended, including Nasirat and Lajna and all attendees participated to the best of their abilities.
As it was the first-ever ijtema of Lajna Imaillah Jamaica, educational competitions only consisted of speeches. As for sports competitions, the attendees were divided into two groups; mothers and daughters. Each group had its own sports competition.
The topics for the speeches were chosen by the participants individually, as our aim for this ijtema was to increase participation and also enhance our knowledge on various topics. Each speech was followed by a brief discussion on the topic to further our understanding.
Some of the topics covered during ijtema included, building a strong connection with God, modesty, love and respect for each other, the life of a modern Muslim woman and preaching to our neighbours. As Jamaica is predominantly a Christian country, there was also a fruitful discussion on the topic of "What it means to have a Muslim identity in Jamaica?"
The young nasirat had prepared their speeches on the following topics: "Love for Allah", "Treating Your Neighbours with Kindness", and "Being Grateful to Allah".
One of the highlights of the ijtema was the concluding address of Hazrat Amirul Momineenaa delivered at the 2022 ijtema of Lajna Imaillah UK. Members watched the address of beloved Huzooraa very attentively.
The event concluded with prize distribution by Sadr Lajna Imaillah Jamaica, Janet South Sahiba, and a silent prayer led by the missionary-in-charge, Tariq Azeem Sahib.