Last Updated on 20th June 2019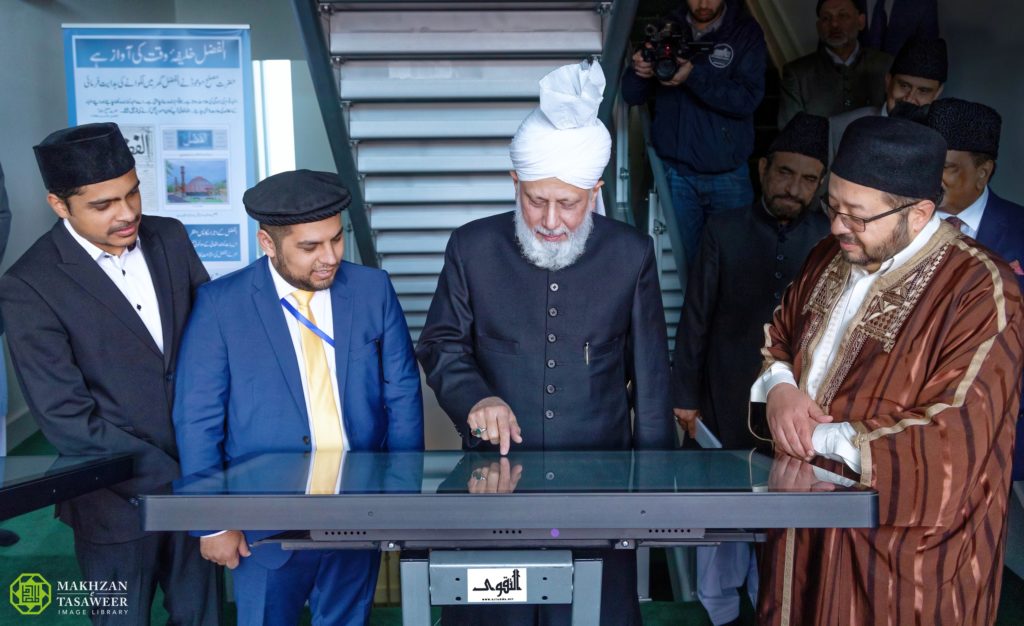 14 June, London: After leading the Friday prayer at the Baitul Futuh Mosque, Hazrat Amirul Momineen, Khalifatul Masih Vaa launched the new Al Taqwa website and the new Al Fazl International app and website.
Though Al Taqwa – the first Arabic magazine of the Jamaat – has been in publication for a long time, it was realised that its outreach and readership could be further facilitated. Therefore, Huzooraa gave the magazine the task of digitising every article in its archive in a blog format which would increase access.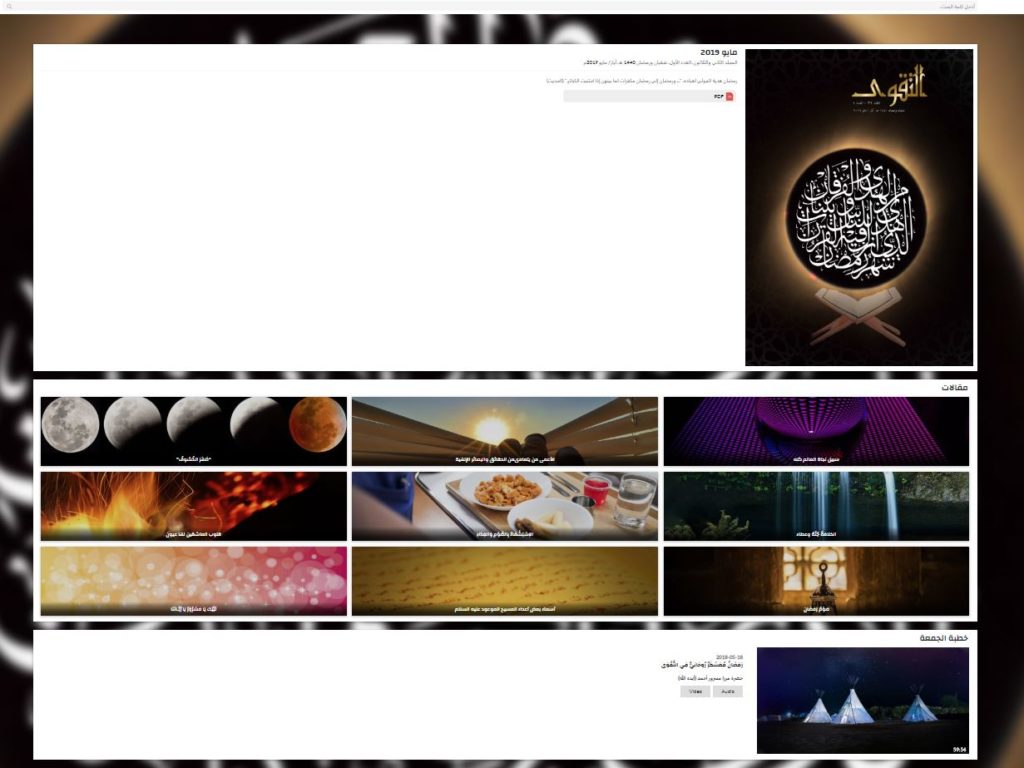 By the grace of Allah the new website has been launched as www.altaqwa.net and contains a treasure trove of articles for the Arabic speaking world.
Abada Barbouche Sahib – Editor in Chief of Al Taqwa – stated:
"I am confident there will be a lot of Arabs coming towards the Jamaat through this website Insha-Allah. And this is really another demonstration of the truth of Hazrat Masih-e-Maudas."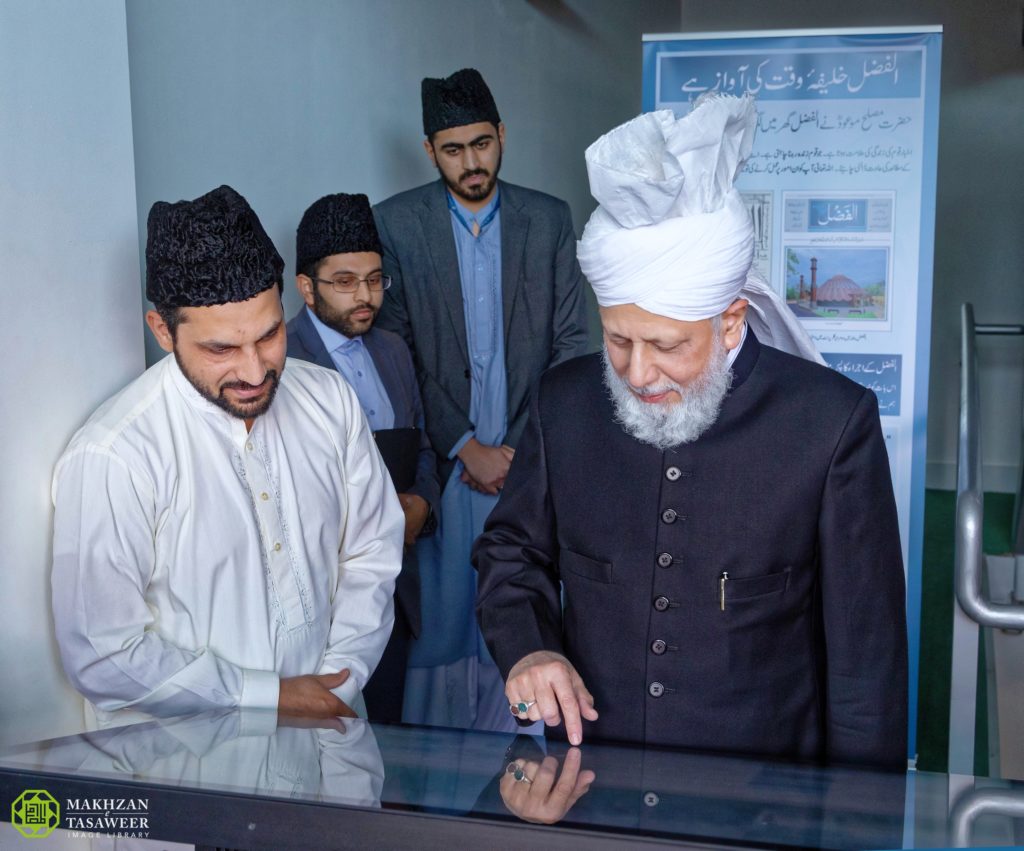 This was followed by the launch of the new Al Fazl International app and revamped website. Al Fazl International was launched in 1994 as a means of reading the words of the Khalifa of the time and is a central Urdu newspaper of the Ahmadiyya Muslim Community having its roots established over a hundred years ago by Hazrat Musleh-e-Maudra.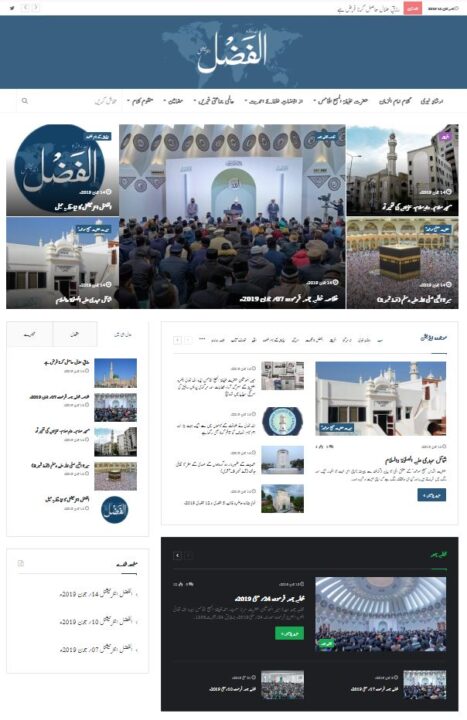 The new app features individual articles in blog format as well as previous issues of the newspaper with the updated website – www.alfazl.com – adopting a similar style. The app is available on iOS and Android devices.
Hafiz Muhammad Zafrullah Aajiz Sahib – Editor in Chief Al Fazl International – said:
"Whenever Huzooraa guides on anything and takes interest in anything it automatically brings blessings of Allah the Almighty. At the same time, Huzooraa has a vision and it is a very wide and vast vision; the vision of Huzooraa is to serve mankind and to take the message of the Promised Messiahas across to the whole world."
Hafiz Zafrullah Sahib told Al Hakam that the first issue of Al Fazl International was published in the month of June over a hundred years ago and when possible dates of the launch were presented to Hazrat Khalifatul Masihaa, today's date was selected by Huzooraa. He also stated that Huzooraa had been encouraging and motivating towards achieving new heights.
After viewing and launching both websites on two separate smart-screen monitors, Huzooraa led a silent prayer before returning to Islamabad.