Tahira Chaudhry, Regional President Lajna Imaillah, Peace Village, Canada
On 12 May 2020, Lajna and Nasirat of Peace Village region appreciated waste collectors of the area.
A week before, Lajna and Nasirat were motivated to create colourful posters with appreciative messages for our essential workers. Signs and posters were up in front of Learning gratitude in hard times each house of peace village. This was to show gratitude for those who were risking their lives for keeping us safe.
Sacrificing for others in society to keep it moving and taking favours with gratitude is the spirit that is needed for a healthy flourishing society. Mothers made most of this opportunity by instilling a spirit of gratitude in their young children, alhamdulillah, while kids learned a lesson that will keep their souls nourished forever.
Children enthusiastically drafted, coloured and painted messages for the waste collectors. Some of the posters were up at night and some were put up right after Fajr prayer, and then all were anxiously waiting to see waste collector trucks coming on the street.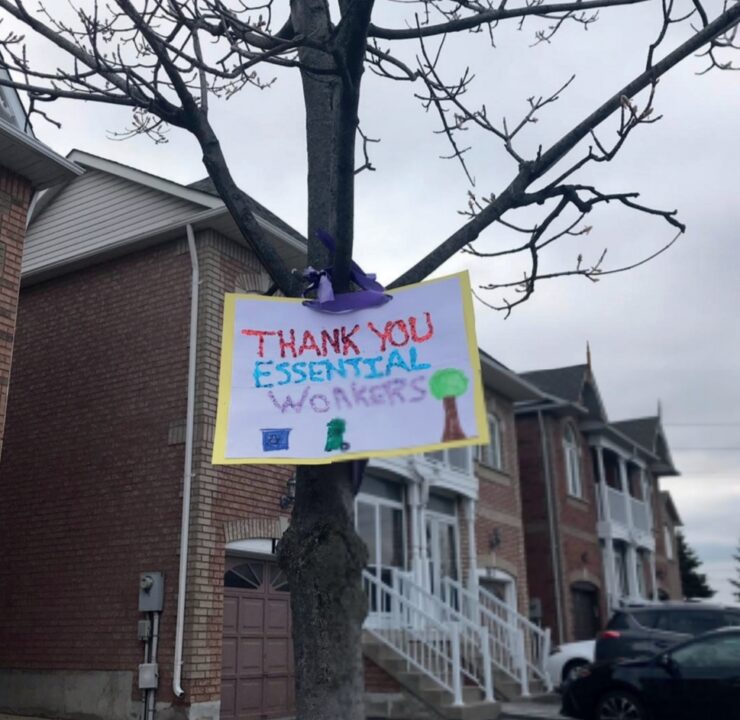 It was great satisfaction and pure happiness, when all of them got to see the smiles on the Essential Workers' faces when they entered Peace Village and saw colourful thankful messages greeting them at every door.
Another lesson learned was that pure happiness comes with giving and sharing. Doing something for others as appreciation lights up the day beautifully.
May Allah keep everyone safe through these hard times and may we keep uplifting our souls through humble efforts.