Zishan Kahlon, Majlis Khuddam-ul-Ahmadiyya UK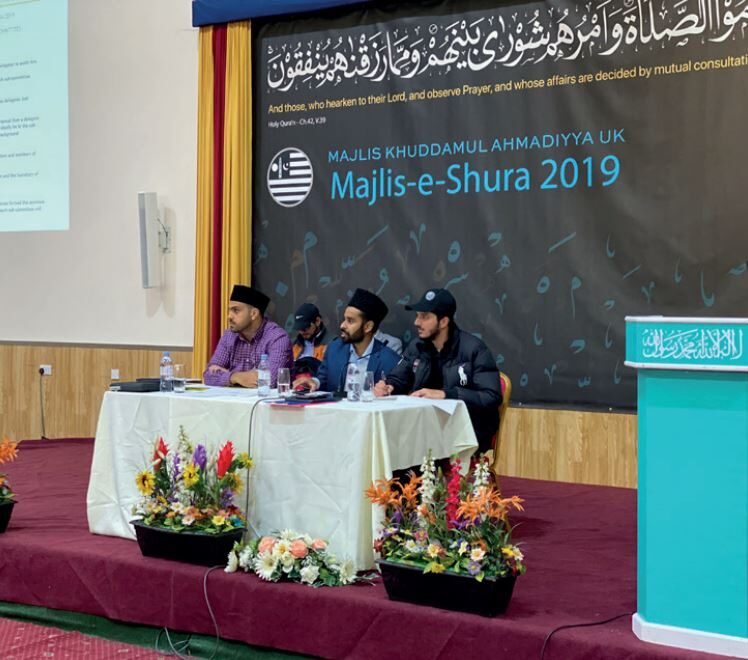 Majlis-e-Shura of Khuddam-ul-Ahmadiyya UK took place on Sunday, 20 October 2019.
The Shura started with the recitation of the Holy Quran followed by the Khuddam pledge. A welcome address was then delivered by Sadr Majlis Khuddam-ul-Ahmadiyya UK, Abdul Quddus Arif Sahib.
He highlighted the various activities that had taken place, and the progress that had been made by the Majlis during the course of this year.
Thereafter, the implementation reports for last year's proposals were presented. Motamid Sahib reported that 27 proposals had been submitted, three of which had been accepted by the Majlis-e-Amila and sent for approval to Hazrat Khalifatul Masih V, may Allah be his Helper. Three sub-committees were formed to discuss each of the proposals, each consisting of about 35 representatives.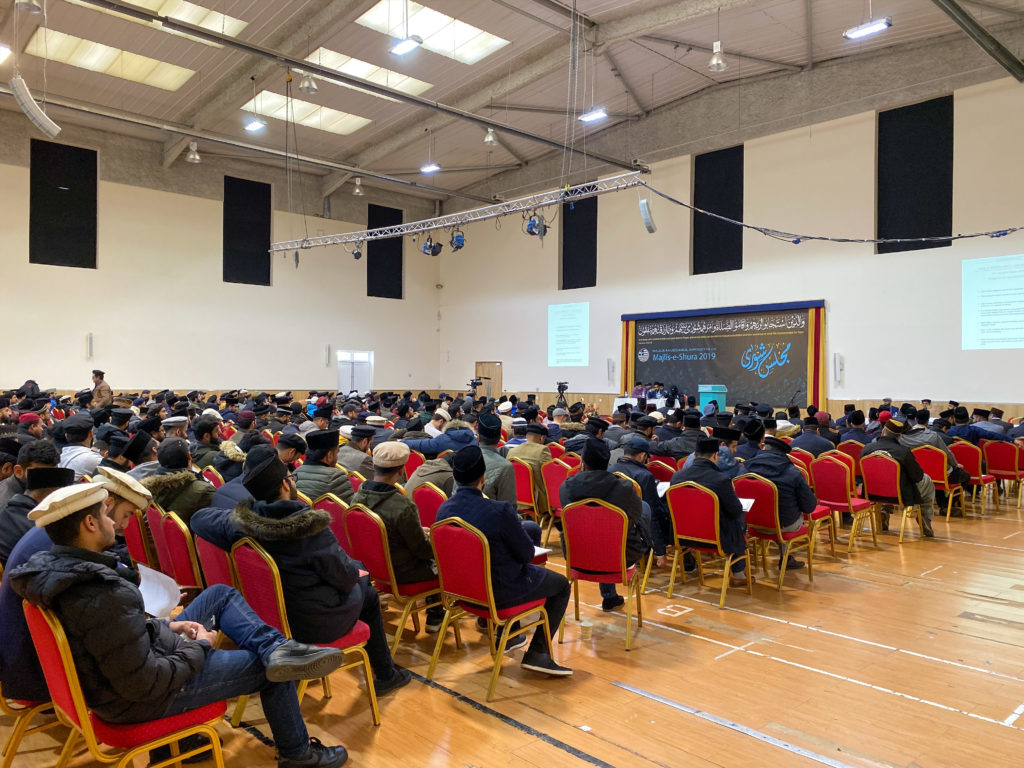 For the remaining delegates who were not part of the sub-committees, workshops were held throughout the day.
Workshops included Markaz and Our Responsibilities, Ijtema Feedback, the Ahmadiyya Muslim Research Association and Understanding the System of Shura.
There was also a speech by Sadr Majlis Khuddam-ul-Ahmadiyya on the topic of the importance and blessings of Hifazat-e-Markaz (Protection of the Markaz). Later, the plenary session commenced with sub-committees presenting their reports and the Majlis-e-Shura then deliberating.
The recommendations of the sub-committees and any amendments thereon that constituted the final recommendations were formally agreed for submission to Hazrat Amirul Momineenaa for approval and guidance.
A farewell dinner was also held for members entering Majlis Ansarullah.
The attendance at Shura was over 385 Khuddam from across the country.