Shahid Mehmood Khan, Missionary Congo Kinshasa
Helping humanity is a salient feature of Jamaat-e-Ahmadiyya especially in difficult times.
In view of this, Humanity First Democratic Republic of the Congo started their "Mission Disinfection" project in the councils of all 24 towns of the capital Kinshasa.
At the first stage, Humanity First Congo planned to disinfect the seven councils. Amir Jamaat-e-Ahmadiyya Congo and Chairman Humanity First Congo exchanged thoughts with Humanity First Germany about this programme, and Humanity First Germany gave a donation.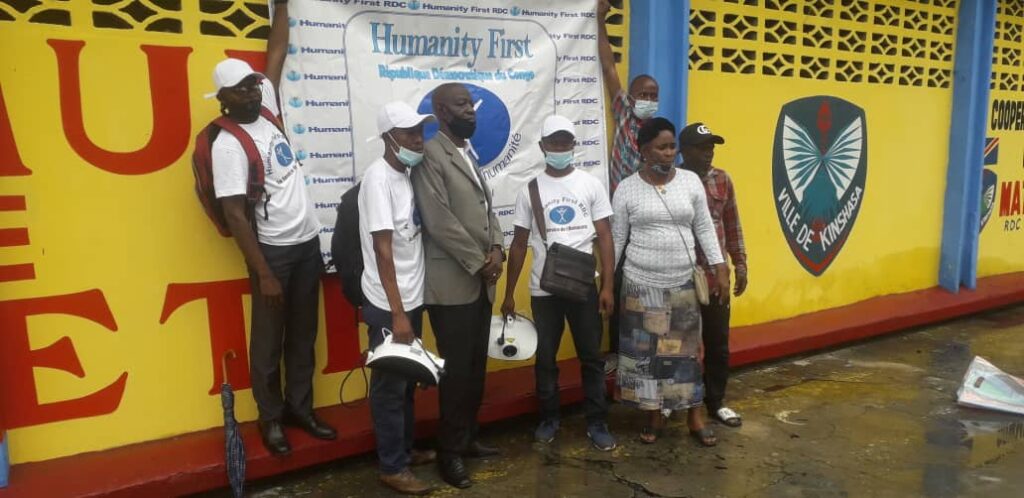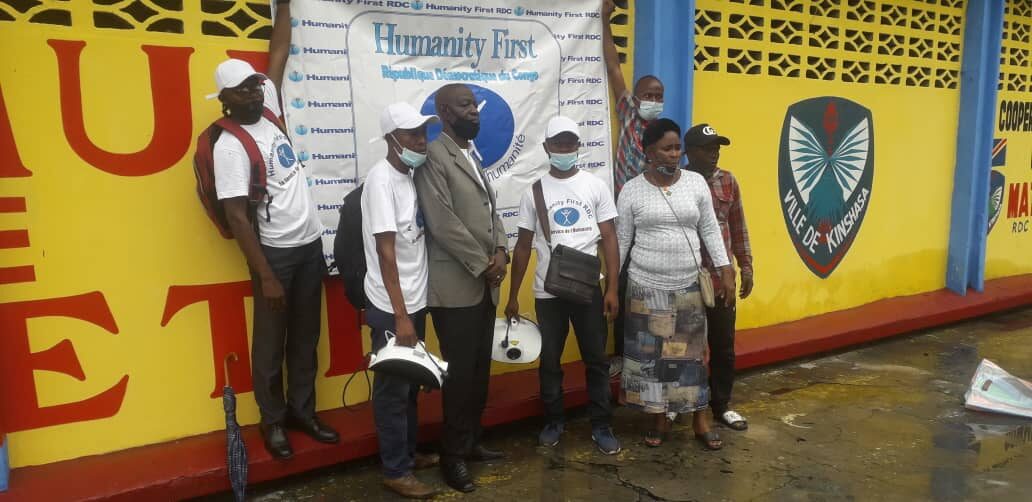 Therefore, a delegation was formed to execute the plan and permission was obtained in writing from the Governor House. The delegation, which comprised of Humanity First Congo's members and workers, was presided by Dr Nasir Tshibangu Nicodeme, Health Director Humanity First Congo.
The delegation arrived at the Matete Council on 23 January 2021. The Councilor himself welcomed the delegation and the in-charge of social services of the council, Mr Louis Gentil Mulumba guided us to the chambers. He said that this is a unique act of social work seen after the pandemic. 65 chambers and six corridors were disinfected by a spray prepared by the Humanity First team.
After Matete, the delegation arrived on the same day at the Lemba council. They were greeted by the office in-charge. 36 chambers and three corridors were disinfected.
The Humanity First delegation visited the N'djili council on 25 January 2021.
The councilor, Mr Abdul Razzaq welcomed the delegation. He also praised the services of the Humanity First Congo. In this council, 67 chambers and four corridors were disinfected.
After achieving the task at the N'djili council, the team arrived at the Masina council. The personal secretary of the councilor greeted the delegation and 45 chambers, and two corridors were sprayed by the disinfectants.
The personal secretary also said that no other organisation is known to have done such an endeavor free of cost in these offices.
The Limete council was the last to be disinfected on 25 January 2021. 51 chambers and four corridors were disinfected.
The Barumbu council is a very important council from among all the councils of Kinshasa. The central Ahmadiyya Mission is situated in this constituency. The delegation arrived here on 26 January 2021 and disinfected 48 chambers and three corridors. The authorities expressed their gratitude and praised this venture of the Humanity First Congo.
The last stop of the first stage of "Mission Disinfection" was the Kinshasa council. It was disinfected on the same day i.e. 26 January 2021. The team disinfected 43 chambers and three corridors.
This act of social service attracted the attention of many authorities as well as the general public. They came to know about Jamaat-e-Ahmadiyya through this venture.
We hope and pray that Allah makes these acts a source of His blessings for Jamaat-e-Ahmadiyya Democratic Republic of the Congo, and enable Humanity First to serve humanity. Amin.