Musharaf Ahmed
Muavin Sadr, MKA UK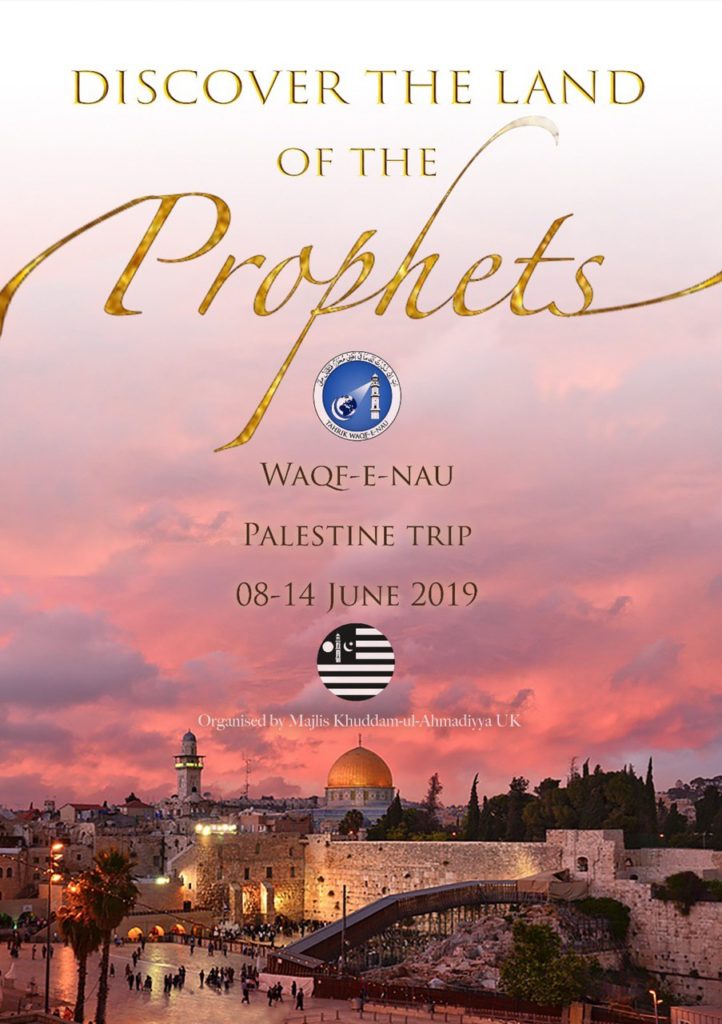 After a successful trip to Spain in October 2018, Hazrat Khalifatul Masih Vaa guided the department of Waqf-e-Nau in Majlis Khuddam-ul-Ahmadiyya UK to organise a trip for Waqifeen-e-Nau to Kababir.
The main purpose of this trip is to further build a strong relationship amongst the Waqifeen-e-Nau and make them realise the importance of the Waqf-e-Nau scheme. Furthermore, we wish for the Waqifeen-e-Nau to acquire knowledge by visiting historical and archaeological places in Palestine such as the birthplace of Prophet Jesusas, the Tomb of Prophet Abrahamas and Prophet Isaacas, Baitul Maqdas, Masjid Aqsa etc.
Our stay will be at the Mahmood Mosque, Kababir which is the headquarters of the Ahmadiyya Muslim Community in the Middle East.
With the approval of Huzooraa this trip is being organised from 8-14 June and 40 Waqf-e-Nau Khuddam from various parts of the UK will partake in this historic and memorable trip.
Insha-Allah, a detailed report will be presented after the trip. Readers of Al Hakam are requested to pray for the success of this trip.