Farhad Ahmad, Mohtamim Atfal, MKA UK
Majlis Atfal-ul-Ahmadiyya UK were honoured once again by having a virtual mulaqat with Hazrat Khalifatul Masih Vaa. The mulaqat was held at the Darul Amaan Mosque in Manchester, in which 77 Atfal participated. This was the third of the three blessed opportunities that the Atfal of the UK had within a period of two weeks.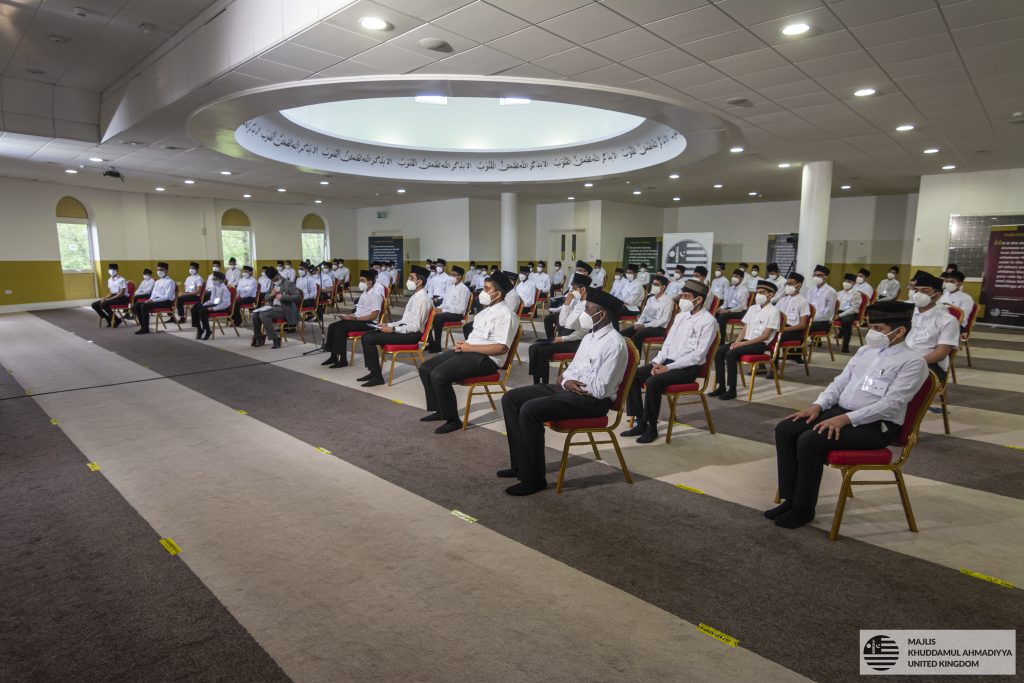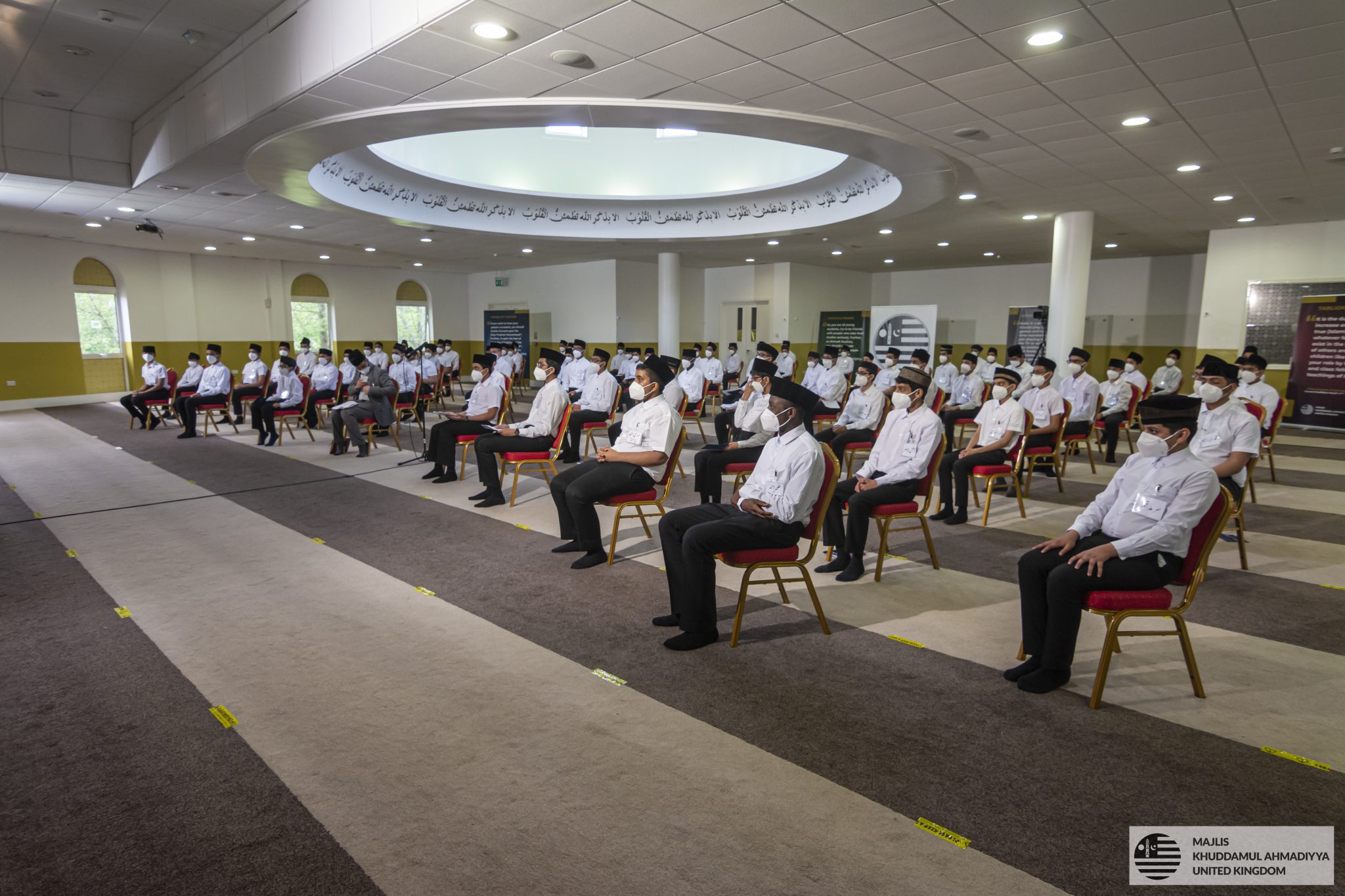 Whereas on the previous two occasions, Atfal from the South and the Midlands of the UK had the opportunity to be a part of the mulaqat, on this occasion, Atfal from the North of the UK had the privilege of being in the company of their beloved Imamaa.
Whilst some felt nervous, all were excited and felt blessed to be part of this historic moment.
Fawad Hafeez, 14, from Hartlepool Qiadat, said:
"Huzoor's smile stood out the most. Huzooraa was very open when answering the questions."
Zeeshan Akbar of Scotland said:
"I was a bit nervous whilst reciting tilawat in front of Huzooraa, but was relieved when it was over as I could enjoy the whole mulaqat peacefully. There was a lot of preparation going into this mulaqat and there were a lot of Jamia teachers and Jamia students helping me."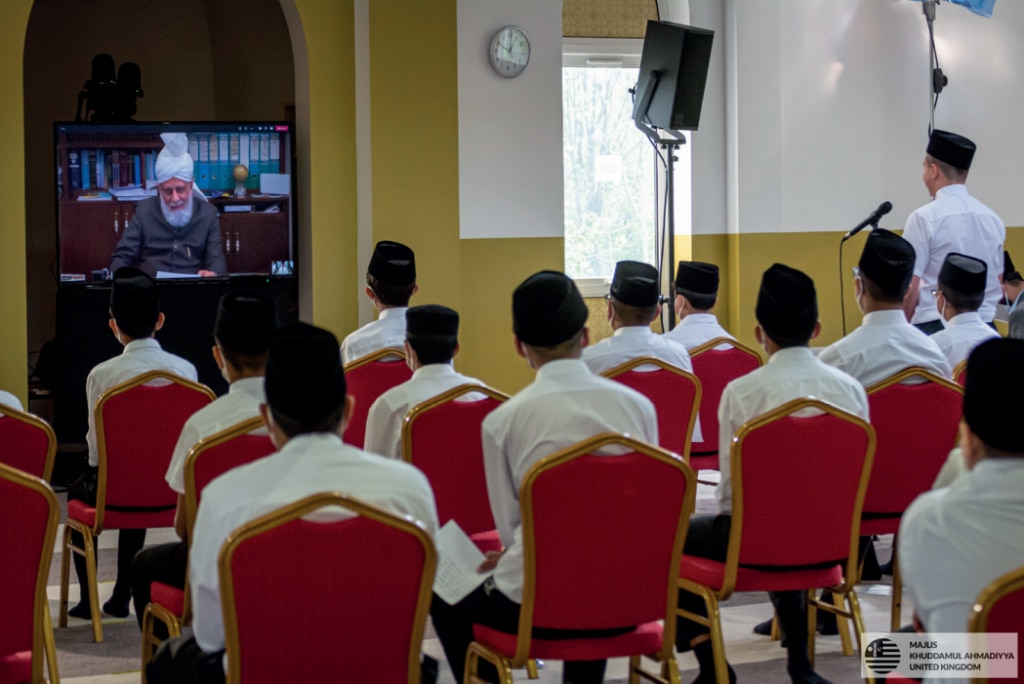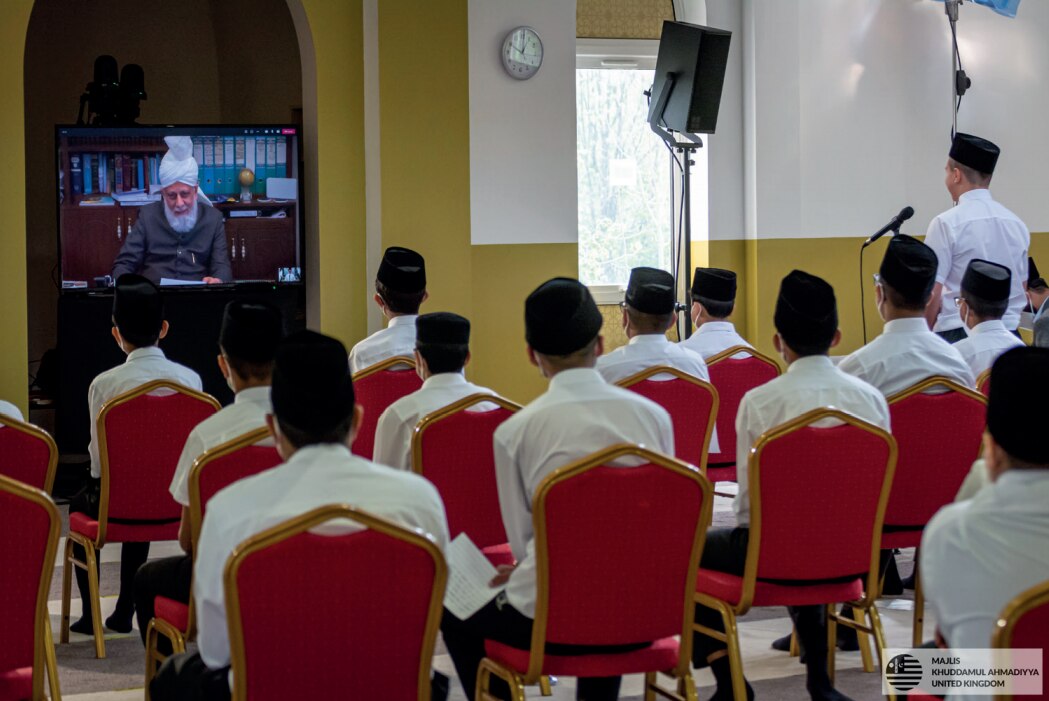 Muhammad Ibrahim of Yorkshire expressed:
"I was counting the days until the mulaqat; this was my first class with Huzooraa."
Faris Ahmad from the West Midlands region was over the moon when he was given the opportunity to see Huzooraa. At first, his name was not amongst those who had the opportunity to be part of the mulaqat in Birmingham and though this brought him despair, he was elated when he heard that he was given the opportunity in the mulaqat taking place in Manchester Mosque as some space opened up there!
Harris Jibrael of Manchester West said:
"The mulaqat was very fascinating and educational. It was a once in a lifetime thing."
Nasir Ahmad of Scotland said:
"When I found out I was selected for nazm, I would practice a lot for the nazm, I would practice every day after school."

When organising the mulaqat, once again the health and safety of the attendees was tantamount and so everyone was tested and all government guidelines were strictly followed in line with the instructions of Hazrat Khalifatul Masihaa.
The blessings of mulaqats are certainly not restricted to the 270 Atfal who attended the three mulaqats; rather, the precious gems of guidance Huzooraa granted the Atfal and the time Huzooraa spent with the Atfal where Huzooraa spoke to them and did their tarbiyat directly, we hope to try and make sure those gems become a guide for all the Atfal across the UK and we all follow Huzoor's guidance.
May Allah enable the Atfal to become true devotees of Khilafat and may we value and cherish the guidance of Huzooraa and implement it so the guidance of Huzooraa becomes a daily part of the life of Atfal and Khuddam. Amin.