Adila Yacoob, Medical Student Trinidad and Tobago
I have considered myself blessed to have all my childhood, teenage years and early adulthood bounded by my parents, especially my father, Maulana Talib Yacoob Sahib. I had the opportunity to be adored by him, to enquire about his wellbeing, be informed of his knowledge and be an element of him as much as he was of me.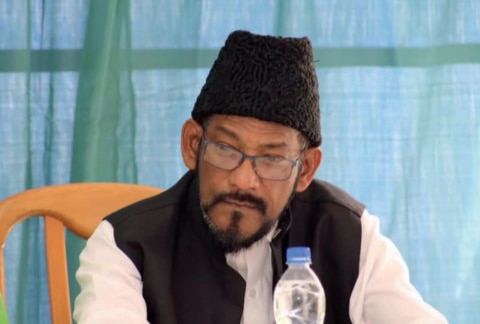 However, on 8 September 2020, all of this came to an end. My dear father passed away in his sleep in his homeland Trinidad and Tobago, from a combination of renal failure, diabetes and hypertension. "To Allah do we belong and to Allah, we surely return."
On 8 September 2020, a typical Tuesday at 5am, as I woke up early to organise for my online classes which were starting at 8am, I was taking my time revising my school work when I heard my mother scream "Adila". At first, it didn't sound so serious; the second time she screamed, even louder than before, was when I told myself it must be something detrimental.
As I woke up my brother in haste, we both fled down the stairs only to discover my mother at his bedside trying to wake him up but inopportunely my father had passed away in his sleep. My heart sunk. It felt as though I had lost all the sensations in my limbs, I was numb and heartbroken.
My brother ordered me to call 911. My body was trembling, which led to me not being able to converse over the phone. Thereafter I ran outside and shouted across my neighborhood to inform my father's sister. Her whole family ran across. We all gathered, saddened to view a life that was so vibrant and jubilant lying lifeless in front of us all. We had moments of tears, checking for a pulse, performing compressions, but it all went in vain as the body had already turned cold and stiff.
That's when reality hit us as we realised nothing could be done. In the midst of all this, I somehow felt I was at my strongest when my family around was grieving. Hence, I went about to call some family members to inform them of what had stricken. Firstly, my brother-in-law. I told him to leave his house immediately with my sister! I couldn't tell him right away because he had to drive a few kilometers to reach our house. Then I continued the phone calls informing cousins, aunties, classmates and family from Canada.
As the message was sent out, people filled our house; phone calls, WhatsApp calls were never-ending. Amir Sahib, Maulana Ibrahim bin Yaqub came to offer dua along with other amila members. Not long after, the ambulance and funeral home came to interrogate and confirm if the death was in anyway related to Covid-19. From there, funeral arrangements were scheduled for the next day and people flooded at our house, following social distancing measures.
On the day of the funeral, although 10 people were allowed to physically attend, our Jamaat held a live session on the official page of the Trinidad Jamaat. My father did not just have a Trinidad janazah, but he had numerous janazahs in absentia, including the one led by Hazrat Khalifatul Masih Vaa.
Hazrat Amirul Momineenaa said:
"[…] Maulana Talib Yaqub Sahib, son of respected Tayyab Yaqub Sahib, who was a missionary in Trinidad and Tobago. He passed away on 8 September at the age of 63:
إِنَّا‭ ‬لِلّٰهِ‭ ‬وَإِنَّآ‭ ‬إِلَيْهِ‭ ‬رَاجِعُوْنَ
"[Verily, to Allah we belong and to Him shall we return.]
"He was inclined towards religion right from his childhood years. He was a native of Trinidad and from an early age, he would offer the five daily prayers, recite the Holy Quran and had an interest in reading Islamic literature. After completing his early education, he got a job in British insurance. However, after completing his O-levels, he dedicated his life on 13 January 1979 and enrolled in Jamia Ahmadiyya Rabwah.
"He graduated from Jamia Ahmadiyya with a Shahid degree in 1989. His marriage took place in 1987 with respected Sajidah Shaheen Sahiba, daughter of Mirza Munawar Ahmad Sahib Darwaish and former nazir-e-ala Qadian. His wife is the granddaughter of Hazrat Bhai Mirza Barkat Ali Sahibra, a companion of the Promised Messiahas.
"The deceased's first appointment after completing Jamia was in Zaire [now the Democratic Republic of the Congo], Africa and he had the opportunity to serve for approximately three years, from 1989 to 1992. He then had the opportunity to serve as a missionary in Guyana from 1993 to 1997 and thereafter, he was posted to Ghana where he served from 1997 to 2004 in the Koforidua and Kumasi Region. Whilst serving in Ghana, he became extremely ill and after he recovered, he was transferred to Trinidad and was appointed in the Freeport Jamaat where he continued to serve till his last breath.
"He served with utmost sincerity in various countries of the world and through his knowledge and experience, he would convey the teachings of Islam to others. Wherever he went, he had established a personal connection with every member of the Jamaat. He had a bond of great love for the members of the Jamaat, and the members of the Jamaat also loved him dearly.
"For the last few years, he had been suffering from kidney problems and had to go to hospital three times a week for dialysis treatment, but he never let this be a hindrance in any Jamaat programme. He was extremely righteous, humble, softly spoken, patient, obedient, caring and would always greet everyone with a smile. Apart from his obligatory prayers, he would regularly offer the Tahajud prayer and recite the Holy Quran. It was also his habit to offer eight rak'aat of nawafil before going to sleep every night.
"He would always ensure that the traditions of the Jamaat were strictly adhered to. He would also encourage his family members to adopt these virtues as well and his family members looked up him and held him in high regard.
"He is survived by his wife, a son, Nasir Yaqub and two daughters, Amina Yaqub and Adeela Yaqub. He also had two brothers and three sisters. Some of them are in Trinidad and others reside in Australia.
"One of his sisters-in-law, Helen Yaqub writes:
"'I did the Bai'at 30 years ago and when Maulana Sahib came to Trinidad, he would always teach me new things about my faith in a very loving manner. As a result, my passion to learn about my faith further increased and he would be extremely pleased at this. Due to the conduct of Talib Yaqub Sahib, by the grace of Allah the Almighty, my son, Tayyab Yaqub has decided to become a missionary and is currently studying in the second year of Jamia Ahmadiyya Canada.'"
"Whilst mentioning the period of his illness, an Ahmadi doctor who serves in Trinidad says:
"'The deceased possessed great morals; every single doctor or nurse who took care of him was greatly impressed by his morals. Although he was a patient himself, but if there was shortage of space in the hospital, he would stand up himself if anyone came and offer them space. He was an example for all the other patients and doctors and for everyone.'"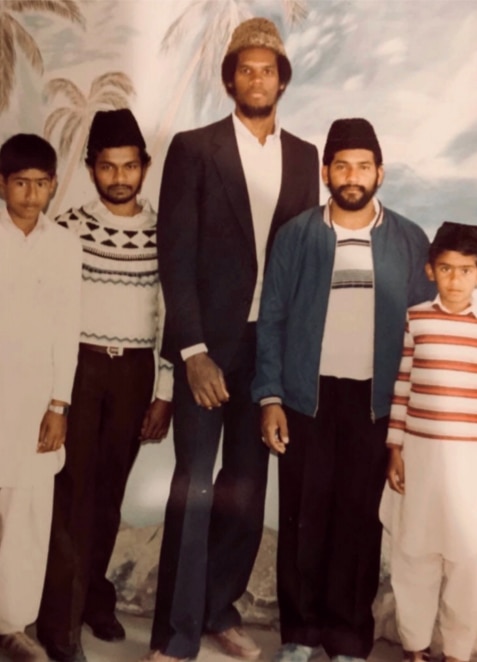 "The missionary-in-charge of Trinidad and Tobago writes:
"'He had truly adopted the distinctive features and qualities of being a missionary. He was always at the forefront when it came to obedience to Khilafat. He obeyed all the instructions of those in-charge and he would make every effort to fulfil whatever task was assigned to him. He had boundless love for Allah, the Holy Prophetsa and the Promised Messiahas. He was regular in reciting the Holy Quran and offering the Tahajud [pre-dawn] prayers.'"
"Qasid Warraich, the missionary in Trinidad, writes:
"'When I was posted in Trinidad, Maulana Sahib's health was quite poorly and he was also elderly.'" [Qasid Sahib] is a young missionary and after recently graduating from Jamia Ahmadiyya Canada, was posted there two or three years ago.
"'After a few days, Maulana Sahib travelled for 50 minutes with his wife and son to meet me and treated me with great kindness. Then, every two or three days, he would message or call to ask about me and my needs because I had newly arrived.'" He would have given advice and information as well, no doubt. "'He would meet the young and old alike with love and affection. He always encouraged others to form a bond with Khilafat and to pray for the Khalifa of the time.'"
"Maulana Sahib's daughter writes:
"'He would constantly tell me that I should always write to the Khalifa for prayers before any exam or before any other task.'"
"Munir Ibrahim Sahib, an Ahmadi, there writes:
"'Whenever we would go somewhere for tabligh [propagate the message of Islam], Mualana Sahib would always turn up and distribute the work saying that I should go to the north and he would go to the south so that the message of Ahmadiyyat could be conveyed to as many people as possible and he would always have a smile on his face.'"
"The young missionaries and other people who worked with him have also written that even when someone carried out a small task towards the progress of the Community or in conveying the message, he would become so jubilant and praise them greatly.
"Everyone who has written [to me] has mentioned that Maulana Sahib was always smiling. During his years as a student, if there had been any altercation between friends, he would always reconcile and make peace between them saying that we are Ahmadis and we should not harbour any resentment in our hearts for our brothers.
"I also witnessed that he always had a smile on his face. He had boundless devotion to Khilafat and just as I have said, his children have mentioned that Maulana Sahib would always encourage them to establish a connection with Khilafat and to write letters [to the Khalifa].
"Nareesh Sahib, a new Ahmadi, writes:
"'I would go to different non-Ahmadi mosques in search of the true Islam. When I met Maulana Talib Sahib, I began to have a really good impression, even before listening to any argument.'" This is the reason why he then pledged his allegiance.
"Talib Yaqub Sahib fulfilled his oath with perfect conviction and never presented any excuse. He always said that he should work wherever the Khalifa appointed him. He was always prepared even if he was told to remain in Pakistan and be posted there and not to return to his country. Furthermore, whilst he was in Pakistan he made practical efforts to prepare himself by learning Punjabi, in case he was posted in Pakistan and therefore he would have to deal with people who spoke Punjabi. So this is why he continued to learn Punjabi.
"May Allah have mercy on him and elevate him in status. May Allah keep his wife and children under His protection and enable them to continue his good works." (Friday Sermon, 25 September 2020, taken from the English transcript published in Al Hakam on 23 October 2020, pp. 22-23)
All deaths are difficult irrespective of if it happens in a pandemic or not.
I would like to humbly request prayers for my father that may Allah grant him Jannat-ul-Firdaus, grant his family strength and the jamaats he served the courage to overcome this great loss and bring ease to everyone encountering grief, especially during this pandemic. Amin.