Tahir Ahmad Machengo, Kenya Correspondent
On 13 June 2021, Majlis Ansarullah Kenya had laid the foundation of a mosque and Ahmadiyya mission house in Taveta town, Kenya. This project was completely funded by Majlis Ansarullah Kenya.
The construction work was completed on 11 September 2021, and the contractor handed over the keys to the Jamaat.
The presence of this newly built mosque and mission house in Taveta town has been received with quite a number of reactions from the opponents of the Ahmadiyya Muslim Jamaat. At the same time well-wishers have expressed their happiness.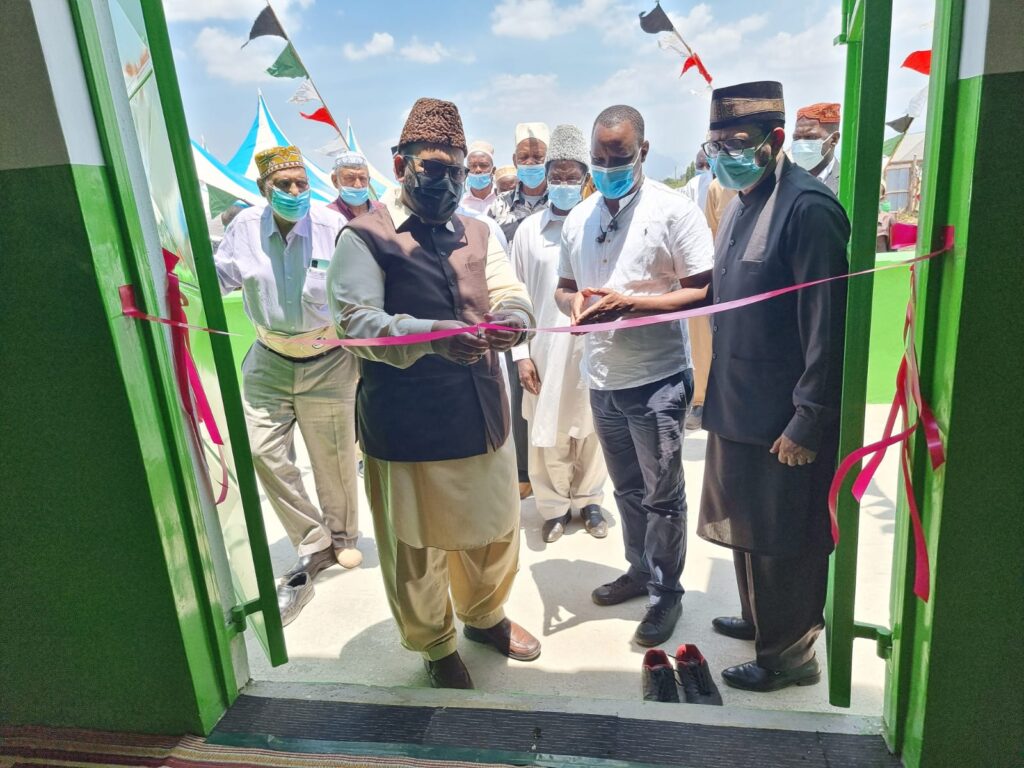 The regional missionary visited the offices of the deputy county commissioner, the assistant sub–county commissioner, the OCPD, the OCS, the DCIO and refuted the allegations that the mosque and mission house will be used to radicalise the youth as alleged by some non-Ahmadi clerics.
The deputy county commissioner reiterated that, "anything good in one way or the other faces opposition."
Hazrat Khalifatul Masih Vaa has graciously named the mosque as Baitul Naseer Mosque.
Baitul Naseer Mosque and mission house was officially inaugurated by Amir and Missionary-in-charge Kenya, Tariq Mahmood Zafar Sahib on 19 September 2021.
The ceremony commenced with a recitation from the Holy Quran, followed by a poem.
After this, short speeches and remarks from the invited guests were delivered, followed by the concluding address by amir sahib Kenya.
After the inauguration ceremony, Amir Sahib led the attendees in silent prayer and announced that the Baitul Naseer Mosque and the mission house are now officially opened. The azan was called and Zuhr and Asr prayers offered.
After the prayers, all the attendees were served food and refreshments.
The total attendance was 74, which included Jamaat office bearers, local Ansar members from seven majalis, two representatives from Mombasa and Voi Regions, deputy county commissioner Taveta and a prominent Lawyer, Mr John Bwire.